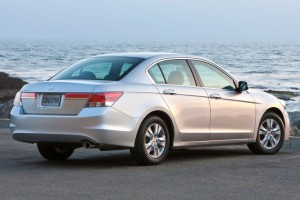 What right-minded consumer doesn't want to save money – especially when it comes to owning a car? Not only do you want to make sure you're getting the best possible return on your investment, having made the right decision on what to buy and when, you also want to do everything you can to hang onto the vehicle for as long as possible. In this regard, 200,000 miles and counting means you want to know how to keep your car going strong for years.
The editors at Consumer Reports have put together a timely and timeless list of suggestions on how to do just that that are certainly worth a look. Suffice to say we agree with everything CR has to say – with our own spin on the matter, of course. Here we take a look at each of the items and provide our thoughts.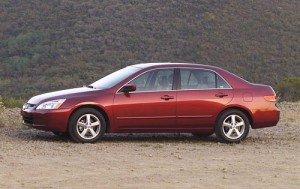 Average Vehicle Age Continues to Increase
In 1995, R.L. Polk research showed that the average age of vehicles on the road in the U.S. was about 8 years. It's now more than 11 years. This is good news for those of us who are genuinely interested in maximizing return on their investment by maintaining their vehicles in good working order for years longer than it takes to pay them off.
What may come as a shock – it did to us – is that keeping a vehicle for 200,000 miles or longer could increase savings by $30,000 or more. Naturally, we're all about learning what could account for this.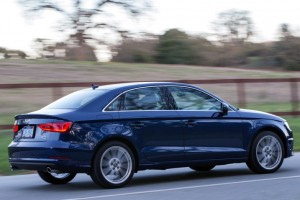 The Big Six
Buy reliable and safe. Number one on the Consumer Reports' list is to buy a vehicle that's considered reliable and safe. The ratings for reliability and safety aren't hard to find and are well worth investigating and comparing various vehicles being considered before you sign on the dotted line. Editors also stress the importance of buying a vehicle that's going to suit your needs for a long time to come. If you're going to live with it for 200,000 miles, you want to be comfortable and satisfied with what it has to offer.
Do your homework when buying used. You needn't think that only a new car will last for 200,000 miles. But if you're going to shop for a good used vehicle, you absolutely have to do your homework. Use a comprehensive checklist to go over and through the car thoroughly, checking for dents, obvious signs of misuse or neglect. Obtain a vehicle history report so you know if it's ever been in an accident, whether it's been maintained properly, how many owner's it's had, if safety recalls are outstanding, and many more critically important pieces of information. It's also a smart move to hire a mechanic to give the car a rigorous inspection. This may uncover hidden problems that a purely visual look-see will miss.
Be rigorous in adhering to maintenance schedules. Cars don't just operate for years on end without careful attention to required maintenance. Lubrication, air pressure, suspension and components checks, software updates, and dozens of different systems require a checkup and potential repair. How you use the vehicle will also have a bearing on how long certain systems or parts last. Search for and stick with a good mechanic, whether that's the dealer where you bought the car or an independent shop you've had good experience with. There's no need to pay for additional maintenance if it's not required, so trust in your service professionals is really important.
Go for genuine parts – not cheap ones. Trying to eke 200,000 miles out of your vehicle, you may be tempted to go bargain basement on some necessary repair parts. Don't. If parts are cheap, it's for a reason. They may not be up to snuff, could be counterfeit, and may not last as long as they should. Go for genuine replacement parts. They may cost a bit more up-front, but they'll give you peace of mind in the long run – and help your vehicle stretch out the miles.
Be observant and take care of problems as they occur. Lots of things can happen to a vehicle – even one that's well-maintained. That's where your powers of observation come in handy. Be attuned to the normal noises and operation of the car so that you can spot something that's not quite right. If the car suddenly starts veering to the right, you could have hit something in the road and the alignment is off. If the engine makes clunking sounds, this could be signs of a more serious issue. Squealing, metallic sounds in the brakes are also an indication of an impending problem. Take your vehicle to your trusted mechanic and get the proper diagnosis and repair – sooner, rather than later.
Keep a clean machine. You may have heard that a clean car runs better, and this adage actually holds true. It's also true that keeping your car washed and waxed and clean inside and out can help preserve paint finish, prevent rust, and prevent premature wear on carpet and other interior/exterior items.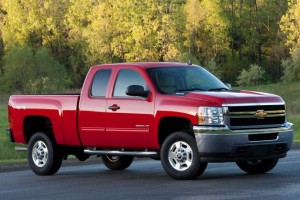 Longest-Lasting Vehicles
While we're on the subject of longest-lasting vehicles, check out the ones we identified after analyzing 30 million vehicles for sale. Among the top 10 for longest-lasting vehicles were pickup trucks and SUVs. Number one was the Ford F-250 Super Duty, followed by the Chevrolet Silverado 2500HD and the Chevrolet Suburban.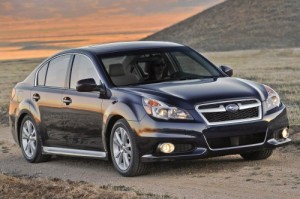 Excluding trucks and SUVs, the Honda Accord, Subaru Legacy and Toyota Avalon were numbers one, two, and three, respectively best-selling cars.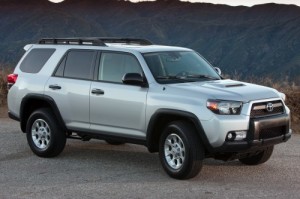 Looking at SUVs alone, the Chevrolet Suburban, Toyota 4Runner and Ford Expedition topped the list of vehicles lasting more than 200,000 miles.
Bottom line: It is possible to extract 200,000 miles and counting – if you are willing to put in the time and work to keep your car going strong for years.
Search used cars for sale and find the best deals near you at iSeeCars.com.
To get a FREE iSeeCars VIN Report for a car, click here.