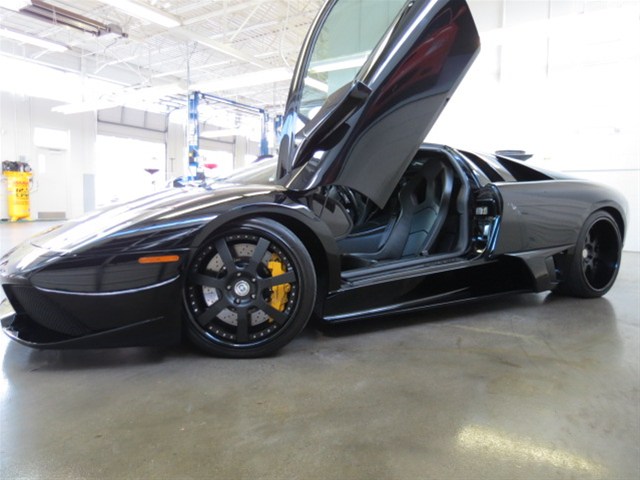 Attention Lambo fans… we have a hot 2008 Lamborghini Murcielago LP640 just listed on iSeeCars.com. It comes to us from a dealer in North Carolina. The Murcielago is black with yellow detail, has 5600 miles on the odometer and is listed for $250,000. It is an AWD coupe with a 6.5L V12 engine.
If you're looking for a revved up Lambo, you know that ones customized by Underground Racing are the way to go. This one is no exception. It has an Underground Racing LP640 Twin Turbo System. Other modifications and enhancements include extremely low-weight stainless steel mufflers, billet 67mm twin turbochargers, TiAL billet wastegates and blow off valves. Aircraft-quality metal was used in custom-built stainless steel exhaust and in stainless steel air induction.
The exterior is black and the interior is black leather with yellow stitching and black carpets with yellow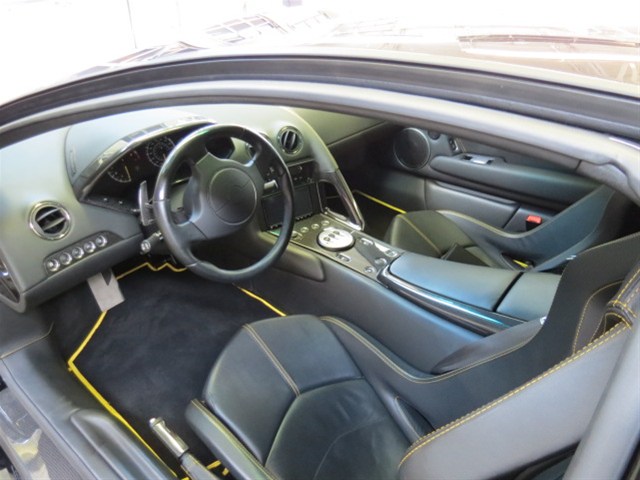 detail. The Murcielago was produced by Lamborghini from 2001-2010, becoming available in the US in 2002. The LP640 was introduced in 2006. All in all there were under 5000 Murcielagos made during that nine-year span.
Tell us, would you drive this 2008 Lamborghini Murcielago LP640 $250,000? View the full listing here or see all used Lamborghini Murcielagos in your area.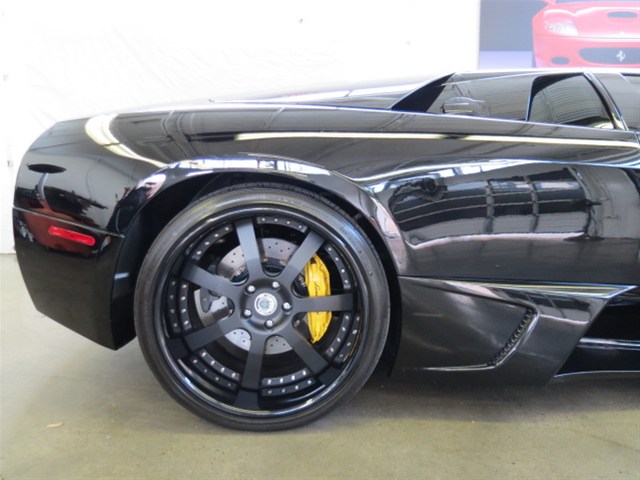 Search used cars for sale and find the best deals near you at iSeeCars.com.
To get a FREE iSeeCars VIN Report for a car, click here.