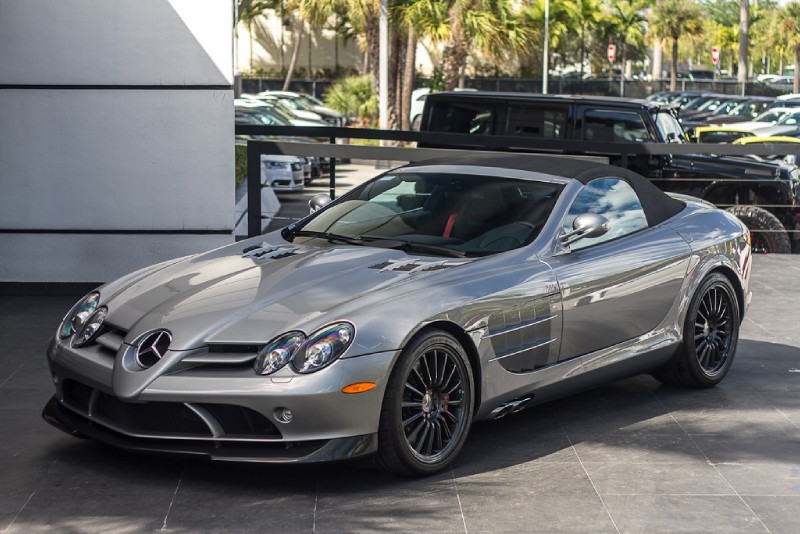 Do 368 miles really count as used? It's hard to imagine having a car like this for 5 years and only driving it (a total of) the one-way distance of Boston to Philly or LA to San Francisco. Maybe it was the car of a snowbird who only drove it to the country club down the road each day in the winter. No matter what the story, this 2009 Mercedes-Benz SLR McLaren has barely been touched and it is listed for sale on iSeeCars.com.
It comes to us from Miami Beach,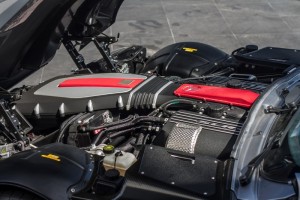 where it is listed for $699,950. Sure, it's the price of a house, but if you have the money to burn it would be well spent on a car like this.
It has a 5.5L 24-Valve AMG Supercharged V8 engine and the AMG SpeedShift R 5-speed automatic transmission has three manual shift modes. Safety features include ABS and acceleration skid control. There are dual-stage front airbags, knee airbags and side-impact airbags.
The exterior paint is grey and there is a semi-automatic fabric soft top. The body style features a Formula 1-type arrow-shaped nose, side gill ventilation, a good-sized front air dam, air braking adjustable spoiler in the back and a twin-fin spoiler in the front. It has 19″ x 9″ front/19″ x 11.5″ rear turbine-designed aluminum wheels.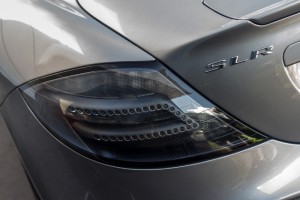 Pop open the gullwing doors to find a world of luxury and tech-savvy features. The premium seats are 6-way power heated with lumbar support. The telescopic steering wheel is AMG-designed and features raised thumb grips, shift paddles and control of the phone and sound system. The instrument panel is matte chrome and includes an analog speedometer, fuel gauges, coolant temperature and tachometer.
Allergies got you down? Just hop into this Benz and you're all set. It has a dual-zone automatic climate control. This includes pollen, electrostatic dust and active charcoal filters, dew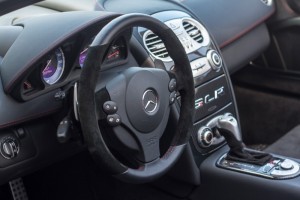 point, humidity and sun sensors and automatic recirculation when it senses smog.
Tell us, would you drive this 2009 Mercedes-Benz SLR McLaren $699,950? View the listing here or see all used Mercedes' for sale in iSeeCars.com.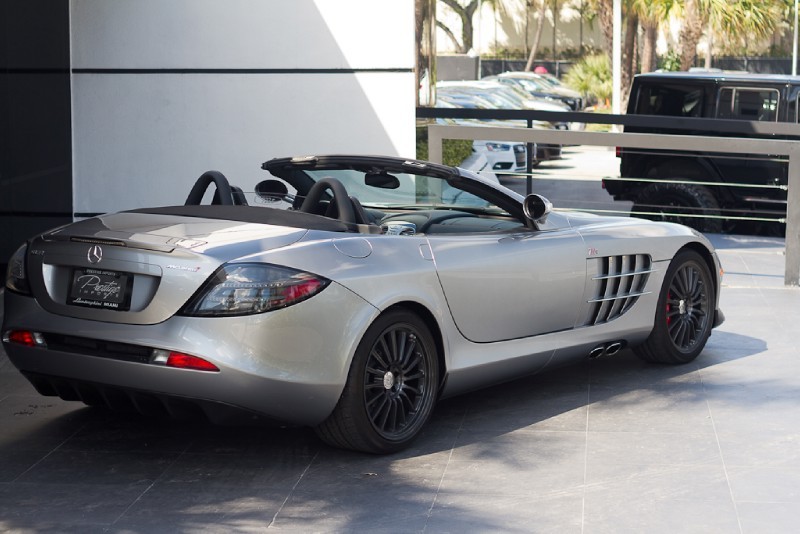 Search used cars for sale and find the best deals near you at iSeeCars.com.
To get a FREE iSeeCars VIN Report for a car, click here.