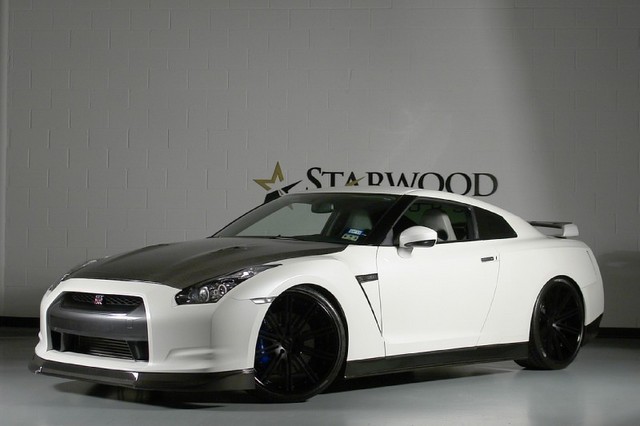 This 2010 Nissan GT-R Premium, $96,888, comes to us from Dallas, where we have no doubt it has been flexing its muscles on the Texas highways. With over $40,000 in upgrades, this car is truly unique and has incredible speed. According to the dealer it has 800+HP.
You may wake up one day and want a white car, the next day you want a black car. If you bought this car you'd be all set either way. The white and black theme carries through from the exterior to the ivory and jet interior.  Note: We don't think you'll wake up one day and want a GT-R and then change your mind the next day. That just doesn't happen.
This GT-R is equipped with a 3.8L DOHC 24-Valve Twin-Turbocharged V6 Engine.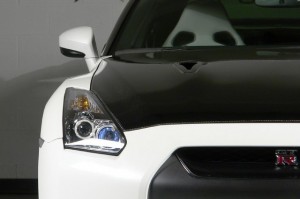 It has a carbon fiber hood, rear wing and fiber rock guards. The unique exterior is finished with custom side marker lights and 22-inch custom wheels.
Familiar with JoTech? This car comes with the JoTech Stage 3 performance package upgrade for the Nissan GT-R. Parts and installation on the Stage 3 run about $31,000. According to JoTech, this is what you get with the Stage 3 upgrade:
Two of the best bolt-on turbo kits on the market from HKS, GReddy, AMS or ETS, as well as the GReddy XL Intercooler kit.
This kit includes polished aluminum piping and GReddy Type RS blow-off valves.
All turbo components are wrapped and furnished with DEI turbo blankets.
Tuning is done through Cobb AccessPort #006 with TCM capability.
The fuel system is enhanced with 1,000CC Injectors, HKS twin fuel pumps, and HKS Iridium Colder Spark Plugs.
This 2010 GT-R has just over 10,000 miles on it, which is about 11,000 miles below the national average (per year). And, iSeeCars' dealer rating gives this dealer a four out of five star score.
It's fast. Too fast for you? Tell us … would you drive this Nissan GT-R?
View the 2010 Nissan GT-R listing on iSeeCars.com or if it's expired, see all of the used Nissan GT-R's for sale in your area.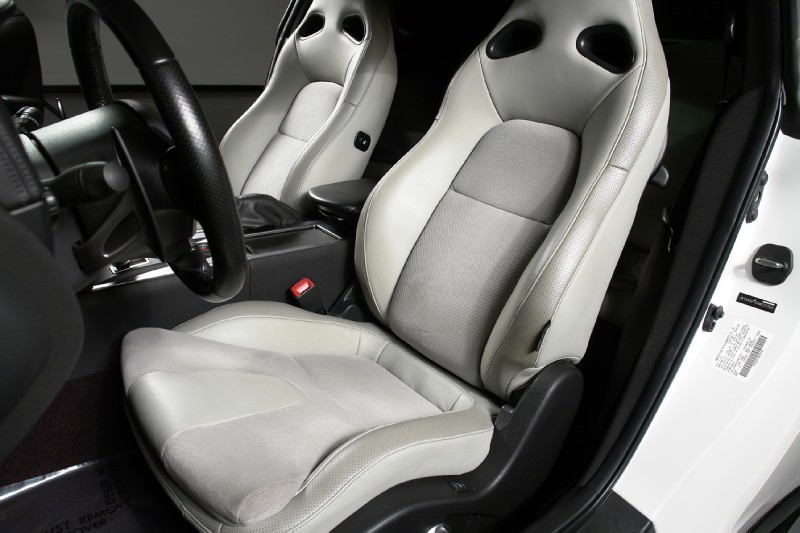 Search used cars for sale and find the best deals near you at iSeeCars.com.
To get a FREE iSeeCars VIN Report for a car, click here.