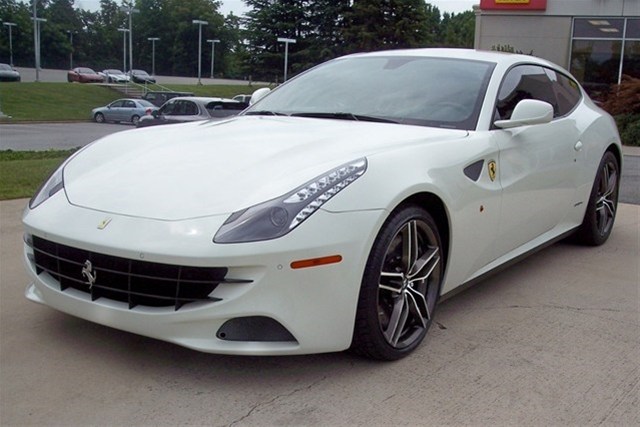 Winter is headed our way and for many us that means snow, sleet rain and ice. Not the best conditions for a Ferrari, right? Maybe not. The Ferrari FF, which stands for Ferrari Four, has four seats and four-wheel-drive. It was Top Gear's "Estate Car of the Year" in 2011. So if money is no object, you should pick one up. However if the MSRP of nearly $300,000 for a new one is too much, we have a used one just listed on iSeeCars.com right now for $229,000 (still, money is probably no object).
This 2012 Ferrari FF comes to us from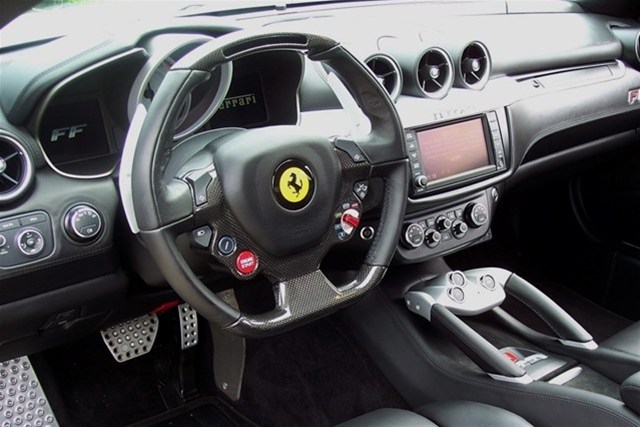 Greensboro, North Carolina, where they aren't likely to see too much snow (but you never know what winter will bring).  It's a one-owner car that has just under 3,500 miles on the odometer. The exterior is Bianco Avus (white) and the interior is Nero (black).
The well-appointed interior includes a carbon fiber steering wheel with LED lighting, white tachometer, parking camera with front and rear sensors, navigation, a 600-watt sound system and electric seats. Ferrari said it comfortably seats four and has room to spare for luggage. The exterior features 20" sport forged diamond finish wheels, bi-xenon headlights and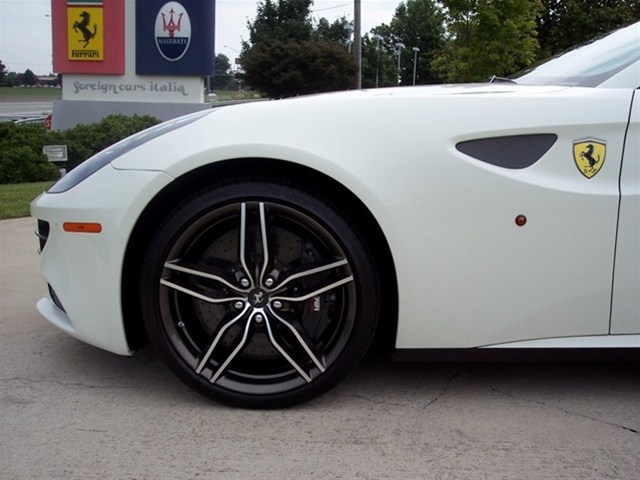 Scuderia shields.
It has a 6.3L, V-12 engine with 651 horsepower. It is said to go from 0-60 in under four seconds and has top speeds of 200+mph. Ferrari claims it is the world's fastest four-seater.
So tell us, would you drive this 2012 Ferrari FF $229,000? See the listing here or view all used Ferrari FF's for sale.
Search used cars for sale and find the best deals near you at iSeeCars.com.
To get a FREE iSeeCars VIN Report for a car, click here.