Overview
The 2013 Dodge Avenger is a five-passenger midsize sedan that carries over into 2013 virtually unchanged. While the Avenger received a significant refresh in 2011, its last full redesign was in 2008, leaving today's Avenger trailing most competitors in this hotly-contested segment. Where the Avenger stands out is in price and its available V6 engine. That may not be enough to outweigh its shortcomings.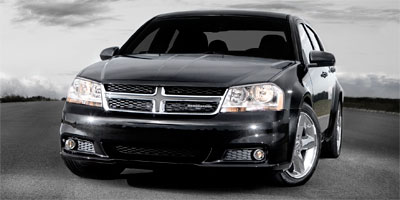 What Experts Think
To say that members of the automotive press who make their living reviewing cars are mostly underwhelmed with the 2013 Dodge Avenger is not to say that the midsize sedan doesn't have some good points.
Car and Driver opines that there are far better choices in the midsize sedan segment, but the 2013 Dodge Avenger does have some things going for it: "lots of sound deadening" keeps it quiet; "well-chosen chassis tweaks give it a deft and lively feel that was missing before" and "steering feel is especially impressive."
Kelley Blue Book says the Dodge Avenger might appeal to those who desire a car "whose looks portray swagger but you can't pony up to a Dodge Charger," but others won't like Avenger's so-so fuel economy and poor resale values.
Similarly, Automobile says Chrysler has its work cut out for it. "The Avenger's biggest obstacle is the wealth of competition in the midsize sedan segment… this car is going to need more than a face-lift before it can compete with the likes of the Honda Accord and Ford Fusion, which have upped their games with recent redesigns."
What Owners Say
While there aren't too many owner reviews of the 2013 Dodge Avenger (after all, it is mostly carryover from last year), the ones who have posted comments on various sites are mostly positive.
Sample positive comments include:
Sporty and fun to drive
Quality is excellent
Safe and comfortable
Unbeatable price
Cruises like my Cadillac and is even smoother of a ride
Negative remarks include "sluggish four-cylinder acceleration," "didn't start three times," "front passenger door tough to close," "after 10,000 miles, gear changes are jerky," "not good for city driving."
Read the full review for the 2013 Dodge Avenger.
Search used cars for sale and find the best deals near you at iSeeCars.com.
To get a FREE iSeeCars VIN Report for a car, click here.