Introduction
Although Dodge has a semi-substantial update for the soon to be released 2014 Durango model what with its new Charger sedan like tail-lamp treatment, more upscale dash with a rising automatic transmission shift knob stolen directly out of the Jaguar XF playbook and an overall sprucing up of the interior décor, we are here to tell you that the 2013 Dodge Durango (tested here in rough and tumble R/T form) was not really in dire need of any changes. Quite frankly, we didn't need to see many changes to this nicely sized, roomy and shockingly agile SUV which in our BlackTop Edition was screaming out for immediate attention.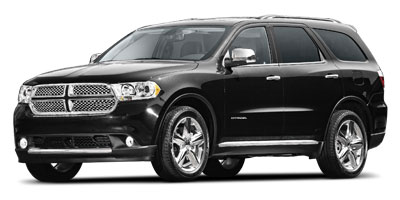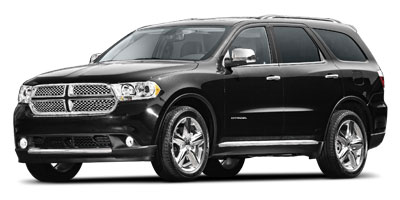 But isn't newer always supposed to be better? Well, not exactly in this case. Whereas we may soon find ourselves bowled over by the 2014 model's updates, the 2013 R/T model tested here with the standard 5.7 liter V8 engine truly took our breath away thanks to its inimitable sonic rumbling and bad ass aural nature even at idle. We also appreciated the perfectly judged size of this SUV compared to Suburbans and Tahoes both of which feel overwhelming to pilot in places where there are other vehicles and generally in need of a diet replete with fewer Hostess Cupcakes. Or Twinkies.
What We Loved
The prodigious power and addictive rumble of the 5.7 liter Hemi V8
The easily manageable size and maneuverable driving feel
The unbeatable cargo and people hauling capabilities
What We Would Change
An even better one is coming out for 2014
Decisions, decisions
A little less road noise at cruising speeds
To read the full review, go to 2013 Dodge Durango review
Search used cars for sale and find the best deals near you at iSeeCars.com.
To get a FREE iSeeCars VIN Report for a car, click here.