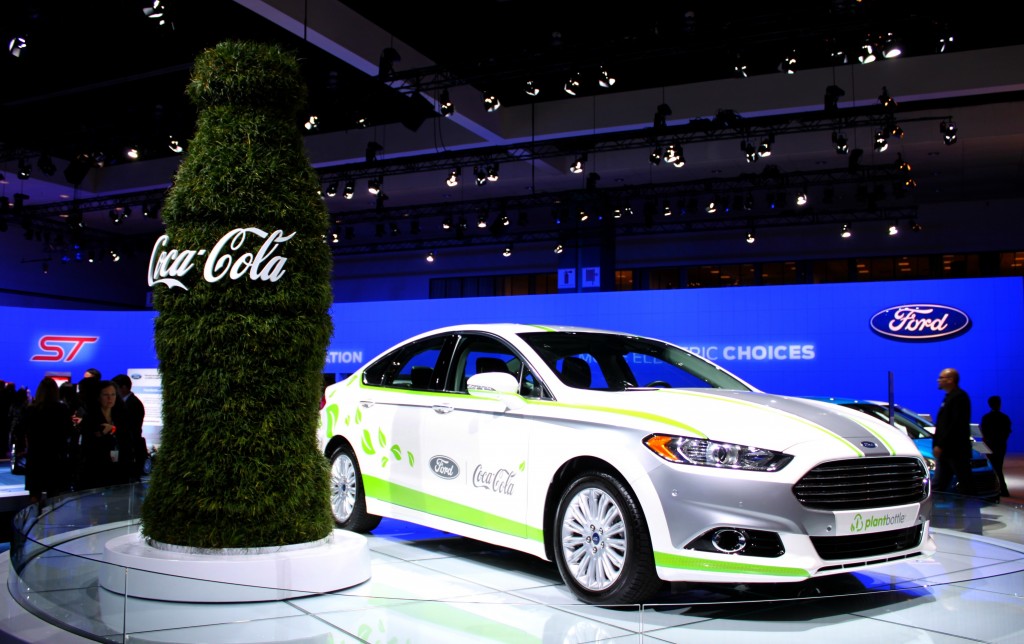 "The freshest product line in the industry.", so said Joe Hinrichs, Executive Vice President and President of the Americas at Ford Motor Company. He then delivered dizzying, dazzling data points: 590,000 units of the Ford Focus sold in the first half of 2013, Escape's sales record in that same time slot, Fusion up 20%, F-Series on target to sell 700,000 of the popular pick-up and a strong growth on the coasts were among the highlights revealed.
Hey Ford: Keep cranking out fresh product! Not all of us plan on stampeding our local Ford dealers for the new Mustang that's bowing December 5th just in time for the holidays! They seem to be producing six vehicles per second and we want even more!
And now, they give us a concept. Granted, it is a nice concept and the styling takes futuristic strides. The Ford Edge concept offers up some edgy, advanced technology features as well as environmentally friendly ones that are sure to please, ease, and delight prospective buyers and gain the attention of consumers who haven't yet turned their heads towards the brand.  Or towards midsize SUVs.
Among those advanced features is an adaptive steering for minimizing effort of turning the wheel, obstacle avoidance collision alert that goes above and beyond the limitations of current Ford systems, and a parking assist tool that doesn't require a bodily human overseeing it. Impressive. Will these features be available by the time the next generation Edge makes its debut sometime in 2015?
Of course most of them will but remember, this is the dreamer's Edge.
And let's not forget Ford's advance fuel efficiency system known as "Eco-Boost" which received an honorable mention during the presentation. The system was well represented via the Ford Fusion Energi plug-in hybrid research vehicle, prominently positioned nearby on a revolving podium. And, wait; there's more Ford news! Just a few days earlier, an announcement touting collaboration with Coca-Coca regarding development of a sustainable interior fabric that amazingly enough is based from the same material that Coca-Coca uses in packaging that they've dubbed PlantBottle Technology™. More reason to drink Diet Coke.
Written by Gerry Wendel
Search used cars for sale and find the best deals near you at iSeeCars.com.
To get a FREE iSeeCars VIN Report for a car, click here.