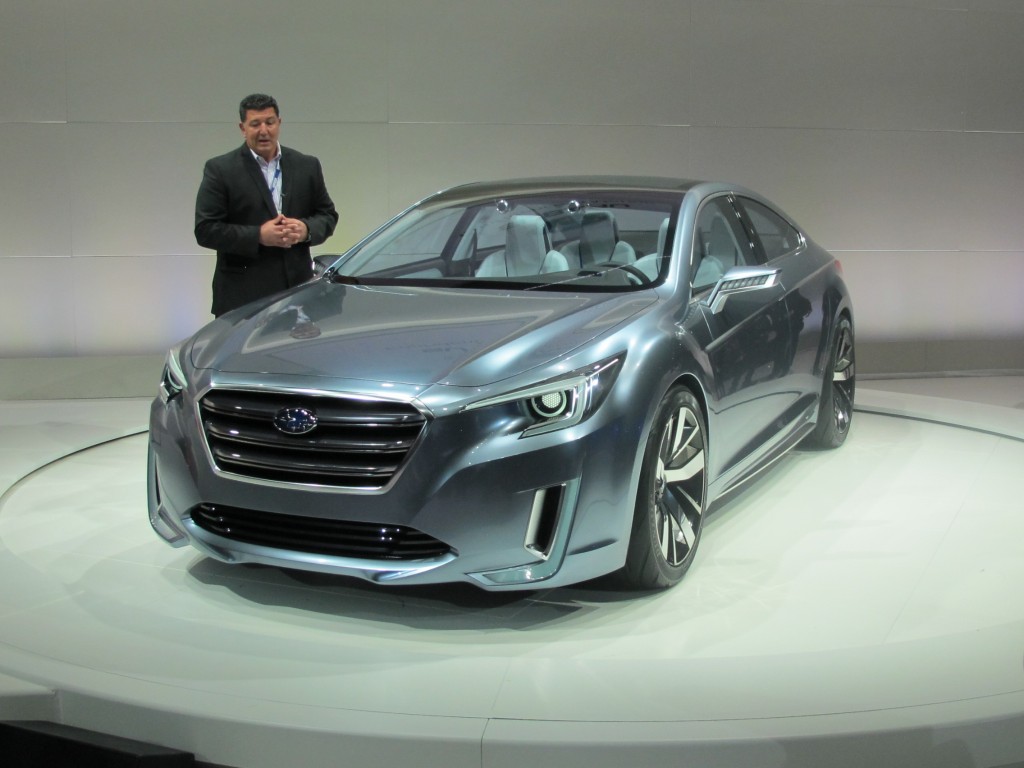 With a stylish silver mask that reminded us instantly of the avante garde look carried by one Lady Gaga in her "Poker Face" video, the Subaru Legacy concept which debuted at this year's Los Angeles Auto Show was nothing short of a shock to the system to anyone expecting the usual visuals from the folks at Subie. Clearly, we were wrong when we tried to read Subaru's "Poker Face" in advance expecting something casually conservative along the lines of their recent Forester or Impreza. It looks like a new look may be coming for the Subaru brand.
But in the meantime there is little wrong with the appearance of the Impreza that it couldn't spawn off two new models from its basic platform—first off the iconic WRX and secondly the all-new hybrid hatchback. Both models are stylish in appearance with particular model specific visual add-ons easily apparent whereas the big news lies in their increased power. And yes, that goes for the very impressive hybrid as well.
The all-new 2015 Subaru WRX will boast a 2.0 liter 268 horsepower direct injection boxer 4-cylinder engine mated to either a six-speed manual of a lineartronic automatic with 6 or 8-speed manual modes. Of course, the WRX will come standard with Subaru's symmetrical all-wheel drive and has a new, sport steering rack to appease driving enthusiasts. We can't wait.
The 2014 Subaru XV Crosstrek Hybrid boasts a combined fuel economy average of 31 miles per gallon and increases power to 160 horsepower and 163 lb. feet of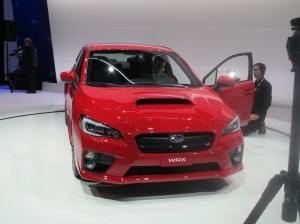 torque. That is a substantial power hike over the standard Impreza powerplant and prices start at just $25,995 so we expect this to be one popular winter hybrid. Overall, we can see no reason why Subaru won't continue on its current multi-year bent of continual sales growth. We think with the newly stylish Legacy mixed with the undeniable appeal of the WRX and the earth-friendly hybrid that anyone looking for an all-wheel drive alternative can find it at a Subaru dealer.
Written by: James Hamel
Images by: Jon Gala and James Hamel
Search used cars for sale and find the best deals near you at iSeeCars.com.
To get a FREE iSeeCars VIN Report for a car, click here.