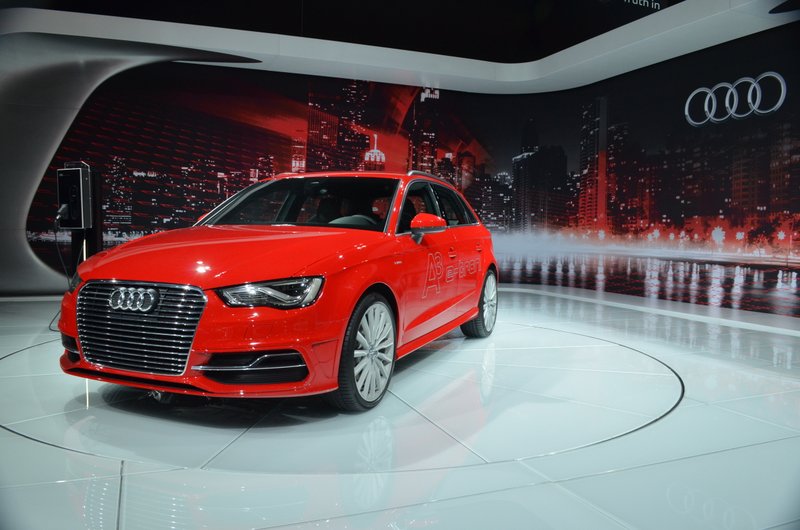 Passion for Racing. Passion for Technology. Passion for Performance. Strong words for a brand moving towards a more powerful position among younger consumers. In fact, Audi has already made great strides in that arena; nearly half of all Audi buyers are either Generations X and Y. They've playfully dubbed this group of buyers and future customers who embrace technology, desire luxury, and are savvy decision makers as "Generation Audi".
Audi is entering a new chapter, according to Scott Keogh, President, Audi of America, by "converting promise into performance". The new generation of A3 and S3 models is destined to be a major factor for achieving those goals. These vehicles, specifically designed with the U.S. market in mind, consist of three body styles, including for the first time, a sedan, and five engines totaling SEVEN variants for the discerning shopper to choose from. Audi presented four of those vehicles starting with the A3 sedan. Pricing starts at a pleasing $29,900 and the car will roll out in the Spring of 2014. It's a perfect conquest proposition for first-time Audi buyers.  The 4 cylinder engine options range from a 170HP to a 220HP turbo to a 2.0 liter, 150HP turbo diesel.  The convertible A3 will be debut later in 2014, in time for some crisp fall weather cruising.
For the more performance oriented there's a new S3, bowing in the second half of 2014. Compared to the A3 sedan, the S3 has an edgier appearance, offers a sport suspension, 19" wheels and will sport 290 horsies under the hood.
Good news for the environmentally conscious folks: The A3 Sportback e-tron arrives on U.S. shores in early 2015.  that boast up to 50 kilometers when running  solely on the 75 kW electric motor. This plug-in hybrid also comes with a 150 hp 1.4 liter turbo engine. When running  solely on the 75 kW electric motor the range is just over 30 miles.
lThe Audi product lineup is fully revitalized and fresh. A bold new direction is already under way as Audi appeals to purchasers that have already begun to respond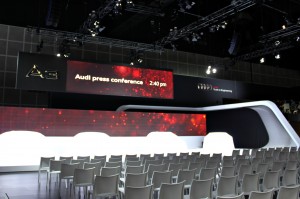 to their more youthful orientation and affordability of the products. Forward thinking features including the only retractable infotainment screen found in the A3/S3 segment and 4G LTE lightning speed connectivity, while offering seven variants will attract numerous members of "Generation Audi".
Written by Gerry Wendel
Images by Jon Gala and Gerry Wendel
Search used cars for sale and find the best deals near you at iSeeCars.com.
To get a FREE iSeeCars VIN Report for a car, click here.