There was a time not too long ago when there was a very clear delineation between what separated a humdrum family sedan from a luxury sport sedan. Usually it meant having to spend an exorbitant amount on a sedan imported from a place like Bavaria (BMW) or Stuttgart (Mercedes-Benz). Then starting in 1986 Honda's Acura division entered the luxury sport sedan market place shortly followed by both Nissan (with the Infiniti brand) and of course Toyota with Lexus.
But now the year is 2013 and even Cadillac has a line-up of fun to drive luxury sedans that are as home on the interstate as they are on the race track. But with all of this continuous improvement has come steady and incremental price hikes across the board among all luxury brands and their sport sedan offerings. So what is the driving enthusiast with a family and a mortgage and a desire to not wind up having to live in their car due to exorbitant monthly car payments?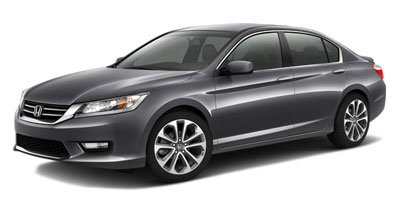 Thankfully, even though a 4-cyinder 328i can approach $50,000 when loaded with everything you actually want there are a number of newly redesigned (and one rather iconic) family sedans on the market right now and even in their sportiest, fully loaded iterations you could have $20,000 left in your pocket just by driving past a BMW dealer.
Now we know that front wheel drive sport sedans don't usually match the handling ability of a rear wheel drive car (like a BMW) but the gap is narrowing with a big surprise being the fact that a couple of the vehicles in this test offered up more road feel through the steering wheel and were therefore more fun and predictable in the twisties. Yes, we are talking now about a 2013 Toyota Camry SE-V6, a 2013 Honda Accord EX-L and a 2013 Nissan Maxima SV. May the best family sedan win and remember that your commutes and family duties in the car need not be a chore but rather should be an enjoyable experience. These cars can help get you there.
Exterior Styling
None of these three family sedans break the mold as far as Avant grade styling goes, (that honor still belongs to the Kia Optima) but there is definitely an obvious hierarchy a classically handsome silhouettes among the 2013 Accord, Maxima and Camry. In last place, we chose the Maxima simply because it has had more eyelid rejuvenations and tail light redesigns over the course of this platform's life span that even plastic surgery maven Joan Rivers would say enough is enough. The Maxima's face looks like it has been pulled so tight that the exhaust pipe should come out the front of the car.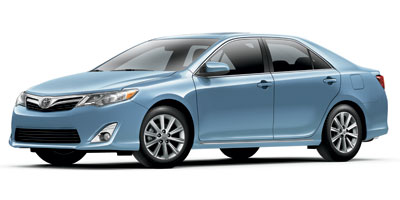 The Camry, on the other hand, does have a slightly awkward three quarter panel view but we like the sporty looking front end (especially in SE trim) as well as the uniquely styled rear tail lamp treatment. And as always, a Camry is never likely to offend anyone with the way it looks but it probably won't set your heart racing either.
The winner here is the Accord sedan whose elegant tail lamp treatment melds perfectly into the side panels which boast subtle character lines and lead to a front end treatment that is both forceful and stylish. We especially like the long U shaped chrome grille between the headlamps. Dual exhaust tips on our EX-L V6 Accord tester sealed the deal. (1st Place: 2013 Honda Accord V6, 2nd Place: 2013 Toyota Camry V6, 2013 Nissan Maxima V6)
Interior Design, Layout and Quality
All three of these vehicles came in top of the line trim levels with the Honda V6 arriving in leather lined EX-L form, the Camry as an XLE with the Maxima "maxing" out the three in sporty SV trim replete with rear spoiler and leather sport seats. Too bad that the leather sport seats in the Maxima are so huge that they pretty much relegate this "4 door sports car" to the realm of being just a "4 passenger sports sedan. The Camry and Accord can both handle five passengers even if it might not be the most fun arrangement on a cross country road trip.
Now, as for the battle of trunk space the Maxima offers 14.2 cubic feet, the Camry offers 15.4 cubic feet with the smaller for 2013 Accord sedan somehow managing to still cram 15.8 cubic feet for your junk that you keep in your trunk. All three sedans are equally competent at offering up sizable center console cubbies, small bins for smart phones but we must admit that the cup holders in the Accord could hold 64 oz. fountain drinks, square water bottles and even a tiny Red Bull with ease and no spilling. It's the little things that make you love a car.
The Camry in and of itself has an interior that is such a stylish quantum leap over the last generation that it deserves a gold star just for that. We also love that you can choose between the leather and wood of the XLE mixed with metal effect trim pieces available in SE models. It really helps to give the Camry a more youthful edge and we applaud Toyota for offering it with both the 4-cylinder and V6 engines.
But while the Camry truly gave its all, the Maxima felt too much like an exact replica of the inside of a Moreno SUV. The tactility quotient, especially given its highest as tested price, didn't help matters. The 2013 Accord's interior truly brings the class up a notch with the highest grade leather and plastics as well as a relatively easy to use dashboard layout despite its mind boggling complexity. The Accord is the only car here where you can listen to both your Twitter and Facebook feeds should the need arise. We aren't sure when you might need to do that in your EX-L V6 Accord but at least you know you can. (1st Place: 2013 Honda Accord V6, 2nd Place 2013 Toyota Camry V6, 3rd Place: 2013 Nissan Maxima SV)
Pricing, Value and Features
There is another trim level above EX-L V6 in the Accord line-up and that is the Touring model which adds adaptive cruise control and very bright LED front headlamps for $33,430. While some gadget freaks may deem those items necessary, we thought that the EX-L V6 with navigation, dual zone climate control, 6-speed automatic 310-watt audio system, USB/iPod integration, Bluetooth, a power moon roof, the Honda Link infotainment system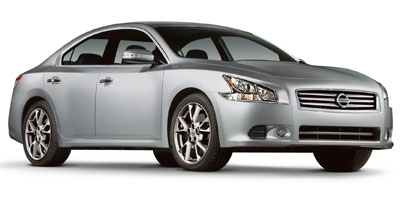 and much more for $32,070. Foregoing the in-dash navigation system does save about $2,000 from the MSRP.
Our 2013 Toyota Camry XLE came to a total MSRP of $31,680 and included an in-dash navigation system, dual zone climate control, Toyota's easy to use Entune system, sumptuous leather upholstery, the finest wood trim we have ever seen in a Camry, 17-inch alloy wheels, a premium JBL audio system, a power moonroof, Bluetooth, six-speed automatic as well as stylish 17-inch alloy wheels. The only option lacking in our tester was a blind spot notification system which seemed pointless to us as the car doesn't really have any.
It's easy to see the Maxima is going to go down in flames in this category as the SV trim starts at over $35,000 but in order to get the car specified even to the standards of the Accord EX-L V6 and Camry XLE V6 the sticker price will soar right over the $40,000 mark. And apologies to Nissan, the Maxima is just not worth that kind of money. An Infiniti, maybe. Extra features on the Maxima include Bose audio and a full length clear moon roof that only opens part way. But at least you can see out. (1st Place: 2013 Toyota Camry V6, 2nd Place: 2013 Honda Accord V6, 3rd Place: Nissan Maxima SV)
Fuel Economy
The 2013 Toyota Camry V6 has EPA fuel economy ratings of 21 city/31 highway and during a week of testing we averaged 19.8 miles per gallon but we admit that is most likely our fault due to the potency of the aggressive sounding 3.5 liter corporate Toyota V6 which is severely under rated in the industry. A 17 gallon fuel tank and the fact that it takes regular unleaded all ease the convenience factor of owning a Camry.
Our 2013 Honda Accord EX-L sedan admittedly is a long term test vehicle so it isn't driven as hard as some of our other testers and managed 23.5 miles per gallon during a week with EPA estimates of 21 city/34 highway. The Accord's tank holds 17.2 gallons and the vehicle also runs on regular unleaded.
Lastly, the 2013 Nissan Maxima is a bit of the laggard in the fuel economy department with EPA estimates of 19 city/26 highway but we were still decently impressed with the fact the this 3.5 liter 290 horsepower motor still returned over 18 miles per gallon. Credit the standard Nissan CVT automatic which is a transmission type we usually find noisy and obtrusive but with the Maxima it suited the motor perfectly. The Maxima also comes with a road trip friendly 20 gallon fuel tank and runs on regular.
(1st Place: 2013 Honda Accord V6, 2nd Place: 2013 Nissan Maxima SV, 3rd Place: 2013 Toyota Camry V6)
Safety Rankings
In first place we have the very first family car to pass the new, more stringent crash test ratings with the IIHS (Insurance Institute for Highway Safety) and be awarded the "Top Safety Pick Plus" award—that nod goes to the Camry. Still commendable is the Camry which is still named a "Top Safety Pick" in all areas. Sadly, the Maxima did not fare so well in a few areas coming up with a frighteningly low "Poor" ranking in the offset impact frontal test. Kind of makes you think twice about buying it as a family car, doesn't it?
(1st Place: 2013 Honda Accord V6, 2nd Place: 2013 Toyota Camry V6, 2013 Nissan Maxima SV)
Driving Impressions
Our 2013 Toyota Camry XLE Tester came equipped with the 3.5 liter 268 horsepower/248 lb. feet of torque V6 that is largely carryover from the last generation barring some small mechanical alterations for emissions and freer breathing. However, thanks to an excellent new 6-speed automatic transmission, power is easily accessible and plentiful. You will never want for more forward velocity from this excellent powertrain combination that is both smooth and responsive.
Admittedly, you do feel more bumps through the suspension when compared to the last generation model whose ride was clearly modeled after the "Stay Puft Marshmallow Man" from the movie "Ghostbusters. But in return you get actual driver engagement.  Yes, driving a Camry is actually now something you can look forward to doing even in the more comfort oriented XLE version we tested. No, it may not be "cool" to say you really enjoyed driving a Camry but we are unafraid to say it about this 2013 variant with the exemplary V6 motor. We even felt like we were driving a truly sporty car when we tested an SE variant earlier this year.
While you would assume that the big battle here would be between the traditionally lithe, agile and nimble Honda Acccord with the brutally powerful Maxima replete with a 3.5 liter 290 horsepower V6 which is related to the motor in the Z sports car. To our ears and our backsides, there isn't a whole lot of difference in the intoxicating noise that the Maxima make and the amount of power it produces. The CVT automatic transmission, thanks to the overabundance of power, never becomes noisy or bothersome in this vehicle.
But there is more to a driving experience that just outright speed and engine noises, as the 3.5 liter 278 horsepower V6 is not only smooth and fuel efficient but it makes an ominous growl when you floor the throttle and grows silent at cruising speed. Steering feel is the best of the bunch with wind and road noise practically inaudible at higher than legal speeds.
The 2013 Maxima would have easily snagged second place here if it wasn't for the elevated road, wind and tire noise as well as the rough ride which made the Camry seem like a limousine. The Camry just felt a bit rough for a Camry, the Maxima was just rough like a dominatrix holding a serious grudge against you. (1st: Honda Accord V6, 2nd: 2013 Toyota Camry V6, 3rd: Nissan Maxima SV)
And the Winner is… (The 2013 Honda Accord V6)
The truth of the matter is that none of these three family sport sedans will disappoint you as a daily driver. They all offer sufficient room for family and trips to pick up the in-laws and their luggage at the airport. The offer varying degrees of cruising comfort and all of the electronic toys an automotive engineer can dream up. But which one is the most fun on the road? Which one will you love ten years down the road? That's easy. The 2013 Honda Accord EX-L V6.
Now, if Toyota had provided an SE-V6 model this might have been a much closer test. So when you go out road testing we recommend that you try out both of those models. As for the Maxima, we say that you either check out any deals at an Infiniti dealer or wait until the next generation Maxima rumored to be out next year. (Winner: 2013 Honda Accord EX-L V6)
Search used cars for sale and find the best deals near you at iSeeCars.com.
To get a FREE iSeeCars VIN Report for a car, click here.