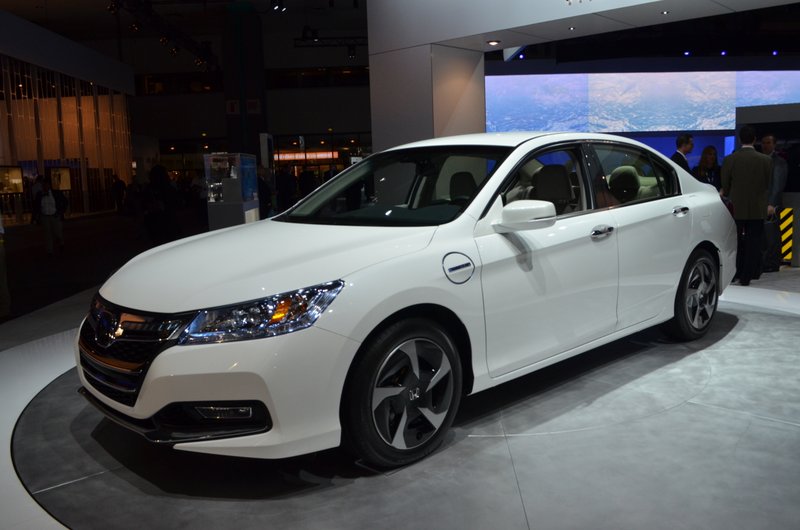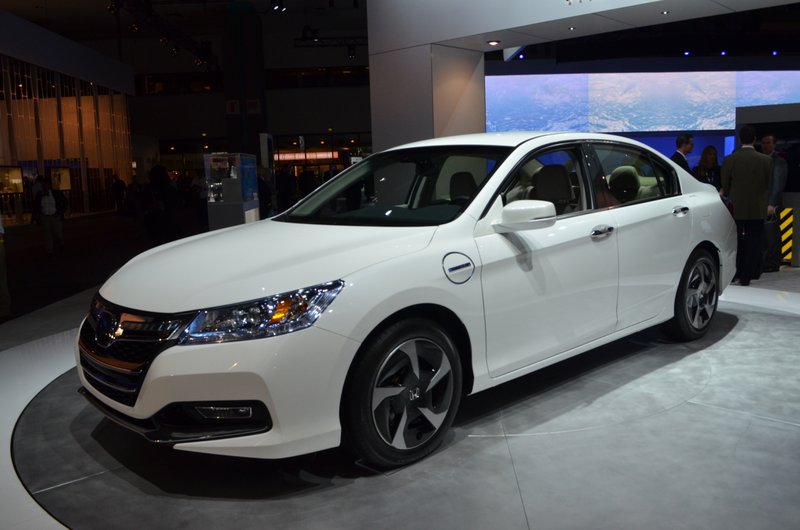 2014 Honda Accord. Image by Jon Gala
Considering that the Japanese Kanji letter meaning "Dream" is carved into a large, clear sculpture at the entrance to Honda's enormous historical museum near their Twin Ring Motegi Race Track facility near Tokyo, you got to figure the guy meant it. So when the very first generation Honda Accord went on sale on these shores, keep in mind that it was just less than a year before the era when Fleetwood Mac would rule the charts with its record simply titled "Rumours." And we all know that Honda has been the victim of many negative "rumors" in the automotive media regarding an allegedly subpar 2012 Civic and the widespread assumption that the 2014 Accord would be similarly disappointing.
Now, the Accord was not the instant sales powerhouse in this country like that Fleetwood Mac album we spoke of earlier, but even in its infancy this family car always was always willing to "go its own way" to paraphrase the title of one of that albums biggest hits. Over the years the Accord stood as not always the most stylish looking family sedan choice but it was always the most involving to drive and felt the most like a true technological advancement as a piece of engineering.
What We Loved About the 2014 Honda Accord
The Totally Un-CVT like CVT automatic transmission is an engineering marvel!
The power and efficiency from the intoxicatingly snarly 278 horsepower V6
The steering, handling and ride quality are a perfect blend of "fun to drive."
The plug-in hybrid is efficient, quiet, can drive in HOV lanes and seats 5
What We Would Change About the 2014 Honda Accord
That we know not many people will buy one with a manual transmission
Accord V6 coupe brakes can be prone to fade if you push them hard
The Accord Plug-In Hybrid's Price!
To read the full review, go to 2014 Honda Accord review
By James Hamel
Search used cars for sale and find the best deals near you at iSeeCars.com.
To get a FREE iSeeCars VIN Report for a car, click here.