The Line-up (Overall Score after Eight Categories: A-Minus)
The 2014 Kia Soul was totally redesigned from the floor to its squared off roof and despite featuring a roomier, higher quality interior, improved ride and better engines pricing is still very reasonable. Prices range from $14,900 for the base model all the way to $20,300 which is the starting point for the top of the line "!" trim. Add all options to a 2014 Kia Soul ! and the MSRP will creep up to $26,100 but keep in mind that you will be getting a lavishly equipped car with leather seats, in-dash navigation with very advanced graphics and on demand traffic information, an amazing Infinity premium audio system, a panoramic sunroof, HID (High Intensity Discharge) headlamps, push button start, heated and ventilated front seats, heated rear bench seat with heated steering wheel, automatic climate control and pretty much every available gadget and gizmo available with your average luxury car. The 2014 Kia Soul truly is a whole new Hamster carrying case.
What We Loved about the 2014 Kia Soul
The Exterior Styling
The Upscale Interior Feel, Available Gizmos and Gadgets as well as Build Quality
The Broad Array of Pricing can Meet any Budget
What We Didn't Love about the 2014 Kia Soul
The Engine Can Get Buzzy When Pushed Hard to the Redline
Suspension is a bit harsh when Hitting Potholes
Why did Kia Suddenly Make the Hamsters in the Soul Ads Skinny? They Should Be Chunky!
To read the full review, go to 2014 Kia Soul Review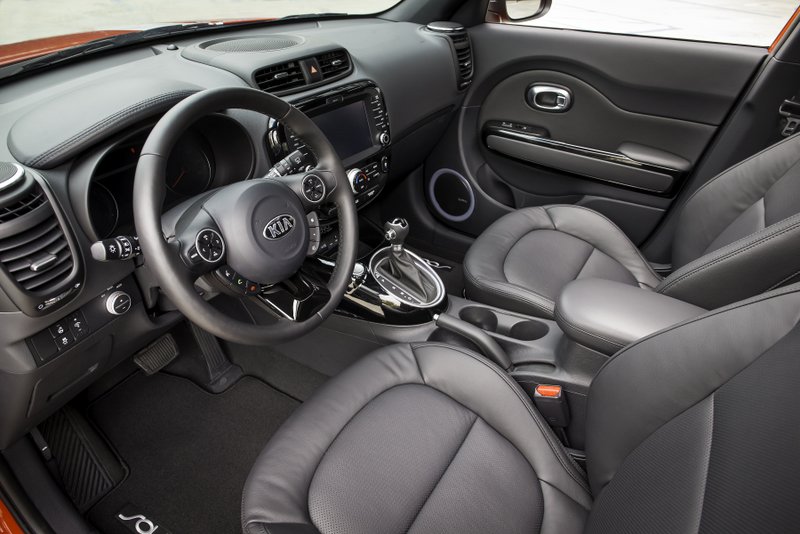 Search used cars for sale and find the best deals near you at iSeeCars.com.
To get a FREE iSeeCars VIN Report for a car, click here.