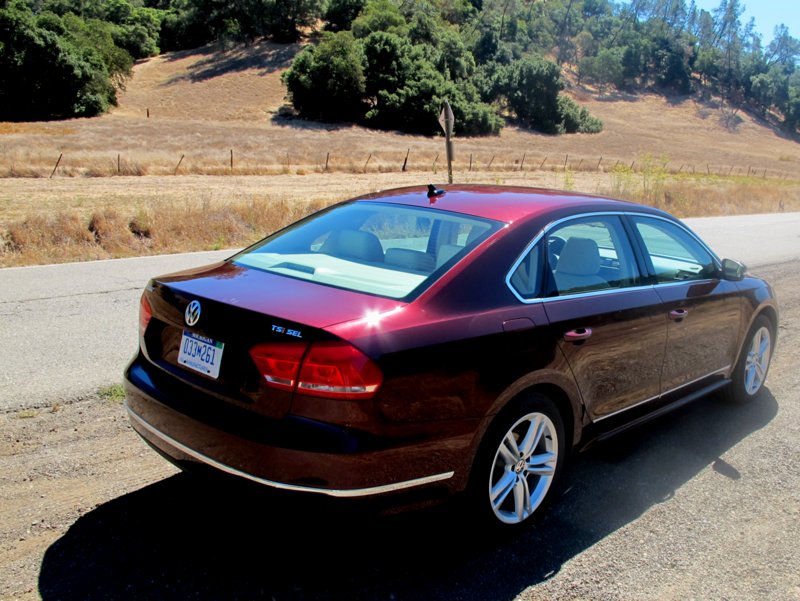 Written by James Hamel
We here at iSeeCars.com like to do a very thorough job of ensuring that our readers are completely informed about what new car will suit their life, budget and personality best before they ever set foot on a dealer lot. While your Uncle Fred may swear by a Toyota Camry, is he really recommending you buy the 4-cylinder, 6-cylinder or hybrid model?  And does he know how many different trim levels there are ranging from the rather plain LE to sportier SE on up to fully loaded XLE?
How is anyone who lacks an obsessive interest in automobiles expected to know what to make of the choices, especially the number of them available in the booming family sedan market segment dominated by names such as Altima, Accord and of course Camry? As follows are our ten favorite family sedans for 2014 including the trim level we feel offers the wisest balance of features, performance, utility, fun and value. We even tell you which engines are winners and which ones should stay where they belong—in the rental fleet.
2014 Honda Accord EX-L V6
There is another trim level above EX-L V6 in the Accord line-up and that is the Touring model which adds adaptive cruise control and very bright LED front headlamps for $33,430. While some gadget freaks may deem those items necessary, we think that our current family car favorite already has plenty going for it including its potent yet fuel efficient Earth Dreams Technology V6 which returns an EPA estimated 21 city/34 highway. Add in classy styling, a luxurious feeling interior and a healthy dose of fun to drive chutzpah and you have a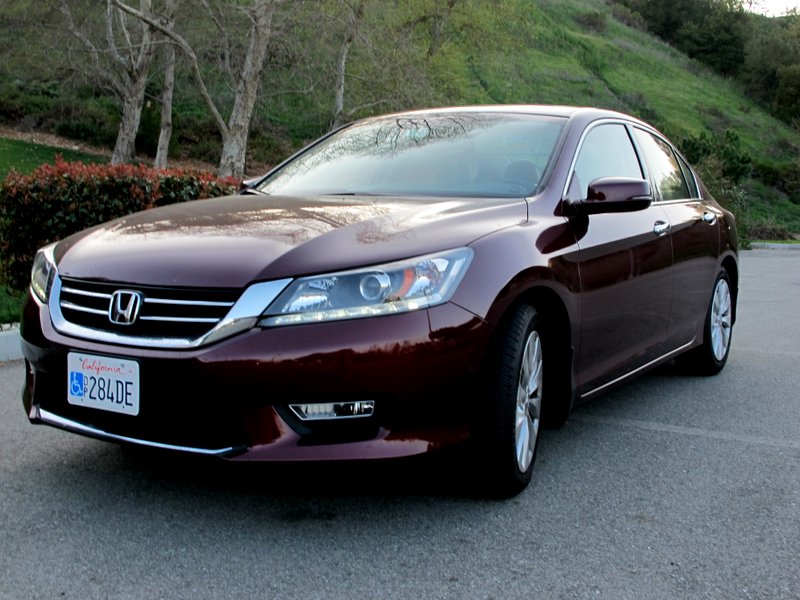 can't lose family sedan buying choice.
2014 Nissan Altima 3.5 V6 SV
Sure, this trim level may lack the leather seats and Bose audio system found in the top of the line SL-V6 model but in place of that it allows buyers to option in a $590 in-dash navigation system that is only available to buyers of the SL as part of a $1,090 option package. Prices for this fast, stylish and roomy family sedan in this level of trim with the exemplary 3.5 liter V6 engine start just over $28,000. And Nissan's CVT automatic works well in this application.
2014 Toyota Camry LE Hybrid
Note that nowhere else on this list will you find a hybrid family car of any kind. There is a reason for that and it is quite simple—they are generally not much fun to drive. But when the latest Camry Hybrid was released it was a revelation as instead of feeling like a car designed for efficiency at all costs, it felt like a family sedan with an electric battery acting as the turbocharger. This car feels fast, handles tidily yet still returns 43 city/39 highway all while starting at just $25,990.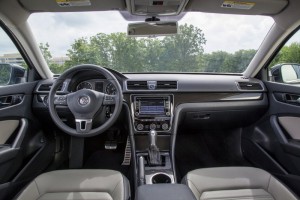 2014 VW Passat TDI or 1.8T
We have always loved the way the Tennessee built Volkswagen Passat looked and drove but we never quite warmed to its lethargic base 2.5 liter 5-cylinder engine. Thankfully, however, Volkswagen has introduced a breath of internal combustion magic under the 2014 Passat's hood thanks to the rev happy and delightfully rapid all-new 1.8 liter turbocharged 4-cylinder. So you don't even need the VR6 now! The interior is so spacious that it borders on the excessive, trunk space is cavernous and the gas tank is large enough that the EPA estimated 30 city/40 highway fuel economy with the TDI can afford owners a cruising range over 700 miles. Perfect for road trips.
2014 Honda Accord Sport 4-Cylinder
The 2014 Accord is also available with a 2.4 liter 189 horsepower 4-cylinder in a new trim designation known as "Sport" which stickers at just $23,390 and comes standard with aggressive looking 18-inch alloy wheels, dual zone climate control, back-up camera, Bluetooth, USB/iPod integration for the audio system as well as a number of exterior styling enhancements meant to give it a more aggressive and youthful appearance. The Accord Sport also comes with what is without question the finest CVT (continuously variable transmission) automatic on the market today which is something Nissan and Subaru should study given their shaky history with engineering such gearboxes.
2014 Dodge Charger SXT V6
The only rear-wheel drive family sedan in this test, the Charger with its potent 3.6 liter 295 horsepower V6 and 8-speed automatic seems to come from some other performance realm despite costing just over $28,000 in SXT guise. Not only is the interior of the 2014 Charger roomy and stylish but it is screwed together with clear attention to quality and detail. We also just think it looks really, really cool.
2014 Kia Optima SX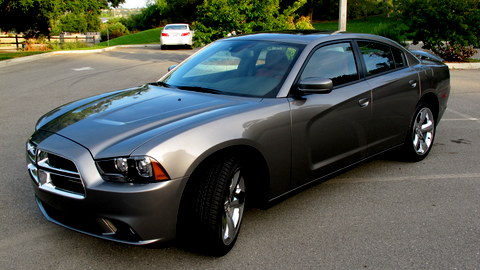 The Optima is available is a more basic non-turbocharged and hybrid form both of which are perfectly decent choices given how darn sexy this family sedan is both inside and out. The look is at once Germanic yet somehow totally original and unique to Kia. No question it is far better looking that its sibling the Sonata plus Kia's engineers dialed in superior steering feel and handling ability into the Optima so much so that it's hard to tell the two are related. We, of course, favor the SX Turbo model with its 2.0 liter turbocharged 274 horsepower 4-cylinder that is the definition of "small but mighty."
2014 Ford Fusion 2.0 EcoBoost Titanium
There are two gas engines available with the 2014 Ford Fusion one of which is a 1.6 liter whereas the other is a 2.0 liter turbocharged 4-cylinder pumping out 240 horsepower as opposed to 178. So why does the EPA peg the faster 2.0 liter EcoBoost motor at 22 city/33 highway and the 1.6 at only slightly better 23 city/36 highway. We only had a limited amount of time driving the new 2014 Fusion but came away impressed by its feature count, style, but remained frustrated by an overly complex center stack that is overly reliant on a less than intuitive touch screen control system.
2014 Chevy Impala LT
All new for this model year, the 2014 Chevy Impala LT comes with a 3.6 liter V6 engine with 305 tire chirping horsepower and an interior that will be unrecognizable to previous Impala owners. Fit and finish is amazing and rear legroom is plentiful as is the huge 18.8 cubic foot trunk. And while the steering is a touch light, the ride is velvety smooth and long drives are serene and peaceful. Yes, we are going to say it, the new 2014 Chevy Impala is finally cool.
2014 Mazda6 (any trim)
We have tested the 2014 Mazda6 in its most basic trim with a manual transmission and we came away loving this sports sedan of family haulers. It is not only stylish but solidly built, even more frugal in practice than the EPA claims (that never happens) and also just a hoot and a half to take on a long road trip. If you are looking for a manual gearbox with your next family sedan check out the 6 and the Accord Sport.
We do have reservations about the excitement levels afforded by 4-cylinder Camry, Altima or Subaru Legacy sedan models but at worse you would just die from boredom after owning one for a while. The next family sedan was actually scary to drive.
Not Recommended
2014 Hyundai Sonata SE
At just a little over $27,000 pretty much fully loaded, the 2014 Hyundai Sonata SE should represent a good value one would assume.
But it is the only model here we cannot recommend simply because of its subpar driving dynamics. Not only is the steering so devoid of feel that it makes it hard to keep the car tracking straight in your lane but the suspension bottomed out so easily during one road test that hitting a manhole cover caused the vehicle to bounce into the lane next to us. We know Hyundai can do better and given how excellent the competition is they really do need to.
Search used cars for sale and find the best deals near you at iSeeCars.com.
To get a FREE iSeeCars VIN Report for a car, click here.