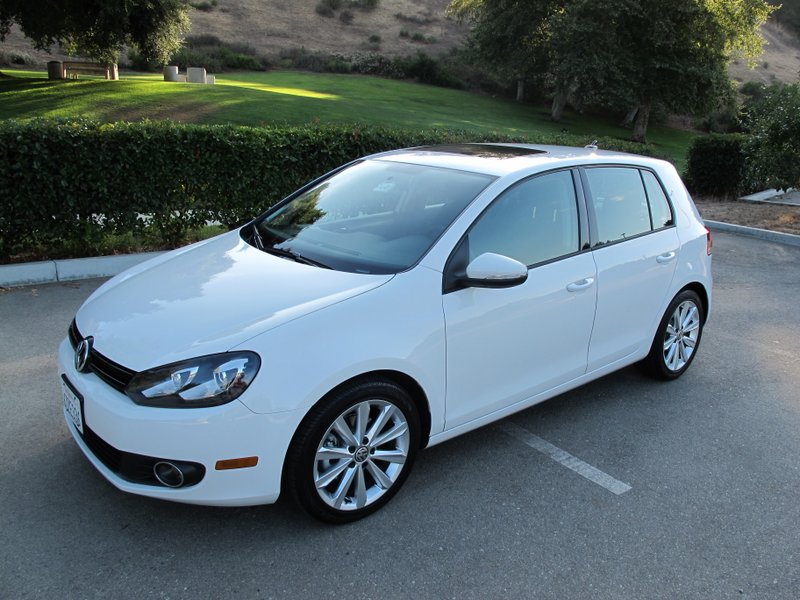 Introduction
With a new 7th generation Golf just around the corner in about a year's time after a dazzling LA Auto Show Debut, one might wonder if there is still sales life left in the current generation Golf hatchback be it in basic form or as a TDI model with Volkswagen's highly regarded and amazingly efficient 2.0 liter turbodiesel engine under the hood. Most Americans prefer sedans with trunks so the Volkswagen Jetta which used to be entirely Golf based has often times hogged all of the attention. That is, until some things changed.
When they last redesigned the Jetta which is built in Puebla, Mexico the powers that be at Volkswagen decided it would attract a wider slice of the compact sedan segment by lowering the cost which meant using much cheaper materials in the interior and ditching the advanced independent rear suspension used in the Golf for a simpler, cheaper and less effective torsion beam rear axle. The result is a Jetta that doesn't drive or handle quite as well as a Golf nor does it have an interior ambience anywhere near on par with this current compact hatchback class leader.
What We Love
The classic hatchback styling which has slowly evolved over decades but never ages
The fuel economy from the TDI and its surprising amount of power
The utility, affordability and build quality
What We Would Change
A back-up camera would be nice as it's unavailable on any trim level
The 2.5 liter 5-cylinder engine is not the most frugal or refined Volkswagen motor
The added cost of choosing the superior TDI model
To read the full review, go to 2014 Volkswagen Golf review
Written by James Hamel
Search used cars for sale and find the best deals near you at iSeeCars.com.
To get a FREE iSeeCars VIN Report for a car, click here.