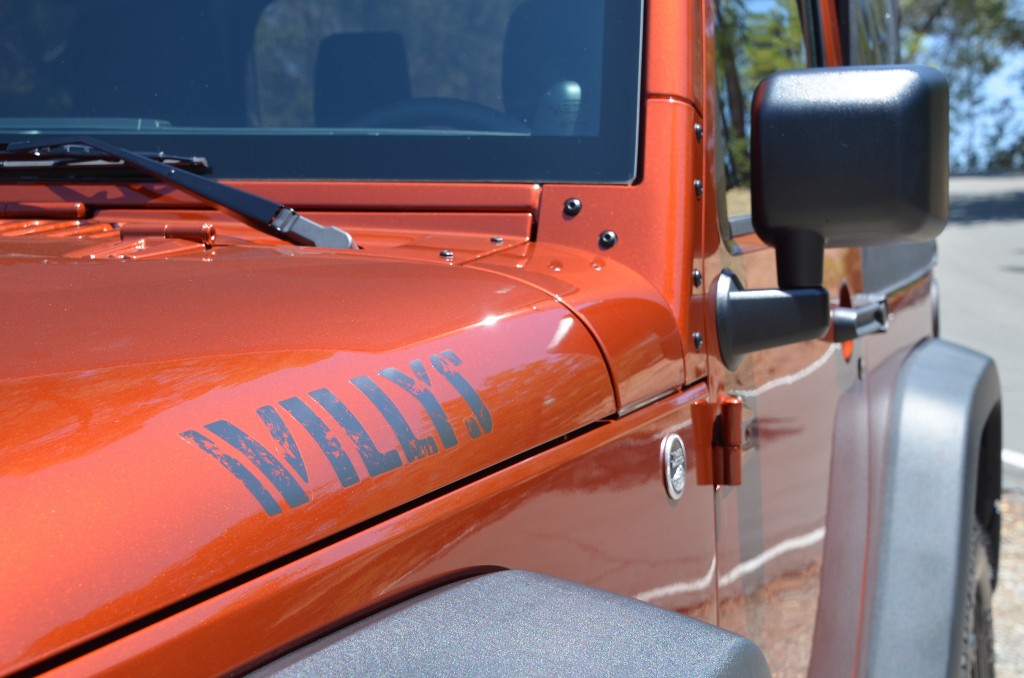 Written by James Hamel
Overview (Final Score after 8 Categories: B -)
The 2015 Jeep Wrangler comes in myriad variations on generally the same off-roader theme with either soft or hard top models available as well as a two-door and four-door extended wheelbase version called the Unlimited. Some Wrangler's go a step further with their off-road 4×4 capabilities and none does this in a more hardcore fashion than our tester that we spent a week testing—it's known simply as the Wrangler Willys Wheeler in a tribute to the original military Willys Jeeps from which sprang this modern day utilitarian rock climber.
Even though a two door Wrangler starts at an insanely reasonable $22,395, we still thought that given all of the very impressive off-road features added to our Willys that its near $26,000 base price was quite reasonable. All told once we got done adding Jeep "luxuries" like power windows, locks, mirrors and a killer upgraded sound system with speakers in the roll bar overhead the sticker was nearing $30,000. Still, given the fact that you can remove the soft top, lower the front windshield (only off-road please!) as well as remove the doors means that having features like power windows was an engineering difficulty in itself. (Note: In case you were wondering, when you remove the doors you simply unplug a cord to cut power to the windows.)
What We Loved about the 2015 Jeep Wrangler
Its hardcore off-road capabilities are world class
Interior materials and noise suppression is better than in years past
The prices are very reasonable considering what it can do
What We Didn't Love about the 2015 Jeep Wrangler
Still a bit too much wind noise with convertible top
Side impact protection could be improved according to IIHS
Not the most practical daily driver on city streets and freeways
For the full review, visit 2015 Jeep Wrangler review.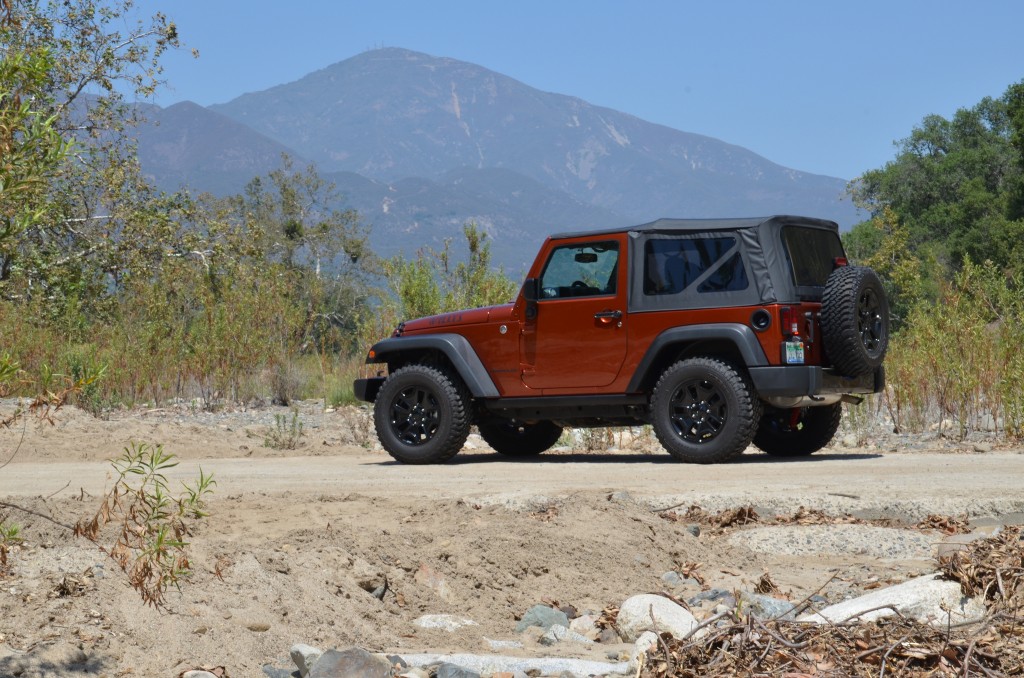 Photos by Jon Gala and Courtesy of Jeep
Search used cars for sale and find the best deals near you at iSeeCars.com.
To get a FREE iSeeCars VIN Report for a car, click here.