Overview (Overall Grade After 8 Categories: B+)
There is no doubt that Kia is serious about making a car that is on par with flagship sedans. The K900 sedan (known as Quoris or K9 outside of North America) is the result. It looks big, bold and aspirational. But, it is still a Kia. It looks like a Cadenza – the full-sized, front-drive offering.
This is all surprising. Still, one must have proof that Kia did pull off the biggest head scratching moment in automotive history. So, I must prove the worthiness of the Kia K900 in a segment that demands the highest standards of luxury, performance, quality and status.
What We Loved about the 2015 Kia K900
Very luxurious for the price in its class.
Comprehensive VIP package competes well with more expensive flagship sedans
Excellent performance and ride
What We Didn't Love about the 2015 Kia K900
Comparisons with lower priced Kia models might "cheapen" aspirations.
You could mistake the K900 for another Kia model or one of its competitors.
The debate on whether to spend $60,000 on a Kia.
To read the full review, visit Kia K900 review.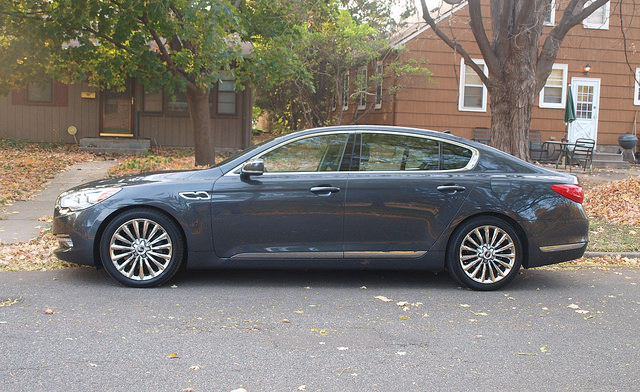 Search used cars for sale and find the best deals near you at iSeeCars.com.
To get a FREE iSeeCars VIN Report for a car, click here.