Before Tesla came along with its styling mish-mash which is both futuristic in a "Jetsons" sort of way as well as classically handsome in a tailored Gucci suit sort of way. It isn't a coincidence then that the head of Tesla, one Mr. Elon Musk also seems to have that same sort of unique appeal as his car. He is forward thinking and, yes, usually is wearing an expensive tailored suit.
But what was there before Tesla and Mr. Musk came along? Well, there was the Nissan Leaf which to this day remains awkward looking in a way only a bird with one wing and one leg could manage. Do you remember the first generation Honda Insight which was like a really dorky looking CR-X? And don't make us remind you that the first generation Toyota Prius looked like an oddball top hat on wheels that was rear ended at 40 mph.
None of these cars had style, they just looked weird and it just so happened consumers wanted that so everyone would know they were doing their part for the environment. But what about the future "green" cars coming down the pike from the major auto manufacturers? Will they continue to give their environmentally friendly vehicles wantonly wacky styling or will they follow the lead of Tesla? Well, if the latest Los Angeles International Auto Show introductions were anything to go by, it appears the "green" and "style" and no longer mutually exclusive terms when it comes to automobiles.
2017 Toyota Prius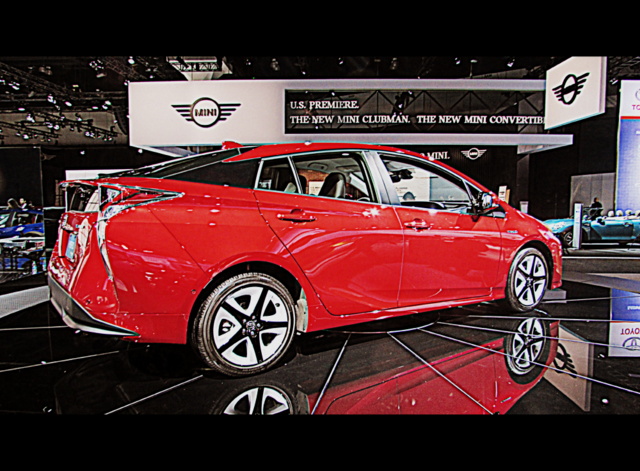 The latest Toyota Prius could not be more of a visual departure from its predecessor, much less pretty much any new car on the road. But that isn't to say this styling departure for Toyota was anything less than a success. When you look at the new Prius in person, the lines give the car a life and a personality it so sorely used to lack. Although with all of the design elements one might assume that the new Prius looks busy in person but that is simply not the case as it is cohesively modern like a Jackson Pollock painting might be considered.
2017 Honda Clarity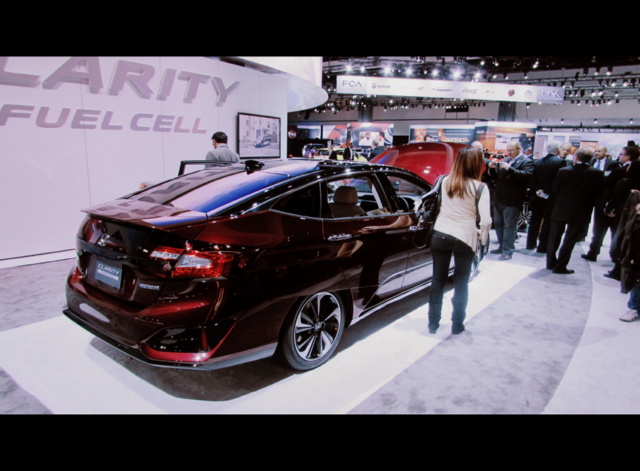 The upcoming Honda Clarity hydrogen sedan will boast a 400 plus mile range as well as full five passenger seating capacity unlike its soon to be arch-rival the Toyota Mirai which has a 320-mile range. Is that to say the Clarity is a better fuel cell vehicle? No, it just means Honda had a head start as this is the second generation Clarity and it makes just as much of a style statement as its precursor which was futuristic looking to the extreme. In profile, the Clarity resembles a French Citroen somewhat but we don't think that's a bad thing.
2017 Chevy Volt
We wish that the all new Chevy Cruze had the sharply creased styling pizazz of the new, suddenly svelte and sexy 2017 Chevy Volt. The interior is also refreshed and is easier to get along with if you don't have a doctorate in computer science and looks to be of higher quality. Our one gripe, however, is that despite the Volt gaining a fifth seat belt there is no place on the rear floor for that person to put their feet. What is in the way? A built in cupholder and oddments bin whose location would require a middle passenger straddle it putting one leg into each left and right rear passenger footwell. We guess this means that the 2017 Volt is not meant for long trips with five people aboard.
2017 Toyota Mirai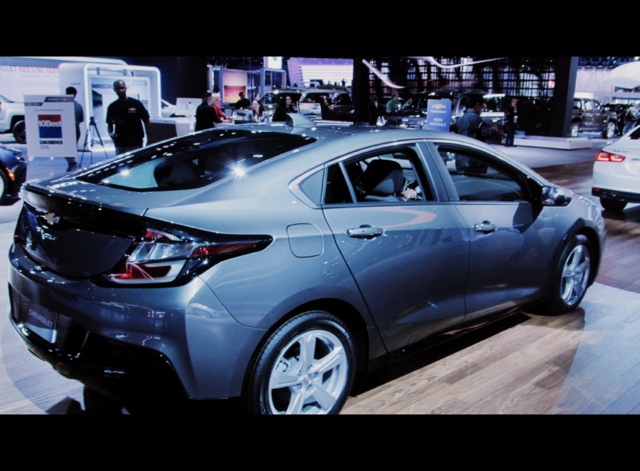 The Mirai was the first major styling departure for Toyota and its precedent led to the Prius that is only now debuting. But what impressed us most, yet again, about the Toyota Mirai (and clearly the hundreds of journalists crowding each car at the LA Show) was its ultra-comfortable and refined interior. The first cars off the assembly line in Japan are all being hand built down to the faux-leather seats being sewn by masters of the trade. The Mirai is almost the green version of a Rolls Royce in that every piece of it will be assembled by hand for the first few thousand sold at least. So you have a couple of years to pick up a hand built Toyota and you don't find those all too often.
Lexus LF-LC Concept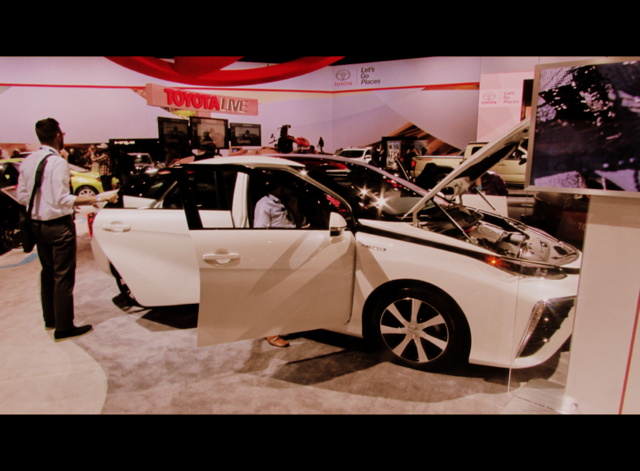 This fuel cell coupe concept features design elements inside and out that are rumored to be near identical to those that will adorn the upcoming all-new flagship LS sedan which will likely have either a hydrogen or some form of hi-tech hybridization of that technology. Although many elements like the front end and the tail-lamps are seemingly inspired by the look of extra-terrestrials or at least some left behind alien technology, the LF-LC seems to have been conceived that way from the beginning so it appears all of a piece. Too bad that same cannot be said of the latest RX sport utility which appears to point to a potential ugly outbreak in the luxury crossover segment. You've been warned.
Search used cars for sale and find the best deals near you at iSeeCars.com.
To get a FREE iSeeCars VIN Report for a car, click here.