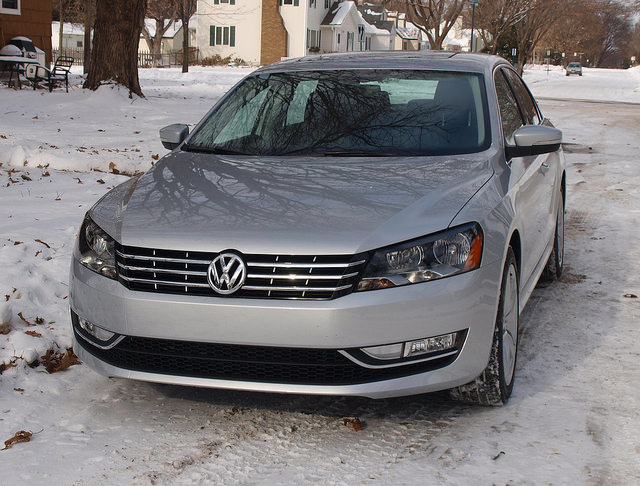 Overview (Overall Grade After 8 Categories: B)
So, what is Volkswagen doing in the most competitive automotive segment in this country?
The truth is that VW has always been there. The Passat served as the brand's entry in the mid-sized family sedan segment even before it was defined. The problem was that it always had a different kind of buyer in mind – more discriminative, preferring premium grade products than mainstream ones and feeding off of European snobbery.For our review, we not only got a 2015 Volkswagen Passat SEL – we got one with the TDI diesel engine option. In the cold and snow of Minnesota, we put the Passat TDI to the test – winter blend fuel and all.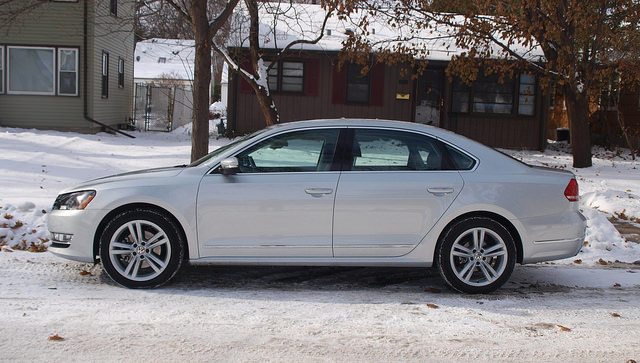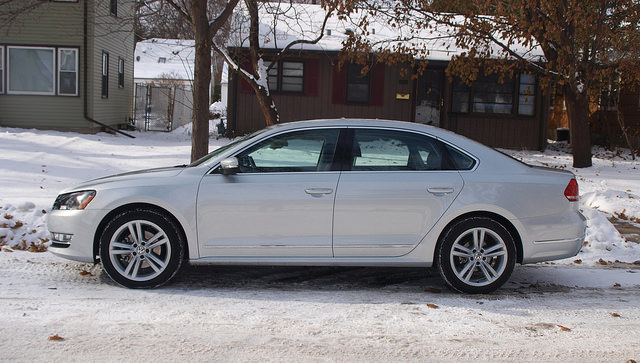 What We Loved about the 2015 Volkswagen Passat
• Great rear seat room
• The TDI diesel engine and DSG transmission
• Fuel economy from the diesel
What We Didn't Love about the 2015 Volkswagen Passat
• Bland design – for a Volkswagen
• Infotainment system
• Lack of advanced active safety features and no all-wheel drive option
To read the full review, visit 2015 Volkswagen Passat Review.
Search used cars for sale and find the best deals near you at iSeeCars.com.
To get a FREE iSeeCars VIN Report for a car, click here.