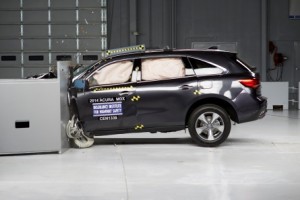 The Insurance Institute for Highway Safety (IIHS) has named 39 cars to its list of safest 2014 vehicles. Of that number, 17 earned Top Safety Pick status and 22, the highest number to-date, garnered the coveted Top Safety Pick+ designation.
Last year, 130 cars were awarded the IIHS' top safety awards. Why such a dramatically lower number this year? The IIHS says it used new criteria to determine winners this year. Now, requirements for Top Safety Pick include "good" performance in the moderate overlap front, side, roof strength and head restraint tests and a new requirement to achieve "good" or "acceptable" performance in the small overlap front test introduced in 2012.
Top Safety Pick+ requires the same level of performance in all the tests, plus at least a "basic" rating for front crash prevention. Top Safety Pick+ seeks to reward auto manufacturers that provide vehicles with the next level of safety, protecting occupants during a crash and also having systems able to prevent or mitigate front-to-rear crashes. The safety agency says that front crash prevention, which includes both warning systems and automatic braking, helps "inattentive" drivers avoid rear-ending a slower-moving or stopped vehicle in front of them.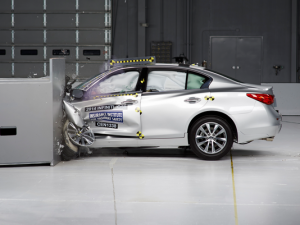 With the increased number of front crash prevention systems now offered by automakers, from basic warning systems such as those available on the Ford Fusion, Lincoln MKZ and Honda's four winners, to the EyeSight warning and autobrake system available on the Subaru Forester, Legacy and Outback, there are more Top Safety Pick+ winners this year than regular Top Safety Pick ones.
Eight vehicles made the Top Safety Pick+ list this year that didn't make the cut in 2013, including the fully redesigned Acura MDX and RLX, Infiniti Q50 and Toyota Highlander. The Chevrolet Spark, winner of Top Safety Pick, is an all-new model.
Honda/Acura earned a total of eight awards, the most of any automaker: six Top Safety Pick+ models (Honda Accord sedan and coupe, Honda Civic sedan, Honda Odyssey minivan, Acura RLX and MDX) and two achieving Top Safety Pick status (Honda Civic coupe and Acura TL midsize sedan). Subaru was next with five, Toyota and Volvo each earning four top safety awards.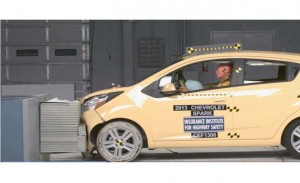 Top Safety Pick for 2014
Minicar
Small cars
Honda Civic 2-door
Subaru XV Crosstrek
Midsize moderately priced cars
Midsize luxury/near-luxury cars
Small SUV
Midsize luxury SUV
Top Safety Pick+ for 2014
Small cars
Honda Civic 4-door (hybrid only)
Mazda3 (built after October 2013)
Toyota Prius (built after November 2013)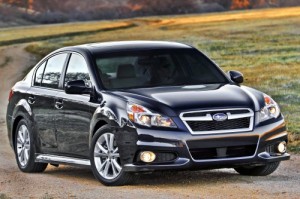 Midsize moderately priced cars
Ford Fusion
Honda Accord 2-door
Honda Accord 4-door
Mazda6
Midsize luxury/near-luxury cars
Infiniti Q50
Lincoln MKZ
Volvo S60
Large luxury cars
Small SUVs
Mazda CX-5 (built after October 2013)
Mitsubishi Outlander
Subaru Forester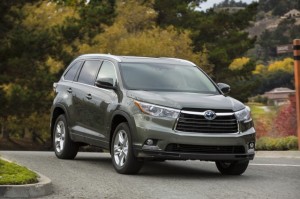 Midsize SUV
Midsize luxury SUVs
Minivan
Search used cars for sale and find the best deals near you at iSeeCars.com.
To get a FREE iSeeCars VIN Report for a car, click here.