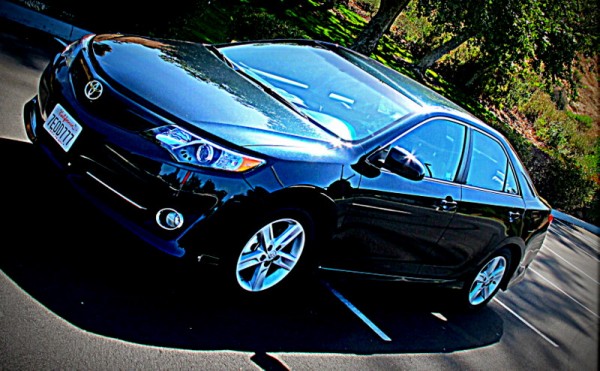 Written by James Hamel           
Yes, these are the three Titans in the new car sales Universe. If this were Greek Mythology they would have names like Zeus, Apollo and Neptune because to other, lesser automobiles these three family sedans are sales Gods. Yes, this may be blowing the importance of the 2014 Honda Accord, Toyota Camry and Nissan Altima way out of proportion a bit but the only vehicles to sell more units were full size pick-ups like the Ford F-150 and the Chevy Silverado/GMC Sierra.
Trucks are great for hauling, towing and taking abuse at a work site but maybe not the smartest choice for commuting, family duties or for achieving excellent fuel economy. Family sedans are also easier to maneuver in parking lots and fit in most garages. That's why last year the Honda Accord took the top spot for car retail sales with over 360,000 of them finding homes within 12 months. The Toyota Camry actually sold more volume but only with the assistance of fleet sales. Honda doesn't sell to fleets and it may be part of the reason its resale value averages are always the strongest among this trio and one of the best in the industry. Nissan managed 320,000 sales of the Altima to private buyers and fleets.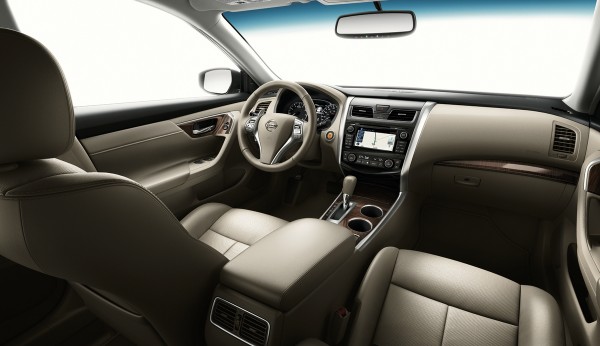 Exterior and Interior Design and Quality
Now, no one would really say that any of the three family sedan contestants here appear to have been designed to make much of a fashion or design statement. They are more about function than form and this is nowhere more evident than in their exterior designs which are conservative to say the least. In fact, this approach seems to work the best as the Accord's smart and simple lines looked the most attractive to us while the rather more adventuresome Altima with its huge chrome beak and swishing body panel creases looked about as cool as a 10th grade band geek trying to break dance while wearing full head gear. It's just trying too hard.
We tested three rather different trim levels of Accord, Camry and Altima all of which impacted the appearance and features available inside each model. Our deep burgundy colore 2014 Nissan Altima SL was the luxuriously leather lined variant while our Accord EX represented tremendous value for money it was the Camry SE which oddly aimed to please the sportier driver. Toyota plans to go one step further for the 2015 Camry with an even sportier looking trim level to go with its planned mid-life redesign. We did, of course, say it promised to "look sportier" and not drive any differently. But one can hope.
First off, the Altima not only scores points for having the most expensive feeling interior but also for having the easiest to master control layout. The in-dash navigation was simple and straightforward to use as was the dual zone climate control so despite having the most hi-tech features, the Altima never felt intimidating. Too bad having that luxury feeling meant our 4-cylinder family sedan had an as tested price over $30,000. Next!
The Camry SE makes a bold attempt to liven up the rather staid regular 4-cylinder Camry's interior with a three spoke sport steering wheel, unique black and grey woven seats, unique dials and some exterior body spoilers which never cross the border of good taste. Our 2014 Honda Accord EX sedan had all of the basic essentials and not much more but even with cloth seats it was easy to see how the build quality, choice of materials and roomy layout would mean you and your could be happy in this Accord for many years.
Now, there is not much separating these three models with each managing roomy seating for five and trunks measuring around 15 cubic feet which is big enough for anyone. And while there isn't a problem with anything other than perhaps the Altima's exterior design, here is how they placed. (1st Place: 2014 Honda Accord EX, 2nd Place: 2014 Toyota Camry SE, 3rd Place: 2014 Nissan Altima SL)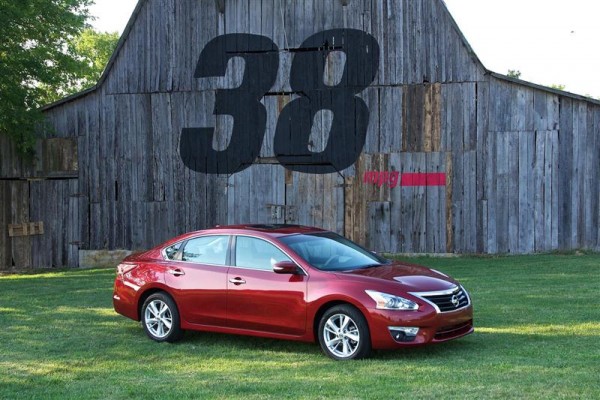 Pricing, Features and Fuel Economy
The three of these family sedans have base prices all in the same general ballpark at around $22,000 for the most basic versions which come with the same four cylinder engines sampled here only with fewer toys and one of our pet peeves—cheap looking plastic wheel covers. Both the Honda and Toyota are available with hybrid powertrains but only the Accord offers buyers the possibility of buying a full plug-in hybrid version should you want to be able to drive alone in your state's HOV lane. Those more hi-tech models are considerably more expensive and do not sell anywhere near as many units as the models represented here.
First off, we tested the $25,000 Honda Accord EX which frankly had everything we could really want including stylish alloys, a power moonroof, Bluetooth, a decent AM/FM/CD/USB-iPod integrated audio system, dual zone climate control, sturdy cloth upholstery, back-up camera, push button start and entry as well as Honda's brilliant Lane Watch system which uses a camera on the passenger mirror to show the driver via the center stack mounted screen what is in their blindspot. EPA fuel economy estimates are 27 city/36 highway and we averaged 31 mpg over the course of a week.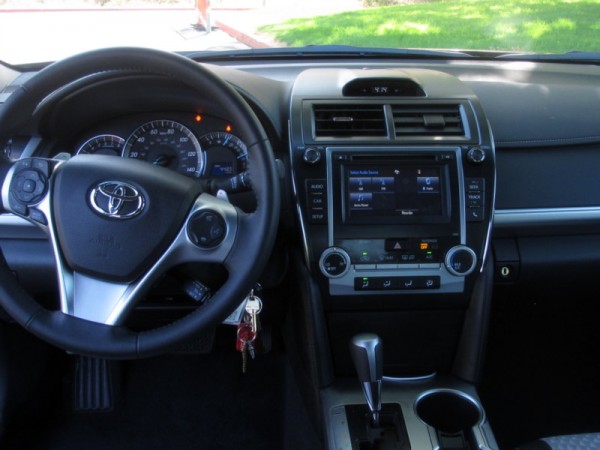 Our 2014 (the 2014.5 model is identical) Toyota Camry SE started with a base price of just over $23,000 thanks to a "sports suspension," a number of appearance upgrades, stylish alloys, a sportier looking interior, the absence of beige anywhere, regular air conditioning, Bluetooth, USB/iPod integration and more. Added onto this was Toyota's Entune Premium Audio and Navigation Package for over $3,000 more which featured push button start, power moonroof, in-dash navigation and a frankly disappointing and muddy sounding "premium" audio upgrade which was no better than the Honda's standard unit if not worse. So this makes the over $2,000 price difference between the Honda and Toyota hard to justify. The Toyota has EPA fuel economy estimates of 25 city/35 highway which translated into 28 miles per gallon over a week.
Now onto the fully loaded, pimped out 2014 Nissan Altima SL which starts at $28,000 and features leather seating, LED tail lamps, power front seats, 17-inch alloys, automatic alloy wheels, heated front seats and steering wheel, Bluetooth, dual-zone climate control, push button start and keyless entry and a 9-speaker Bose audio system which confuses outright loudness for true clarity. Not that we don't occasionally like loud but the system lacked any real subtlety in making your favorite music sound better, instead it usually made passengers ask that it be turned down.
Optionally, we got an $800 power moonroof and the $1,090 Technology Package which bundles lane departure warning, blind spot assist, Sirius XM and navigation into one affordable box we recommend you tick. Sadly, this inflates the price over $30,000 which makes us wonder why not spend a bit more for Nissan's still exemplary 3.5 liter V6 engine which really livens up this package. Still, with the 4-cylinder the Altima returns an EPA estimated 27 city/38 highway which in usual Nissan fashion translated into much less than that with a 25 mile per gallon average over a week. (1st Place: 2014 Honda Accord EX, 2nd Place: 2014 Toyota Camry SE, 3rd Place: 2014 Nissan Altima SL)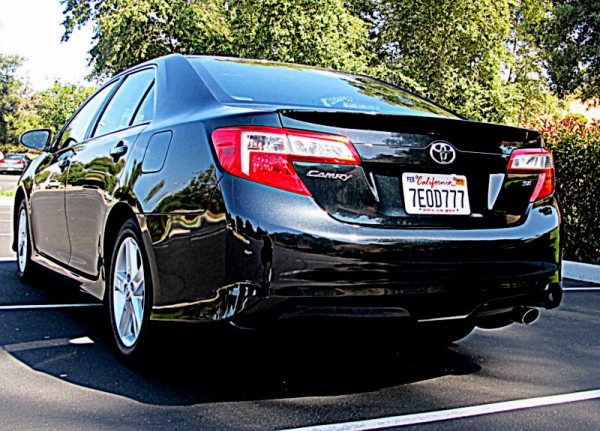 Safety and Quality Rankings
On the safety front, only the 2014 Honda Accord managed the coveted "Top Safety Pick Plus" safety award from the IIHS (Insurance Institute for Highway Safety) while the Altima and Camry tied right behind with very similar results ending with a "Top Safety Pick" rating. Now as far as quality rankings go, we turn of course to J.D. Power and Associates who reported that as far as things not going wrong the 2014 Toyota Camry SE would be the way to go with four star ratings in nearly all categories.
Behind the Camry was the 2014 Honda Accord EX which was admittedly in its first year of production last year which might explain why it ranked lower. Usually the Accord and Camry compete quite closely in these rankings but every model in its first year has more mechanical issues. These bugs get ironed out as the production process continues and given that notion, shouldn't the Altima rank a lot higher then? Well, not many people were satisfied with the powertrain quality and reported a higher than normal number of glitches with their 2014 Altima. (1st Place (tied):  2014 Honda Accord EX/2014 Toyota Camry SE, 3rd Place: 2014 Nissan Altima SL)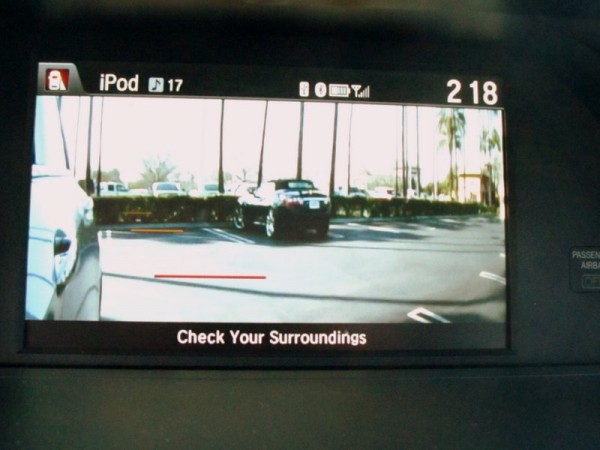 Driving Impressions (Which One Will Save Your Soul and Which One May Steal it?)
Although as a general rule we have CVT (continuously variable transmission) automatic gearboxes due to their noisiness and odd rubber band effect under heavy acceleration in which the engine sits at max revs, Honda somehow with the launch of the latest Accord managed to create the only good CVT on the market today. Actually, there are others but they all are found in Honda products. The key is that Honda engineered in the sensation that the gearbox is shifting, it operates silently and we remember when we first tried this gearbox out nearly 3 years ago in Japan we accused the engineers of lying to us. No way could this be a CVT.
Add in a deliciously powerful feeling 2.4 liter 185 horsepower/181 lb. feet of torque 4-cylinder which loves to rev to redline, gloriously opening up its VTEC valves as it emits the most blatantly sporting howl this side of any family sedan. You want a better engine note, try a BMW dealer. And you still might be disappointed. The transmission and engine react in perfect unison to always give you just the right amount of power when you need it, also knowing when to quiet things down for cruising. The steering is the best of the three by far and the ride/handling compromise shows why this generation Accord has been giving the Camry and Altima a sales whalloping.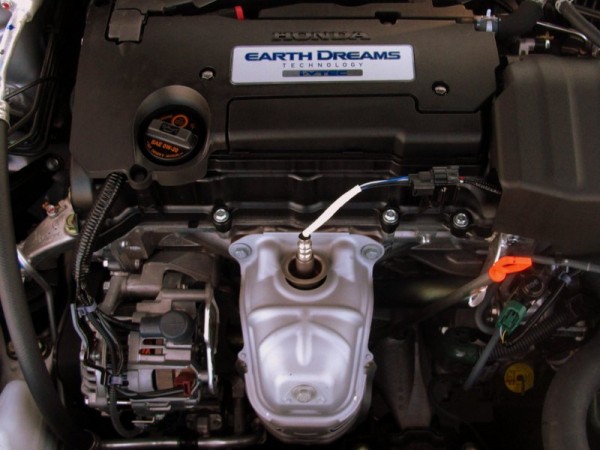 Now in a battle for a distant second and third are the 2014 Toyota Camry SE and 2014 Nissan Altima SL. Shockingly, quite a bit works in the Camry's favor including the more buttoned down suspension tuning of the SE model and steering which offers up a decent amount of feel. There is a lot less wallowing over bumps and road irregularities in the Camry SE and we thank Toyota for sticking with a 6-speed automatic which worked in pleasing harmony with 2.5 liter 178 horsepower/170 lb. feet of torque 4-cylinder that has been around so long it should have "bulletproof" written on it.
This leaves the Altima in last place what with its marshmallow-like ride quality that makes you feel like you are riding on the back of a porpoise any time you hit a bump in the road. Up and down you will go, when it stops only carsickness will tell you. The steering is light and uninspiring but none of it is as bad as the somber moan emitted by the 2.5 liter 182 horsepower 4-cylinder mated to a CVT whose behavior seems to say, "I am here to make sure you have absolutely no fun driving this car!" And we didn't. (1st Place: 2014 Honda Accord EX, 2nd Place: 2014 Toyota Camry SE, 3rd Place: 2014 Nissan Altima SL)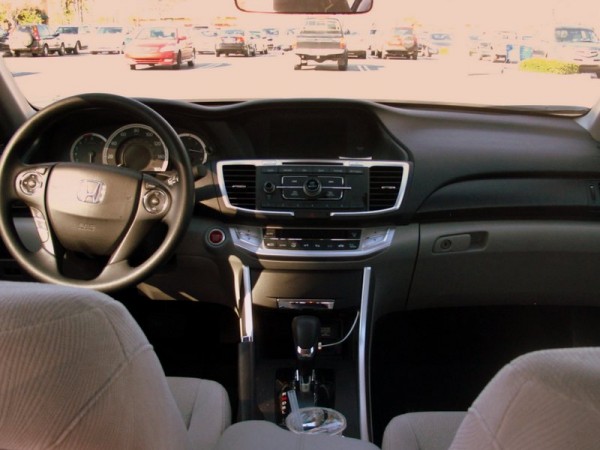 The Winner and Competing Models to Test Drive!
We know that Nissan can do better than this, they invented the Maxima which was in the 1990's known for good reason as the "4DSC" or the 4-door sports car. And if they could make the oddball Juke so fun to drive and weirdly fashionable that it would spark a wave of copycats, they should be able to build a better family sedan. As for the Camry, we appreciate that Toyota is offering sportier versions of its bread and butter sedan. If you love the Camry, you can't go wrong as it won't break down on you and it will hold its value. But for those of you who love to drive the answer is quite simply one word—Accord. The 2014 Honda Accord represents tremendous value, is roomy and well designed, solidly built and stylish. It is, as many have found, your best choice here.
But if you want to think outside of the box, away from the herd if you will, then we recommend the Kia Optima and Ford Fusion most especially when equipped with their turbocharged 2.0 liter engines. But we are led foots and more plebian and hybrid models are available. Also be sure to check out the Volkswagen Passat which now has an excellent base 1.8 liter turbocharged engine along with the frugal TDI clean diesel. Also, there is a brand new Sonata out and from a brief drive we can say it is a much better drive than before if a tad more conservatively styled. Happy family sedan shopping.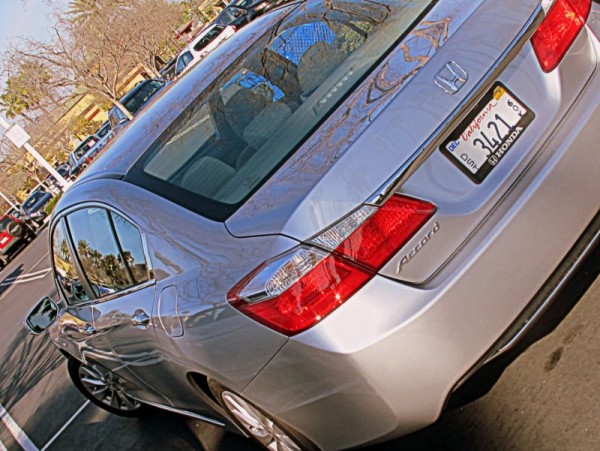 Search used cars for sale and find the best deals near you at iSeeCars.com.
To get a FREE iSeeCars VIN Report for a car, click here.