If spending hours on the highway has your body aching and you're looking for a better used car for option for you long commute, here are five that should be on your list to consider.
These cars are at the top of the best used cars lists featuring cars that perform well in a number of areas, per the folks at Consumer Reports, Edmunds and other prominent auto review sites. If you're shopping for a car that'll help make your commute more comfortable, this is a good start.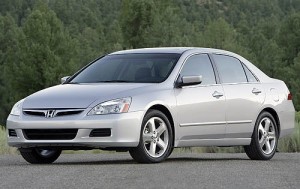 2006-2007 Honda Accord – With its smooth V6 engine that's both strong and economical, the 2006-2007 Honda Accord midsize sedan strikes all the right chords for a capable long-commute car. Consumer Reports says the Accord is "an excellent choice" among used cars, commenting that its ride is "comfortable and compliant" and reliability is excellent. Note that electronic stability control didn't arrive until the 2008 model year, though.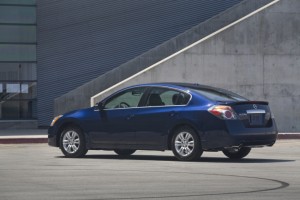 2005-2010 Nissan Altima – Putting together its list of Used Car Best Bets, Edmunds took note of the Nissan Altima midsize sedan from the 2005 through 2010 model years. The family car offers surprising performance, especially when equipped with the potent V6 engine. The sedan is also roomy and handles quite well. The 2007 redesign upped the ante in terms of a nicer interior with soft-touch materials, more Infiniti-like styling, and a continuously variable transmission (CVT) that delivered on two fronts: "ultra-smooth" operation and increased fuel efficiency.

2010 Subaru Legacy – With its standard all-wheel drive, the midsize 2010 Subaru Legacy sedan makes long commutes in any kind of weather more sure-footed and confident. The ride is also smooth and the handling is considered to be respectable. The redesigned 2010 Legacy also has a roomier and more ergonomically comfortable interior that maximized use of the available space. The base 2.5i trim with the standard 170-horsepower engine and CVT delivers 31 mpg highway fuel economy. The 2010 Subaru Legacy was also a Top Safety Pick from the Insurance Institute for Highway Safety.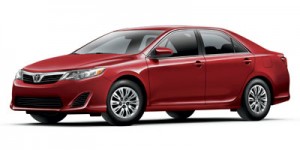 2011-2012 Toyota Camry – In the sedans category, Consumer Reports singles out the midsize 2011-2012 Toyota Camry for the top spot. Highlights that should attract long-distance drivers include an overall 26-27 mpg fuel economy (with the 4-cylinder engine), a roomy cabin and superb reliability. The 2011 Camry may be a less expensive choice, but the 2012 model sports a complete redesign, making it potentially even more attractive to drivers facing long commutes.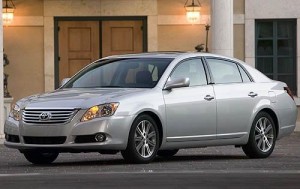 2010 Toyota Avalon – In the $20,000 to $25,000 price range for sedans, Consumer Reports lists the 2010 Toyota Avalon as a contender for best used car. That's due to its roomy cabin and numerous features that all add up to a comfortable driving experience. Kelley Blue Book puts it this way: "The 2010 Toyota Avalon has a personality even more distinct from the Camry, along with Lexus-like attributes. On good roads, the ride is generally smooth."
Search used cars for sale and find the best deals near you at iSeeCars.com.
To get a FREE iSeeCars VIN Report for a car, click here.