Getting into a brand-new car for just a couple hundred dollars monthly may seem out of reach, but it really isn't. That's because several manufacturers are pricing their lease deals quite attractively, either to increase market share, clear out inventory, or gain consumer interest.
Any way you look at it, there's money you can save. Check out these five car leases under $200 per month, as listed recently by Kelley Blue Book (KBB).
2012 Ford Focus SE Sedan – The manufacturer's suggested retail price (MSRP) is $18,295, while the fair purchase price (FPP) is $17, 260. On a 24-month lease with $2,378 down, the monthly payment on the 2012 Ford Focus SE sedan is just $159.
2012 Hyundai Accent GLS Sedan – Here, the MSRP is a low $13,320 and the FPP is $12,634. With a down payment of $1,699 on a 36-month lease, the monthly payment is $10 more than the Ford Focus, coming in at $169 per month.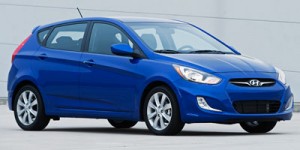 2012 Subaru Impreza 2.0i Sedan – With standard all-wheel drive, you might be tempted by the low monthly payment of $169 for 42 months with $1,969 due on signing for the 2012 Subaru Impreza 2.0i sedan. MSRP on the Impreza sedan is $18,245 and the FPP comes in a little over $17,400.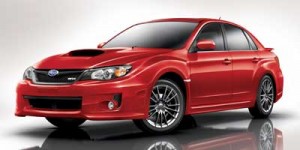 2012 Hyundai Elantra GLS Sedan – Another Hyundai sedan, this one the 2012 Elantra GLS, is available for lease on a 36-month term for $179 monthly, with $1,999 due at signing. The Elantra's MSRP is $18,370, while the FPP is about $17,390.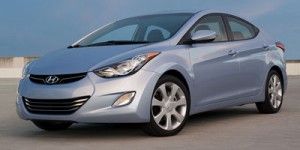 2012 Nissan Versa S Hatchback – The highest monthly lease payment on this list of five car leases under $200 per month is $189 per month on a 39-month lease of the 2012 Nissan Versa S hatchback. The MSRP for the Versa S hatchback is $15,540 and the FPP amounts to about $15,590.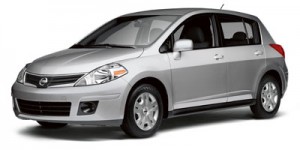 Note that the fair purchase price (FPP) is the typical amount consumers can expect to pay for the transaction – but does not include any applicable incentives. KBB determines FPP based on actual transactions.
Do any of these under $200 per month new car lease deals appeal to you? If so, check out what's available now, as these attractive lease rates are subject to change.
Search used cars for sale and find the best deals near you at iSeeCars.com.
To get a FREE iSeeCars VIN Report for a car, click here.