Every car buyer is looking to snag a great deal. But sometimes the new models that are just coming out don't make sense from a dollars and cents standpoint. Here we take a look at five discontinued cars (that won't be around much longer) that may prove to be a real bargain.
Combing through a number of news articles on models disappearing from the market this year or at the end of the 2013 model year, we've narrowed the considerable (and growing, it seems) list to five family-type vehicles. Since some are being dropped altogether (at least for now) and others are being replaced with redesigned versions, these vehicles may save you a tidy bundle – and still meet your driving needs.
2012 Ford Escape Hybrid – With an all-new 2013 Ford Escape just coming on the scene, there's not only good deals to be had on the gasoline version of the 2012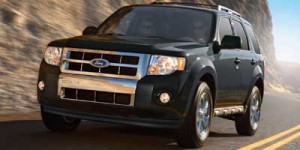 Escape but fuel economy up to 34 mpg is a reasonable expectation. Okay, so the styling no longer pops, especially now that the 2013 Escape is at dealerships, but if snapping up a fuel-efficient, capable and safe crossover is something you desire, a look at the 2012 Ford Escape Hybrid definitely makes sense (and dollars and cents).
2012 Mercedes-Benz R-Class – In the luxury family transportation category, the large crossover 2012 Mercedes-Benz R-Class might be a choice to consider. Not quite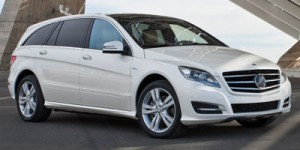 a minivan and not really an SUV, the R-Class never quite caught on with the U.S. market. That's all the more reason to check out this luxury vehicle – which is also disappearing from the U.S. market the end of this year (although it will continue to be sold in Canada and China, where customers still line up for it).
2012 Kia Sedona – Families can negotiate a pretty good deal on the last of the Kia Sedona minivans, at least, for now, as the 2012 model year will be the last in this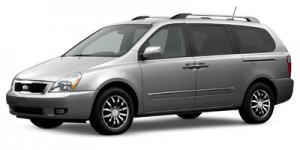 configuration and possibly nameplate. According to Kia, the Korean automaker intends to participate in the minivan market, but the 2012 Sedona marks the end of its current design. The reason for its demise is attributed to poor sales. But Kia hopes to change that with a new offering sometime in the next year or so. Stay tuned for more developments on that.  But in the meantime, see what you can negotiate on a 2012 Kia Sedona.
2012 Hyundai Veracruz – Need a seven-passenger crossover that can satisfy your requirements and still prove to be a bargain purchase? Check out the 2012 Hyundai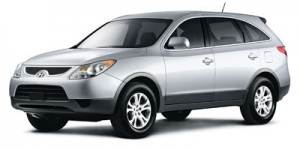 Veracruz before it's gone at the end of this model year. Maybe its styling doesn't exactly excite and cargo space is somewhat lacking, but the price may be the overriding factor weighing in your consideration of a bargain transportation choice.
2012 Mitsubishi Galant – You might not know that Mitsubishi sold a midsize sedan here in the U.S., and the lagging sales are proof of that. Still, the conservative-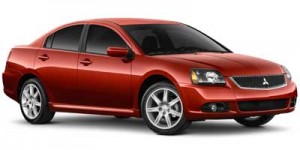 looking Galant may be just what you're looking for in the way of inexpensive, reliable transportation. That is, if you're not hung up on what the neighbors might think or media buzz that's all about the latest and greatest new models being introduced.
Search used cars for sale and find the best deals near you at iSeeCars.com.
To get a FREE iSeeCars VIN Report for a car, click here.