After a summer of depressing and often distressing world and national news, consumers looking for a reason to lift their spirits often turn to the comfortable and familiar – like the start of the auto show circuit. No longer limited to just what's debuting in the United States, today the world is the automobile stage. Case in point is the 2015 Frankfurt Motor Show. To get your motor running, here's a look at five hot concepts that premiered at this year's Frankfurt Motor Show.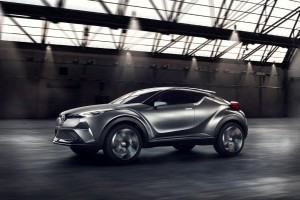 Toyota C-HR – Although this is not its first appearance (that was at the 2014 Paris Motor Show as a design study), the Toyota C-HR crossover concept that was unveiled at the 2015 Frankfurt Motor Show is, as Toyota's website promises, "updated with the intention of launching a mass-market version in the not-so-distant future." It doesn't get any clearer than that, so consumers looking for a stylish five-door compact crossover with the Toyota brand on it won't likely have long to wait. The crisp design is visually appealing and Toyota says it's working on an engine with a thermal efficiency of 40 percent-plus, and a hybrid system that's smaller and more lightweight for further fuel efficiency improvement. Here's our verdict: This is a hot compact crossover we'd be proud to park in our driveway.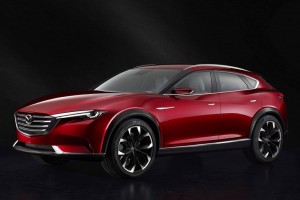 Mazda KOEURU – The word may look strange, but there's an elegance to it that makes you want to learn more. In Japanese, KOEURU means "exceed" or "go beyond," and that's just what this all-new concept crossover delivers. The five-passenger crossover boasts impressive aerodynamics, a series of active advance safety technologies (Mazda calls them i-ACTIVESENSE), and the brand's next-generation car connectivity system, Mazda Connect. If the KOEURU makes it to production, it promises to give drivers the same exhilarating driving that the Japanese brand is known for. Mazda says it will also be quieter, more relaxing and more refined than existing crossovers in the market. Our verdict: We like the styling, but the name definitely needs to be changed before it goes into production.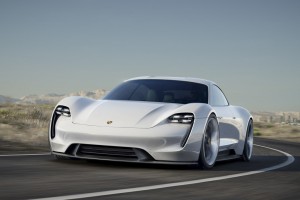 Porsche Mission E – It's actually a prototype and not a concept and the Porsche Mission E revealed in Frankfurt  is a four-door battery-driven sports car with strong hints of the iconic 911 – and it could be produced and on the streets in 2019. That's if all goes according to plan and Porsche makes the decision to go ahead with the car, its first all-electric model, say company executives. Besides its stunning good looks, what's so special about the Mission E? It can go up to 310 miles (500 kilometers) on a full charge, recharging to about 80 percent power takes as little as 15 minutes, carries a 600-horsepower 800-volt electric powertrain and accelerates to 62 mph in just 3.5 seconds. As Porsche's Chief Executive Matthias Müller said in an interview with the Wall Street Journal, "It had to feel like a 911." Jesse Toprak, an automotive industry analyst, said in a New York Times interview that the Mission E "will definitely be a shot across the bow at Tesla…" Our verdict: Can't wait for this super-slick electric 911-flavored Porsche. 
Mercedes-Benz Concept IAA – Calling it a design study, the folks at Mercedes-Benz have dubbed their Frankfurt-revealed four-door coupe the Concept IAA (which stands for Intelligent Aerodynamic Automobile). The BMW Blog calls the Concept IAA "possibly the strangest plug-in hybrid in Frankfurt." This sounds a bit harsh to us, so we'll just recount the facts. Powered by a 279-horsepower hybrid powertrain, a top speed of 155 mph, with a 0.19 drag co-efficient (lower than the Tesla Model S), the Concept IAA is also capable of transforming from a hybrid business sedan to a "slippery" as well as efficient EV. In essence, the IAA transforms itself by altering its basic shape as needed to improve the car's aerodynamics. This transformation occurs automatically at about 50 mph or with the press of a button. But the IAA has other surprises not readily apparent. Equipped with a number of sensors and modules for enabling autonomous driving and car-to-x communication, the IAA may very well be the Mercedes-Benz self-driving sedan of the future. Our verdict: We're not so sure about the shape-shifting part, but there's a lot to like in this concept that we'll be eager to see come to fruition.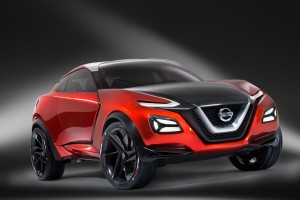 Nissan Gripz – Perhaps the most outrageous and instantly compelling concept unveiled at the 2015 Frankfurt Motor Show is the Nissan Gripz. The name alone is enough to give pause, as in, what in the world is a Gripz? Add to that the fact that Nissan designed this sporty crossover to appeal to younger buyers and to be a blend of the practicality of a crossover and a sports cars performance and excitement and Nissan has a clear auto show winner on its hands. As the brand exudes in press materials, the Gripz can handle everyday commute duties and easily slip into weekend adventure mode. Powered by the same efficient gasoline engine that provides power to the electric motor in the Nissan LEAF, the carbon-framed Gripz also features an EV technology-based series hybrid system Nissan calls "Pure Drive e-Power." As for how much influence the Gripz has on any future Nissan crossover, only time will tell. What we do know is that Nissan is eagerly sampling showgoers' reaction to the concept at Frankfurt. Our verdict: We'll wait and see, but the Gripz (crazy name, though) has all the elements to succeed.
Search used cars for sale and find the best deals near you at iSeeCars.com.
To get a FREE iSeeCars VIN Report for a car, click here.