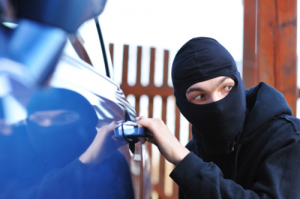 You don't really want to be among the statistics of those whose luxury vehicle got stolen – if, indeed, it is ever recovered. In a new study released by the National Insurance Crime Bureau (NICB), 5,570 luxury vehicles were reported stolen between January 1, 2010 and December 31, 2013. Five states accounted for the most stolen luxury vehicles.
California accounted for 1,390 luxury vehicle thefts, followed by Florida with 863, New Jersey with 570, New York at 462 and Texas with 338.
The NICB report only focuses on thefts of 2011, 2012 and 2013 vehicles during that period. There are three luxury categories: Compact (with 2,625 thefts), Midsize (2,245 thefts), and Premium (700 thefts).
Another concerning item gleaned from the report are the top 10 states for luxury vehicles never recovered. Here the listing includes all five of the top states for luxury vehicle theft overall, but with Florida overtaking California in this dubious statistic.
Florida – 218 unrecovered stolen luxury vehicles
California – 150
New Jersey – 147
New York – 132
Texas – 60
States 6-10 included: Georgia (32), Michigan (29), Pennsylvania (25), Maryland, North Carolina, and Illinois (19 each).
Download the complete NICB report here.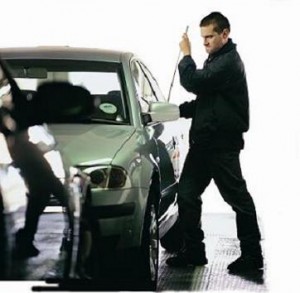 How to Combat Vehicle Theft
The NICB warns that vehicle theft, particularly with luxury vehicles, is big business. Sometimes vehicles are recovered, but with significant damage. Many, however, may be shipped overseas and sold on the black market, stripped at a chop shop by crooks that then sell the parts or install them on other vehicles, or resold to some unsuspecting consumer.
Stop this crime that victimizes everyone by reporting any information you have on vehicle theft activity to the police or NICB. Contact the NICB by calling them at 800-TEL-NICB (800-835-6422), text "FRAUD" and your vehicle theft tip to TIP411 (847411), or submit a form on www.nicb.org.
Search used cars for sale and find the best deals near you at iSeeCars.com.
To get a FREE iSeeCars VIN Report for a car, click here.