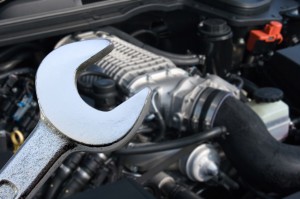 While hearing the words "car recall" might give you the shivers, anyone who owns and drives a motorized vehicle needs to be familiar with what recalls are and what to do about them.
Even so, there are a few things you might not know about auto recalls that you should. Here are five points to keep in mind the next time you hear about a car recall on the news or get a letter from the manufacturer that your vehicle is involved in a recall.
Recalls Aren't a Bad Thing
When you consider that vehicles are recalled to rectify or remedy a situation that could potentially be dangerous or life-threatening to you and your family members or others, it's actually a good thing that there are such things as automotive recalls. The federal government keeps a pretty close eye on automakers about the timing of when they file notice with the National Highway Traffic Safety Administration (NHTSA) about a recall, and fines are levied for dallying too long in ordering a recall for a problem or problems the automaker has known about for some time. The recent instances of General Motors recalls and prior ones from Toyota and Lexus and other automakers where stiff fines were levied for such tardiness are cases in point.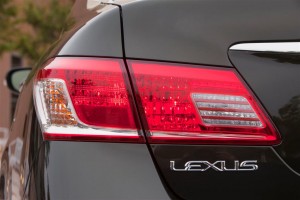 Bottom line: Instead of grimacing that your car is involved in a recall, be thankful that the situation is a known one and something is going to be done about it.
It Doesn't (Usually) Cost You to Get Your Car Fixed
In the recall notice that you get from the car manufacturer or the notice that's posted on the NHTSA site, the full particulars about the recall will be spelled out. In almost all instances, you won't be responsible for the cost of the repairs to your vehicle. That's taken care of by the car company. Granted, it's an inconvenience taking your car in and figuring out what you're going to drive in the meantime, but some automakers allow for a loaner or rental vehicle during repairs, depending on what make, model you own and other specifics of the recall itself.
Bottom line: It's free.
You Need to Get the Recall Handled – Sooner Than Later
Think you don't have the time in your schedule to go to the dealer and get your car fixed according to the remedy outlined in the recall notice? Think again. While not all recalls are safety-related and even some safety recalls are less serious than others, it's better to put this on your high-priority list and get it handled, pronto. The worst thing you can do is put it off and then something worse happens as a result of not having the problem fixed in a timely manner.
Bottom line: Get this handled.
Keep Your Documents Together
It is also important that you save copies of all documentation related to your recall so that you have a record of the vehicle being fixed. When you go to sell your vehicle, you can show prospective buyers that you've taken care of all recalls. Keep this documentation with records of regular service, another handy record that buyers will want to see. It shows them that you've taken care of your vehicle, and that may increase their interest in buying your car.
Bottom line: Be prepared. Keep good records.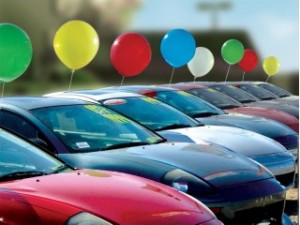 Don't Buy a Car That Has Outstanding Recalls
On the other hand, suppose you're in the market for a good used car and you find one that suits your needs, looks good, runs well, and is right for your budget. Don't buy it until you run a vehicle history report with the likes of Carfax or AutoCheck. The record you receive will show any outstanding recalls on the car you're considering buying, along with much other useful information such as any accidents, previous owners, title information, odometer readings, service and repair information, any structural or frame damage, lemon loss history and more.
Bottom line: Be a smart shopper. Do your homework.
Search used cars for sale and find the best deals near you at iSeeCars.com.
To get a FREE iSeeCars VIN Report for a car, click here.