If a new car is out of the question right now, considering that demand is high and inventory is low – meaning prices are climbing – maybe you're thinking that a good, reliable used car is a better choice. It could be, and, then again, it may not be.
Here are five used cars to avoid, courtesy of Forbes Magazine, using reliability and dependability data from Consumer Reports and initial and long-term quality data from J.D. Power and Associates.
While the original Forbes' list includes 10 used cars to avoid, we've singled out five in various categories: luxury, midsize family sedan, and crossover/SUV.
2008-2009 BMW X5 – Both Consumer Reports and J.D. Power and Associates cite problems with worse-than-average reliability for the 2008 and 2009 BMW X5 sporty large crossover. Maintenance costs are not only high, but having to deal with out-of-warranty bills for repair can tally up quickly. Other low marks are cited for the fuel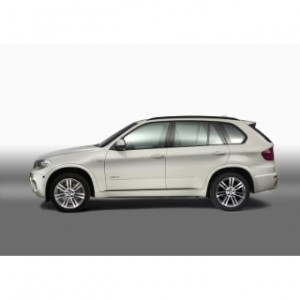 system, body hardware and power equipment, along with powertrain, initial quality, dependability and feature/accessory.
2009 Cadillac STS – Sandwiched mid-way between the sporty CTS and the larger DTS (since discontinued), the Cadillac STS midsize luxury sedan finally bowed out in 2010. But the 2009 Cadillac STS had problems noted by Consumer Reports and J.D. Power and Associates, specifically for electrical and braking systems, and low dependability and low initial quality ratings, respectively. In addition, the STS received only an "Acceptable" score from the Insurance Institute for Highway Safety (IIHS) and four-stars overall safety rating from the National Highway Traffic Safety Administration (NHTSA).
2008-2009 Chrysler Sebring/Dodge Avenger – Forbes calls the 2008 and 2009 model year Chrysler Sebring and its corporate twin the Dodge Avenger "underwhelming rental car fodder." Worse yet, they had low marks for both initial quality and performance. While the Sebring and Avenger were redesigned for the 2011 model year, if you're looking for an inexpensive midsize family sedan, it may be best to steer clear of the 2008-2009 Chrysler Sebring and Dodge Avenger – especially those powered by a 2.4-liter, four-cylinder engine coupled with four-speed automatic transmission. A better choice would be the V-6, if you're really set on one of these models.
2008-2009 Jeep Wrangler/Wrangler Unlimited – In the market for a rugged off-road vehicle and have a hankering for the legendary Jeep Wrangler? True, the iconic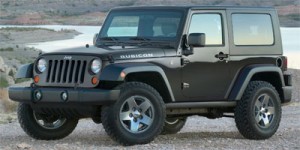 Wrangler has no equal when it comes to off-road capabilities, but the two-door versions for 2008 and 2009 have low marks across the board for reliability from J.D. Power and Associates and the four-door models get the same low marks from  Consumer Reports. Not only that, but used-car buyers looking at the Jeep Wrangler need to be on the lookout for excessive wear and tear or abuse. That's because, according to statistics, as much as 60 percent of Wranglers are driven off road. If you're really serious about getting a Wrangler from 2008-2009, be sure to have it thoroughly checked out by a certified mechanic before you buy.
2009 Lincoln MKS – Ford introduced the Lincoln MKS in 2009 as the upscale version of the Ford Taurus full-size sedan. The 2009 Lincoln MKS was rated low in initial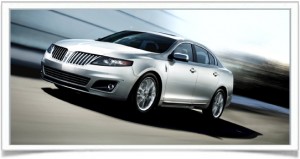 quality and long-term durability from J.D. Power and Associates and dinged by Consumer Reports as having below-average reliability. Most of the MKS models in 2009 were powered by a 5.7-liter engine offering average performance and comfort – not nearly up to standards of a luxury full-size sedan. As Forbes notes, the EcoBoost turbocharged V-6 engine was a late and limited addition to the '09 MKS, so not many are available in used car lots.
Search used cars for sale and find the best deals near you at iSeeCars.com.
To get a FREE iSeeCars VIN Report for a car, click here.