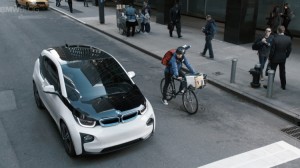 From snowy getaway machine to high-tech capability in a luxury sports sedan to, well, take a peek at these Super Bowl car commercials to watch out for this weekend during Super Bowl XLIX. The numbers are down, though. At this point, only a half-dozen are confirmed, down from 11 last year.
While you sit back this Sunday to enjoy the game, think about the average of $4.5 million each 30-second and $9 million each 60-second Super Bowl ad costs. That should make the cost of your Doritos, pizza and beer seem cheap by comparison.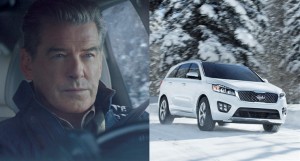 Pierce Brosnan and 2016 Kia Sorento – Suave, sophisticated and oh-so debonair Pierce Brosnan deftly handles the wheel of the equally-capable all-new 2016 Kia Sorento crossover SUV in a 60-second Super Bowl spot entitled "Perfect Getaway." The ad, debuting in the third quarter of the game, features Brosnan listening to a pitch from a Hollywood agent as he charges up a mountain road. Will danger be at every turn? The Sorento will perform better than expected, touts the ad. Brosnan certainly is cool, calm and collected.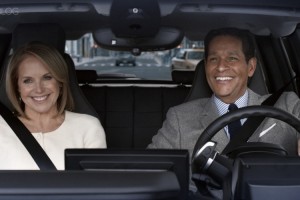 Katie Couric and Bryant Gumbel – BMW i3 – Entitled "Newfangled Idea," BMW's first Super Bowl spot in four years features a 1991 clip of Katie Couric and Bryant Gumbel wondering what the heck the Internet was, and then fast-forward to today where a somewhat more mature Couric and Gumbel drive in some unnamed city and spy a BMW i3. This prompts silly comments from the pair that vaguely echo their decades-earlier thoughts about the newfangled contraption, the Internet. Will this commercial change the way electric vehicles (BMW has the i8 as well) be perceived. At least it's an entertaining look.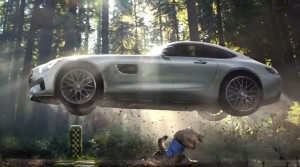 2016 Mercedes-AMG GT S – "Fable" depicts the age-old fairy tale race between the tortoise and the hare, with an updated twist: the appearance of the all-new 2016 Mercedes-AMG GT S 503-horsepower performance sports sedan and a tagline, "It's no fairy tale." It promises to be a thrilling, action-packed ride.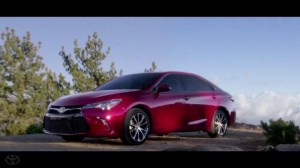 Toyota Camry – It's the family-oriented Toyota Camry that gets the nod for Toyota's Super Bowl ad. The 60-second pre-game spot features Paralympic athlete Amy Purdy and dads have a 60-second one during the second quarter. The series campaign is entitled "One Bold Choice Leads to Another."
Lexus NX – In only its second Super Bowl commercial ever, Lexus touts its all-new NX crossover. Its tagline is the simple: "Be seen, be heard, make some noise."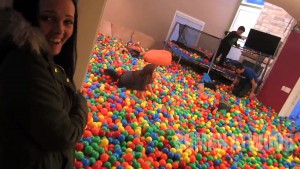 Nissan – It's too soon to tell, but rumor has it that the 60-second spot during the Super Bowl will pay homage to dads everywhere. Whether or not Nissan's new GT-R LM NISMO will be featured in any way, shape or form has yet to be determined. We certainly hope it does, as the car's redesign purportedly represents the brand's transformation since the 1990s.
Ah, it's an interesting lot, isn't it? We'll be glued to the screen this Sunday, and not just for the game.
Search used cars for sale and find the best deals near you at iSeeCars.com.
To get a FREE iSeeCars VIN Report for a car, click here.