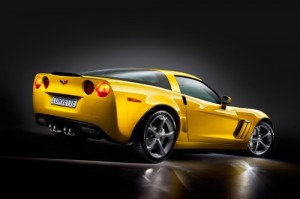 Whether you're a fan of the bow-tie division or not, Chevrolet has always been known for designing, engineering and building a full range of vehicles geared toward consumer wants and needs. They are, for the most part, affordable, unique, technologically advanced, fuel efficient, stylish and safe vehicles.
With every vehicle classification covered, from subcompact to full-size pickup, there's so much to choose from that it was difficult to narrow in on the best used Chevrolet models, but, here goes:
2006-2011 Chevrolet Corvette – Even if you never dream of doing a top speed of 190 mph, you have to admit the knowledge that the Chevrolet Corvette is capable of going this fast is enticing. Zero to 60 in less than 4.5 seconds is another come-hither gesture to many consumers looking for a quickly-accelerating sportscar. The Chevrolet Corvette is not only an American icon, it's a relatively affordable supercar that's made in America – always has been, always will be (as long as Chevy continues to make Corvettes). Choices include the debut of the Z06 Corvette in 2006, the blisteringly awesome ZR1 in 2009 and base Corvettes that are anything but ordinary. Used Chevy Corvette prices from 2006-2011 range from about $25,985 to $50,999.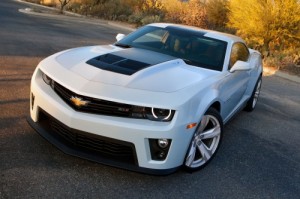 2010-2012 Chevrolet Camaro – Returning in 2010 after being missing in action for seven years, the Chevrolet Camaro was initially offered as a coupe only. In 2011, the convertible was added, followed by the ZL1 Camaro in 2012. Whether you choose the V6 or one of the tire-shredding V8 engines, you'll never be accused of being slow in a Chevy Camaro. It's the original muscle car that, along with the Ford Mustang, has decades of aficionados. Check out pricing from the vicinity of $18,559 to around $32,000.
2007-2010 Chevrolet Tahoe – For towing and carrying cargo and up to nine passengers, the Chevrolet Tahoe large SUV can't be beat. Stalwart, strong performance, comfortable ride and attractive styling are a few of the Tahoe's strong points. Fuel economy is decent, given its size and capabilities for hauling and towing a large boat or trailer. Top trim levels sport the most luxurious appearance, especially since the 2007 complete redesign. Available in LS, LT and LTZ, a properly-equipped four-wheel drive Tahoe can tow up to 8,200 pounds.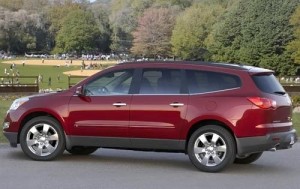 2009-2012 Chevrolet Traverse –  A full-size crossover SUV, the three-row, eight-passenger Chevrolet Traverse is an excellent family vehicle that first debuted in 2009. It's roomy, rides well, has lots of cargo space, is handsomely equipped, has excellent safety scores and is good on fuel economy. Trims include LS, LT and LTZ. Look for pricing ranging from $17,997 to around $38,000.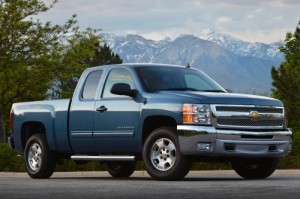 2007-2012 Chevrolet Silverado 1500 – With three body styles (regular, extended and drew cab), and trim levels ranging from Work Truck to plush LTZ, the half-ton Chevrolet Silverado pickup truck can be all things to many people. A variety of towing packages, the Z71 Off-Road Package and navigation system are notable options. A refined, quiet ride, comfortable cabin are pluses. Properly equipped Silverado 1500s can tow up to 10,700 pounds. Pricing ranges from about $14,995 to the vicinity of $35,000.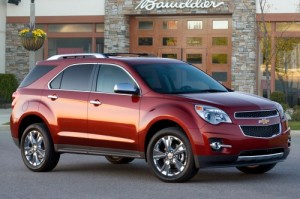 2010-2012 Chevrolet Equinox – On the larger side of the small crossover SUVs, the Chevrolet Equinox is well-equipped to handle medium-sized families and their needs, or singles who like extra space and passenger capability. Composed ride, comfortable cabin, stylish cabin and sliding rear seat are pluses. Cargo capacity is a bit less than some rivals, but rear-seat legroom is greater, which is good for anyone spending time back there. Pricing is from around $15,995 to the area of $28,988.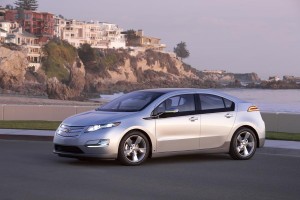 2011 Chevrolet Volt – Marketed as Chevrolet's "extended range" midsize electric vehicle, the 2011 Chevrolet Volt, in its debut year, offers frugal fuel economy, top ratings for reliability and a reasonable resale value. The Volt can go from 25-50 miles on pure electricity before a small gasoline engine kicks in to run a generator that powers the electric motor. All-told, the Chevy Volt has a range of about 300 miles and is a good consideration for a used Chevrolet with a greener state in mind. Pricing for a used 2011 Chevrolet Volt averages about $21,400.
Search used cars for sale and find the best deals near you at iSeeCars.com.
To get a FREE iSeeCars VIN Report for a car, click here.