No consumer wants a car that's associated with deaths due to faulty design, engineering, poor handling or reliability. Yet there are a handful of vehicles that have gained the dubious distinction of "death trap" over the years. Here we take a look at some cars that have a death trap reputation. Steer clear of them at all costs. No matter how cheaply they may be offered, they're not worth jeopardizing your life.
Ford Pinto – Built from 1971-1980, the Ford Pinto subcompact car sold over three million units over its 10-year production run. Competitors included the AMC Gremlin and the Chevrolet Vega. But rupturing gas tanks during rear-end collisions led to the Pinto's demise. This occurred after a 1977 expose in Mother Earth that resulted in a public outcry in 1978. As a result of investigations by the National Highway Traffic Safety Administration (NHTSA), the Dearborn, Michigan automaker recalled 1.5 million Ford Pintos (and 30,000 Mercury Bobcat sedans and hatchbacks), but Mother Earth estimated as many as 900 people died due to the Pinto's faulty fuel system.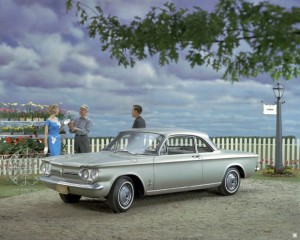 Chevrolet Corvair – Competing with cars such as the Volkswagen Beetle, Plymouth Valiant, Studebaker Lark, Rambler American and Ford Falcon, the Chevrolet Corvair compact car was a mass-produced vehicle featuring a rear-mounted air-cooled engine. Models included a coupe, sedan, convertible, wagon as well as passenger and commercial van and pickup truck variants. The Corvair's seal of death began with automotive activist Ralph Nader's 1965 book, Unsafe at any Speed: The Designed-in Dangers of the American Automobile," which detailed the dangerous design flaws in swing-axle suspension design of the 1960-1964 Chevrolet Corvair in Chapter 1. Although Chevrolet did eventually correct the faults, sales plummeted, never to recover. The Corvair disappeared from the market halfway through the 1969 model year.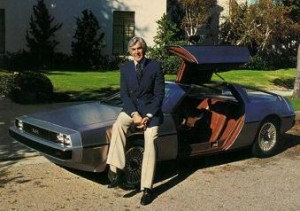 DeLorean DMC-12 – A former Chevrolet general manager, John Z. DeLorean, upon leaving General Motors, started his own car company in 1973, the DeLorean Motor Company, and DeLorean designed and built what was supposed to be a safe sports car.
Fans of the 1985 film Back to the Future may recall the DeLorean DMC-12 in a starring role. But the DeLorean DMC-12 was anything but a safe sports car. The stainless steel body panels mounted to a fiberglass frame didn't fare well in crash tests – the car was crushed like a tin can at 50 mph. In addition, the gull-wing doors prevented occupant escape in the event of rollovers.
The automotive landscape is littered with failed models, those that died due to faulty design and engineering as well as dwindling sales. But when it comes to cars that earned their ill-starred fate as death traps, the lessons learned should serve automakers and consumers well. Safety should never be compromised.
Search used cars for sale and find the best deals near you at iSeeCars.com.
To get a FREE iSeeCars VIN Report for a car, click here.