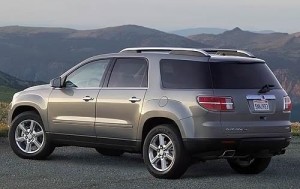 Shopping for a reliable used car that's a good deal can be a time-consuming process. Add to it the concern that you want to avoid getting a lemon and it pays to be a little forewarned. Fortunately, trustworthy publications such as Consumer Reports annually put out a list of the best and worst used cars. There are other sources that describe vehicles that are less than desirable when purchased used.
Here we list some used 2009 vehicles to avoid. As the saying goes, "Buyer beware."
2009 Saturn Outlook – A full-size crossover SUV strongly related to the Buick Enclave, GMC Acadia and Chevrolet Traverse until the demise of Saturn, the 2009 Saturn Outlook offered families roomy and comfortable transportation for up to eight passengers. The Outlook also offered more than 100 cubic feet of cargo storage space. Complaints at the time included small dashboard buttons that were decidedly un-user-friendly and a transmission that could be slow to downshift. Consumer Reports found the Outlook with worse than average reliability, and it's chiefly for this reason that you should avoid the 2009 Saturn Outlook. On the other hand, you might really find a great deal on one…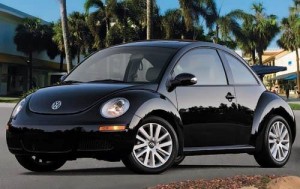 2009 Volkswagen New Beetle – The Volkswagen New Beetle graced the market from 1998 to 2010. In reviews, the New Beetle was criticized for its uncomfortable back seat, tight trunk space in the hatchback – and even more so in the convertible. Stale design and so-so crash test results were other negatives. If retro looks are your thing and you just want to tool around town with only a single passenger, and don't mind the worse-than-average reliability, then a 2009 Volkswagen New Beetle may just be your small car choice.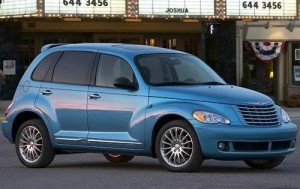 2009 Chrysler PT Cruiser – In a way, you might say it's heyday passed, although the Chrysler PT Cruiser definitely did have a time in the sun. Discontinued after the 2010 model year, the PT Cruiser was bypassed by other, more stylish makes and models that better piqued consumer interest. The four-door wagon did offer good seating space and headroom, although shorter driers may find seating awkward and a maximum of 76 cubic feet of cargo space. Acceleration was adequate, but fuel economy poor.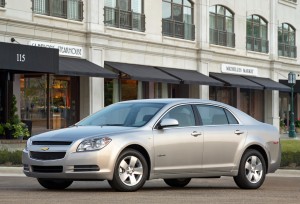 2009 Chevrolet Malibu Hybrid – If a hybrid car is what you're searching for, better steer clear of the 2009 (or 2010) Chevrolet Malibu Hybrid, a car most auto critics say offered only marginally better fuel economy than the regular gasoline hybrid. For 2009, the Malibu Hybrid was mostly a fleet car, so they may still be around on used-car lots. There were a few yellow taxis that were Malibu Hybrids, too. Another complaint was the unpleasant shudder in the drivetrain as the electric motor shifted from providing torque to regenerative braking. You can do better with other used vehicles.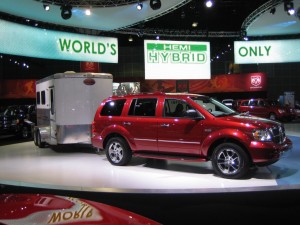 2009 Dodge Durango Hybrid, 2009 Chrysler Aspen Hybrid – Fewer than 1,000 of the hybrid SUVs offering a Hemi engine were ever built. The 2009 Dodge Durango Hybrid and its upmarket twin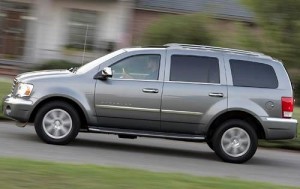 Chrysler Aspen Hybrid were a novel idea that didn't make it. The 345-horsepower 5.7-liter Hemi V8 paired with the hybrid system did achieve a decent 21 mpg combined fuel economy – much better than the non-hybrid Hemi version's 15 mpg, but this pre-bankruptcy hybrid pair are still two 2009 vehicles to steer clear of.
2009 Saturn Vue Hybrid – Just because the brand is now defunct, we're not picking on Saturn. Really, we're not. But another Saturn model is on the hands-off list for a few reasons. The Saturn Vue Hybrid – called the Saturn Vue Green Line compact crossover originally, and then the 2008-2009 Vue Hybrid – sold less than 10,000 over three model years. Why so few sales? Unpleasant driving characteristics, gas mileage ratings not much better than non-hybrid versions and a recalled high-voltage battery pack sealed the death knell for the 2009 Saturn Vue Hybrid.
Search used cars for sale and find the best deals near you at iSeeCars.com.
To get a FREE iSeeCars VIN Report for a car, click here.