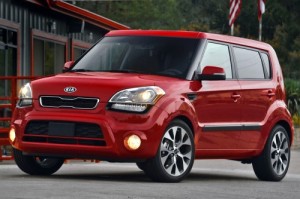 Shopping for a good used car and Kia is in your consideration set? While buying a brand-new Kia may not be financially sound, there are many great bargains available in used Kia models to choose from.
Here we take a look at eight of the best used Kia models out there. After reviewing what's available, you decide – then go test drive one and make your best deal.
2010-2013 Kia Soul – If you're in the market for an affordable small car with unique personality and style that's also easy to park, fun to drive and offers abundant passenger and cargo space, you have to check out the Kia Soul. In its last year before a full redesign (for 2014), the 2013 Soul offers late-model value with plenty of features. Also check out the 2010-2012 versions for even more value. Prices range from around $7,495 to $18,995.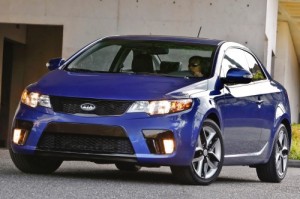 2011-2013 Kia Forte – Available in sedan, coupe (called Koup) and hatchback models, the 2011-2013 Kia Forte offers versatile, practical transportation for the budget-minded consumer. The Forte makes a good commuter car or as a second or third household vehicle. The Forte's many standard features and outstanding warranty coverage are other stellar attributes. Forte sedan prices range from $8,995 to around $16,993. Koup prices are from $11,590 to around $21,998.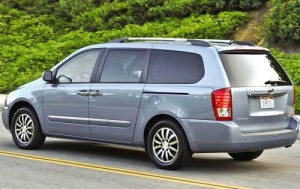 2010-2012 Kia Sedona – With no model for 2013 and an all-new 2014 redesign, the best bargains for used Kia Sedona minivans are from the 2010 through 2012 model years. The Sedona, while not the most stylish vehicle, does provide good handling and a powerful standard V6 engine. Interior materials, however, could be a little better. First and second-row seats are comfortable enough for adults on long trips, but the third row is best suited for children. No Honda Odyssey or Toyota Sienna or Chrysler Town & Country, the Kia Sedona is affordable with prices ranging from $9,900 to around $20,000.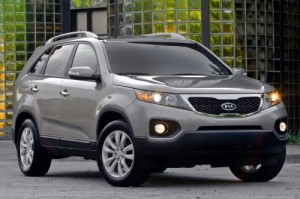 2011-2013 Kia Sorento – With its well-made and well-equipped interior, the Kia Sorento is a good compromise for those looking for performance and quality – although it may not be roomy or powerful enough for all consumers. The second row may be a bit too cramped for some, but the fuel economy is fantastic. Secure handling and lots of standard and available technology are other Sorento pluses. Look for prices ranging from $10,900 to around $23,477.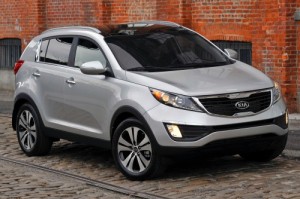 2011-2013 Kia Sportage – Excellent build quality, generous standard and available features list, improved performance, car-like handling, strong safety scores and excellent warranty make the 2011-2013 Kia Sportage compact crossover SUV a real bargain for savvy shoppers. Prices range from $11.750 to around $24,790.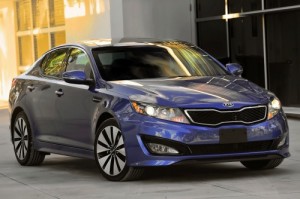 2011-2013 Kia Optima – Introduced for 2011, the Kia Optima is a stylish, well-built and handsome midsize sedan. Strong engine choices, long list of standard and available features, good acceleration, comfortable cabin, good fuel economy and top safety scores, along with an incredibly impressive warranty, are other pluses. As for prices, they range from about $14,000 to $25,555.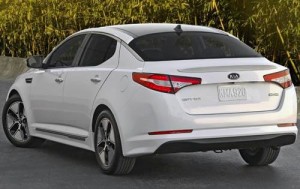 2011-2013 Kia Optima Hybrid – With its handsome, high-quality interior, the 2011-2013 Kia Optima Hybrid may be a good choice for consumers looking for a green alternative. There are, however, other used hybrids in the market offering better fuel economy. Still, the Kia Optima Hybrid offers good ride and handling balance, many features, top safety scores, and lengthy warranty. Prices range from about $14,838 to the vicinity of $20,995.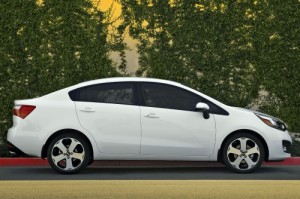 2012-2013 Kia Rio – Completely redesigned for the 2012 model year, the smallest and least-expensive Kia model, the Rio subcompact, available as a four-door sedan and four-door hatchback, makes a compelling choice for consumers looking for an affordable, practical and reliable small car. It's roomier and more stylish than the previous model and more fuel efficient as well. Look for prices ranging from $10,991 to $16,988 (sedan) and hatchback prices generally a couple hundred dollars more, depending on trim.
Search used cars for sale and find the best deals near you at iSeeCars.com.
To get a FREE iSeeCars VIN Report for a car, click here.