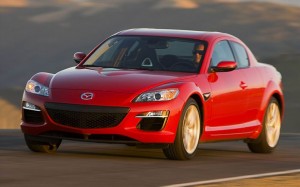 Let's be clear about one thing. When considering any used car to avoid, perception is in the eye of the beholder. So, take this list with a grain of salt. It isn't that any of the eight used 2011 cars to avoid mentioned here are bad cars, but they do have some negatives going for them. If you can live with them, you may find a good buy. If not, better to pass them by.
Some of these cars were panned by Consumer Reports as Worst Cars to Buy, while others made the Intellichoice list of cars to steer clear of.
2011 Mazda RX8 – While it looks hot, and goes like a jack rabbit, the 2011 Mazda RX8 will set you back in terms of depreciation, high cost of repairs, poor fuel economy and high insurance costs. According to several sources, fixing the 2011 Mazda RX8 will result in a serious dent in the wallet. Unless you have the Midas touch or bags of gold, maybe another sporty car is a better choice.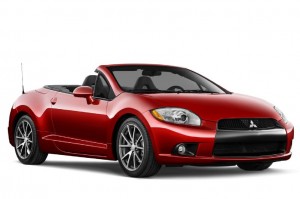 2011 Mitsubishi Eclipse Spyder – First of all, they don't make them anymore. Second, it's a money pit with heavy depreciation over time. Another hit is what you'll take trying to insure the car, a necessary expense, to be sure, but one you can avoid simply by looking past the 2011 Mitsubishi Eclipse Spyder. Fuel costs are the final deterrent, as the fast coupe sucks fuel faster than you'd probably like.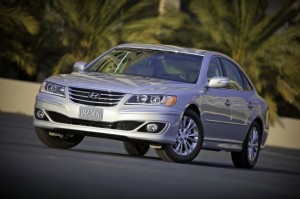 2011 Hyundai Azera – For a large sedan, there's plenty of room inside, but that's not what's not to like about the 2011 Hyundai Azera. It costs more to fill up the tank and depreciation is high. One redeeming feature is the 10-year, 100,000-mile Hyundai warranty, that is, if you intend to hold onto the car that long.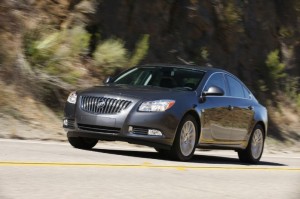 2011 Buick Regal – Here's another car that has not-so-great depreciation. In addition, fuel costs tend to be high. Why buy a three-year-old Buick Regal when you can get a brand-new 2014 model? Of course, if your little old neighbor lady has one and she has just 5,000 miles on the odometer and will sell it to you for a song, maybe it is a good deal after all.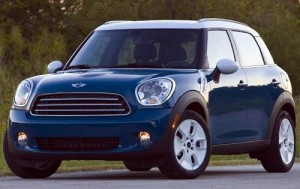 2011 Mini Cooper Countryman – Bigger than a Mini and smaller (by far) than an SUV, the 2011 Mini Cooper Countryman is basically a Mini wagon. An all-new model for 2011, the Mini will have its fan base, no matter what. But for anyone needing more than a Mini's room for people and cargo (the Mini Cooper Countryman only seats four), it's probably best to steer clear of this Mini. Handling is less than optimal, there's excessive road noise and Mini models are pricey – even used. Consumer Reports put the Mini Cooper Countryman on its list of Worst Used Cars.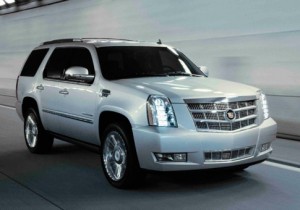 2011 Cadillac Escalade – Yes, the 2011 Cadillac Escalade is luxurious and, yes, it can seat plenty of people in style. But the base model of Cadillac's large luxury SUV makes three of Consumer Reports bad-actor lists: Worst Value, Highest Cost of Ownership and Worst Safety Performance.
2011 Dodge Nitro – Sorry, this is not a very desirable SUV, despite the catchy (sort of) name and coming from Dodge, generally speaking, a performance-oriented brand. Subpar gas mileage, so-so
acceleration, unimpressive interior, imprecise steering and, to make matters worse, appearing on four of Consumer Reports lists: Worst Fuel Economy, Least Reliable, Worst Cars and Worst Value.
2011 Chevrolet Aveo – Here's another car that's thankfully been discontinued, replaced by the much better (in every respect)
Chevrolet Sonic. Weak engine, so-so crash test scores, sluggish performance, bland styling and Spartan interior are just some of the negatives. Headroom and visibility are good, as is gas mileage. Price was always inexpensive, and used ones could be snapped up fairly cheap. But is a 2011 Chevrolet Aveo really worth it when you can find a 2011 Ford Fiesta or Honda Fit so much more satisfying?
Search used cars for sale and find the best deals near you at iSeeCars.com.
To get a FREE iSeeCars VIN Report for a car, click here.