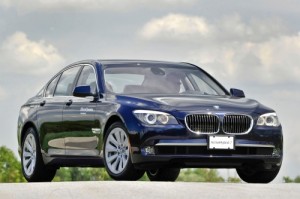 When searching for a good used car, there are certain models that may seem like an excellent price, appear to be in good shape, and aren't all that old. Case in point concerns 2012 model cars. But all 2012 used cars, even the best-maintained of them, are not equal. Some have a spotty reliability record, low consumer appeal, so-so gas mileage, cramped interior or other issues that make them lean more to the steer-clear-of-list.
With this in mind, here are eight used 2012 cars to avoid, listed here in alphabetical order. Hey, don't hate us. We're just reporting. You decide.
2012 BMW ActiveHybrid 7 – With its unwieldy name, gas mileage considered marginal and handling that could charitably be described as unremarkable (some reviewers said "lumpy"), the 2012 BMW ActiveHybrid 7 certainly strayed far from being one of the German automaker's "ultimate driving machine" cars. Gas mileage for the hybrid wasn't any better than the conventional 740Li model of the same year at 20 mpg combined, although the ActiveHybrid 7 was more powerful – boasting 0-to-60-mph time in just 4.7 seconds. The car was big and expensive brand-new, starting at around $97,000. If such a car appeals, go for the 2013 model, which BMW updated with a new powertrain and better handling.
2012 Dodge Grand Caravan – The popular and versatile family hauler 2012 Dodge Grand Caravan may not be as good of a bargain as consumers may be looking for. Granted, the price may be right, but the Grand Caravan had earned the dubious distinction of the most problematic of minivans, according to annual reliability surveys by Consumer Reports. Some of its myriad problems included loose interior trim, power-equipment and sliding door troubles, squeaks and rattles and "unimpressive" gas mileage (of 17 mpg overall) and "sloppy" at-the-limit handling.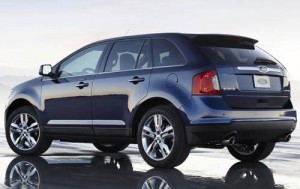 2012 Ford Edge – The stylish Ford Edge crossover lures consumers with its eye-catching looks, affordability, versatility and good gas mileage. For the most part, it delivers. But the folks at Consumer Reports, in testing the V6 all-wheel drive version, found noticeably disagreeable "jittery ride, pronounced road noise, and distracting controls… with the complicated and unintuitive MyFord Touch infotainment system." The publication's annual subscriber survey revealed that the Edge had a "much-worse-than-average reliability."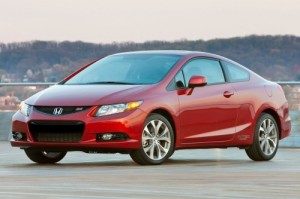 2012 Honda Civic – Many in the automotive press panned the 2012 redesign of the Honda Civic compact car. This was unexpected from Honda, which traditionally produced Civics that were in high demand by consumers looking for an affordable, fuel-efficient small car. Editors at Consumer Reports singled out the 2012 Honda Civic as delivering a "choppy ride, noisy cabin, vague steering, and mediocre interior quality."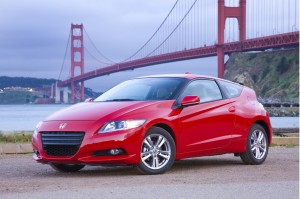 2012 Honda CR-Z – It seemed like a good idea when Honda came out with the two-seat hybrid car, but reviews (and consumer opinion) on the 2012 Honda CR-Z were pretty divided. True, it could be a fun-to-drive small car, but it was heavy (the hybrid system plus an added 700 pounds to comply with crash safety standards) and neither sporty nor fast. Gas mileage was 37 mpg combined with the continuously variable transmission (CVT) and 34 mpg with the six-speed manual. The latter is not much better than four-door compact sedans that carried more cargo and people then the CR-Z.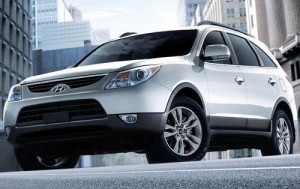 2012 Hyundai Veracruz – The seven-seat crossover was produced from 2007 through 2012, but Hyundai never sold many of the Veracruz and it came up short in several areas, relative to the competition. The biggest was in interior space, while the next miss was in design. The Hyundai Veracruz, while capable, well-built, quiet on the road, and good crash test scores, total interior space and a not-too-friendly third-row were a turnoff to many buyers. Still, a well-maintained 2012 Hyundai Veracruz might be a bargain pricewise, if you don't need a lot of room or to have adults sit in the third row.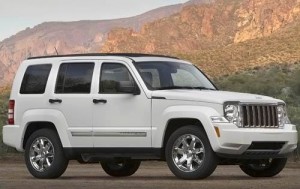 2012 Jeep Liberty – Many consumers may be drawn to the 2012 Jeep Liberty on used car lots for its rugged SUV appeal and off-road ability. As for on-pavement driving, however, the ride is considered choppy and the handling clumsy. The interior is "cramped and cheap feeling," the engine "noisy and thirsty," and the Liberty received some of the lowest road test scores of vehicles Consumer Reports tested. As the Liberty was discontinued after the 2012 model year, this last-of-its-kind SUV may not be the best used car choice.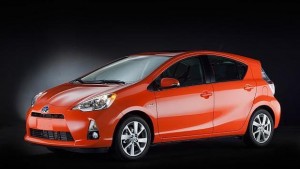 2012 Toyota Prius C – Wanting to expand the Prius family line to appeal to more American consumers, Toyota added a subcompact version to the familiar Prius hatchback, the Prius C. While it does get 37 mpg city/43 mpg highway fuel economy (1 mpg shy of the larger Prius hatchback), there are other concerns that make this subcompact a not-so-good choice. Consumer Reports cites a "stiff ride, noisy cabin, slow acceleration, and cheap-looking interior trim."
Search used cars for sale and find the best deals near you at iSeeCars.com.
To get a FREE iSeeCars VIN Report for a car, click here.