Here's a fun exercise: make a prediction about which new cars will one day be collector cars. While we're not possessed of a crystal ball or graced with being able to see into the future, based on certain factors such as limited production, drop-dead styling, incredible performance and intrinsic appeal we will hazard a guess that these nine modern cars will eventually be collectibles. See if you agree.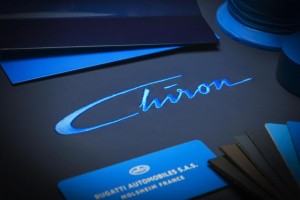 Bugatti Chiron – Due to be unveiled at the 2016 Geneva Motor Show, the Bugatti Chiron is already guaranteed to become a collectible car. Without a glimpse at the actual car, let alone a chance to test drive it, more than 100 people have signed up for the Chiron, according to Bugatti. This latest offering from Bugatti, coming after the recently discontinued Veyron, promises to be more of everything: more powerful, faster, more luxurious and most exclusive production super sports car in the world. The name comes from the legendary race car driver Louis Chiron, who raced for Bugatti in the 1920s and 30s. The Chiron will reportedly have 1,500 horsepower and a top speed of 285 mph. As for the price tag, that's estimated to be upwards of $2 million.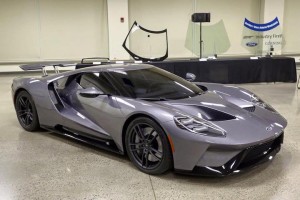 2017 Ford GT – Wowing show-goers at the 2015 North American International Auto Show, the Ford GT concept vehicle provided a glimpse at the production version set to bow in the summer of 2016 – and the official vehicle to be showcased at the 2016 North American International Auto Show. Just looking at the concept version, the 2017 Ford GT is not only flat-out gorgeous; it promises to be an instant collector car. The hand-built, ultra-high performance supercar is expected to cost in the vicinity of $400,000. The Dearborn, Michigan automaker worked with Corning to develop a special type of glass, called Gorilla Glass, to make the GT as light, nimble and fast as possible.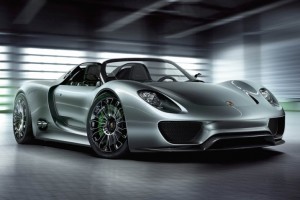 2015 Porsche 918 Spyder Plug-in Hybrid – With a combined 887 horsepower from front and rear electric motors and 4.6-liter V8 engine, the 2015 Porsche 918 Spyder two-seat luxury sports car (with a two-piece removable roof) proves that super-performance and environmentally friendly attributes can coexist in the same vehicle. That the initial price of $845,000 can quickly veer into the stratosphere of $929,000 with the optional Weissach package of lightweight components, coupled with the fact that Porsche only built 918 of these Spyders means – you guessed it – collector-car status.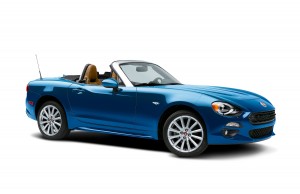 2017 Fiat 124 Spider – Come the summer of 2016, the U.S. will see the return of an iconic Italian roadster – the 2017 Fiat 124 Spider. This all-new Spider will be powered by a 160-horsepower Fiat Multiair 1.4-liter turbocharged engine that produces 184 pound-feet of torque. Adding to its collector-car appeal is the fact that Fiat will offer the first 124 customers who buy a 2017 Fiat 124 Spider a limited edition numbered Prima Edizione.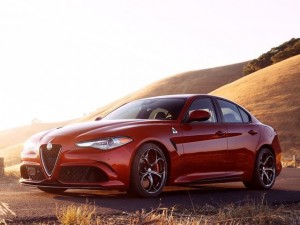 Alfa Romeo Giulia Quadrifoglio (QV) – By all accounts, the all-new Alfa Romeo Giulia Quadrifoglio (QV) coming in the summer of 2016 is a high-performance luxury sedan that's guaranteed to turn up the heat on the likes of the BMW M3. Under the hood, the Giulia QV boasts a 530-horsepower twin-turbo 3.0-liter V6 that's tuned by Ferrari. With a 50/50 weight distribution, power is sent to the wheels via a six-speed manual transmission. Expect 0-60 mph times in a mere 3.9 seconds. The QV is expected to start at a price around $70,000. That's for the top-of-the-line Giulia. Call this an instant collector car.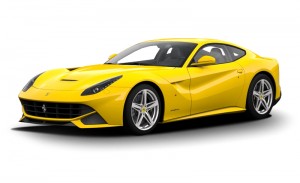 2015 Ferrari F12 Berlinetta – It's fast, with a 740-horsepower and 508 pound-feet of torque from its naturally-aspirated 6.3-liter V12 engine. Weighing just 3,300 pounds, the 2015 Ferrari F12 Berlinetta goes 0-60 mph in 3.1 seconds and tops out at a speed of 211 mph. The base price is $319,000, although adding in options can make the out-the-door price total $440,638 or so. This elegant supercar is every bit a Ferrari, right down to the incredibly exhilarating driving experience.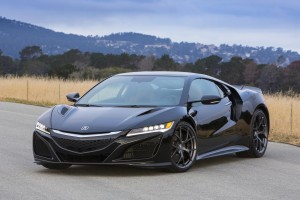 2016 Acura NSX – Beautifully styled, with hybrid power and all-wheel drive, the 2016 Acura NSX supercar is not only highly anticipated, but it's the production version of the 2013 concept that toured the nation's auto shows. The 2016 Acura NSX bows some 25 years after the first NSX. The new NSX sports a twin-turbocharged 3.5-liter V6 engine with three electric motors matched with a nine-speed dual-clutch transmission and a combined 573 horsepower. Pricing is expected to begin around $150,000.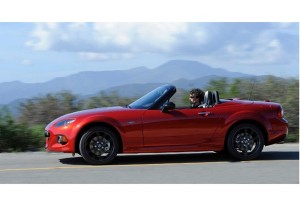 2015 Mazda MX-5 Miata 25th Anniversary Edition – Gone in 10 minutes, the quick sellout of the 100 2015 Mazda MX-5 Miata 25th Anniversary Edition marked one of the quickest ascents to future collector car status we can think of. The 100 limited-edition models were reserved using an exclusive online pre-order program. The top-of-the-line edition, which started at a price of $33,000 ($33,450 with automatic transmission), only comes in Soul Red Metallic exterior paint with Brilliant Black trim. There are no additional packages and each anniversary model comes with a power-retractable hardtop.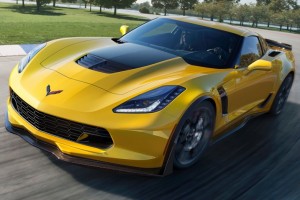 2015 Chevrolet Corvette Z06 – If you want real bang for your performance car buck, look no further than the 2015 Chevrolet Corvette Z06. The all-new 650-horsepower (and 650 pound-feet of torque) supercharged Z06, which carried a $78,995 starting price, achieves 0-60 mph in 3 seconds, and quarter-mile in 11 seconds, according to Chevrolet. As for value for performance, there are only a handful of exotic supercars that can equal the thrill you get in the Chevy Corvette Z06.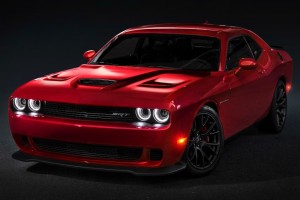 2015 Dodge Challenger Hellcat – Limited production of the 707 horsepower 6.2-liter supercharged V8 2015 Dodge Challenger Hellcat is almost enough to save the high-performance car a spot on the collector car list. But driving the Hellcat proves even more satisfying than the numbers suggest. Granted, it's not very politically correct – not in the age of environmentally friendly and hybrid-gone-crazy cars – but who cares? If you can afford one of these rare cars, you'll know you've got something special in years to come.
Search used cars for sale and find the best deals near you at iSeeCars.com.
To get a FREE iSeeCars VIN Report for a car, click here.