This Valentine's Day, instead of presenting your special someone with a boring box of chocolates or a floral bouquet that quickly wilts, why not do something really special and hone in on one of his or her interests? If your sweetie is a car lover, here are nine suggestions for a truly unique Valentine's Day.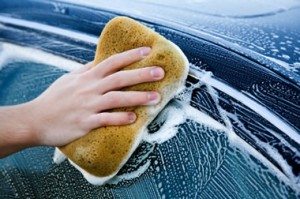 Detail It — Arrange for a professional car detail. Suppose it's still snowing like crazy in your part of the country, or thunderstorms, hail and other miserable weather is in the forecast? You can still present your loved one with a gift certificate for a good car detailing that he or she can use when the weather turns more accommodating. It also gives your loved one a little more time to do other things rather than slave over a spring car cleaning in the driveway.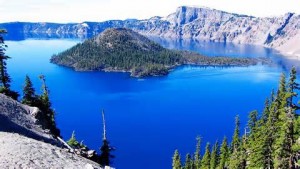 Romantic Drive — Go for a romantic drive to a place where you can enjoy a candlelight dinner. No matter where you live in the U.S., there are cool places to drive to and celebrate a meal together on Valentine's Day. If you can't make it on the day itself, do so the day before or after. The point isn't the timing but the thought. The restaurant also doesn't have to be the most expensive one around. If it's a place that has significance for the two of you – you had your first kiss in the parking lot, went there on your first date, etc. – it qualifies as a destination for your romantic drive. Of course, you can also end your evening by parking at your favorite place to sit and watch the stars, and talk over all the special things the two of you share.
Say it with Cake — Bake a cake in the shape of a car. If you're not at all handy in the kitchen and/or don't feel like messing with the intricacies such a design project entails, have the local bakeshop do it. Another way to personalize a Valentine's Day cake with automobile-related theme is to place a plastic toy model atop the frosting. It's definitely unique and a neat way to help celebrate this holiday.
Soothe the Achy Back — Buy a lumbar massager to help ease your partner's pain in the back while driving. This makes a lot of sense if your loved one spends a great deal of time on the road, commuting long distances or having to endure hours of traffic gridlock. It's not hard to appreciate the kindness and thoughtfulness of someone who knows that driving can literally be a pain in the back – especially when you make life a little easier for that person on the road.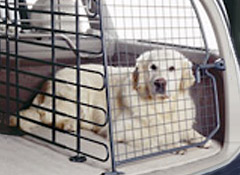 Take Care of Fido, Too — For the car aficionado who's also an animal lover, get pet-friendly and pet-safe leashes, harnesses and crates for the car. Besides noticing you've paid attention to someone else in your loved one's life (other than you, of course), your thoughtful gift will help ensure a safer ride in the car whenever and wherever you all go.
Do a Photo Collage – If you've known your partner for many years, you likely have access to a collection of photos of his or her favorite vehicles. A nice surprise would be a photo collage of these priceless machines. If nothing else, think of the great memories such a collage can spark. Maybe this conversation could lead somewhere exciting. Who knows?
Memorialize a Coffee Mug – You know your sweetie has a fondness for one particular car, right? Maybe it was a 1969 Ford Mustang or one of the six generations of Chevrolet Corvettes. It could be the beater first car he or she worked on so hard, washed and polished religiously and drove until the wheels fell off. Get your hands on a photo and send it off to a service that will memorialize it on a coffee mug. If your loved one really enjoys a cup of joe, this is another way to personalize the daily caffeine habit and make getting up to face the day a bit more enjoyable.
Screen a T-Shirt – No doubt your loved one has some favorite t-shirts, sweatshirts or jackets. Some of them may even be decorated with images of cars. Why not extend the coffee mug idea to wearing apparel and have one favorite car photo screened on the item? If nothing else, your loved one can wear the item around the house, working in the garage or garden, or even to bed (t-shirt, that is, not a jacket).
Say It With a Calendar – Every month of the year can be special if you put together a calendar that features special car photos. Use your imagination here. It doesn't have to be a car your loved one had to count. It may be one he or she has a strong desire to one day own. It could also be a photo of the two of you, the family on a vacation, the dog horsing around while your loved one suds off the vehicle. You get the idea. Use humor, nostalgia, aspiration and pride of ownership as your guidelines and you'll have more than enough photos to populate the 12 months. As for it already being February, who cares? You can do a 16-month calendar, for that matter.
As with any gift that you're eager to present to your loved one, it's what's in your heart that matters most on the receiving end. Maybe you think that Valentine's Day gifts are overrated. If you do, you're missing out on some great moments the two of you can potentially share. Use these ideas as thought starters and get to work. Time is short.
Search used cars for sale and find the best deals near you at iSeeCars.com.
To get a FREE iSeeCars VIN Report for a car, click here.