It's a dog-friendly world, all right. At least it is if you ask the more than 51 million American households owning a dog. What dog lovers know is that their canine companions just want to get out and be with their owners – including going for a ride in the family vehicle.
As to which vehicles dogs seem to like best, the folks at AutoTrader.com have come up with these nine vehicles that dogs (and their owners) love to like. Actually, we have to agree. They're all great and fulfill more than just basic needs.
We highlight the 2015-2016 models of these dog-friendly vehicles. (AutoTrader didn't specify years.)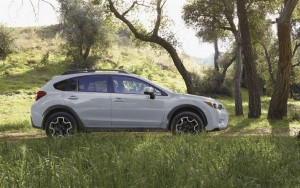 2015 Subaru XV Crosstrek – Subaru prides itself on its dog-friendly vehicles. Indeed, the automaker says that the vast majority of its customers have one or more dogs in the family – and they take them along in the vehicle. With standard all-wheel drive, driver and passengers (human and canine) can get to enjoy the rugged outdoors on outings. The XV Crosstrek is spacious, fuel-efficient and has many standard features that add to owners' enjoyment. No wonder their dogs are happy to go along for the ride. Starting prices for the 2015 Subaru XV Crosstrek begin at $21,595.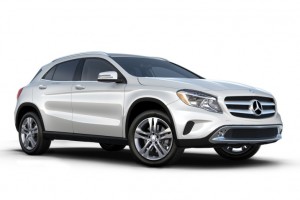 2015 Mercedes-Benz GLA – A mixture of hatchback and small crossover abilities is what you get in the 2015 Mercedes-Benz GLA-Class compact luxury crossover SUV, an all-new model. Other highlights include a sporty drive, high-quality cabin and elevated ride height. About 4.5 inches shorter than the Mercedes-Benz GLK – and about 8 inches lower in height, the GLA-Class is much more suited to tight city parking spots and garages. The GLA is available in GLA250, GLA250 4MATIC and the stunning (and expensive) GLA45 AMG. Starting prices for the 2015 Mercedes-Benz GLA-Class begin at $31,300.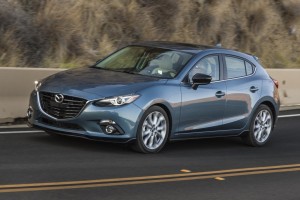 2015 Mazda Mazda3 – In a 5-door version, the 2015 Mazda Mazda3 compact family car is very much on the dog owner and dog-like list. Available in SV, SV Sport, Touring and Grand Touring models, the Mazda3 boasts a premium interior, comfortable seating, sharp steering, agile handling, a firm but compliant ride, a fuel-efficient 2.5-liter SKYACTIVE G in-line four-cylinder engine, fuel economy that's estimated at 26 mpg city/35 mpg highway (with 6-speed manual transmission) and 27/37 city/highway mpg (with 6-speed automatic transmission), and a starting price of $18,845 (for the five-door i Sport).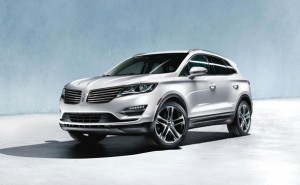 2016 Lincoln MKC – The compact 2016 Lincoln MKC crossover represents an upscale, well-driving family vehicle that's also great to take the family dog along in for rides and outings. The MKC offers performance, refinement, good styling and value, and is available in front-wheel and all-wheel drive. Pricing for the 5-passenger 2016 Lincoln MKC begins at $33,260.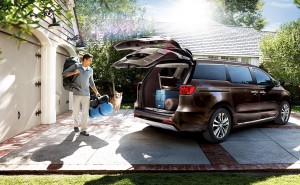 2015-2016 Kia Sedona – With prices starting at $26,100/$26,400 for the 2015/2016 Kia Sedona minivan, not only can you take the entire family along on adventure and day trips, but you can bring along Fido to keep you company during the outing. High-tech gadgets, Smart Power liftgate, spacious driver cockpit, and Slide-N-Stow™ seats, the 8-passenger Sedona offers luxury and comfort for everyone on-board, including the family dog.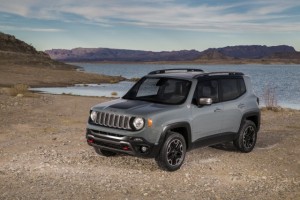 2015 Jeep Renegade – Jeep touts its 2015 Renegade – all-new for 2015 – as "built for pioneers" and "equipped for excitement" on its website. We totally agree. For dog owners and their dogs, the Renegade provides best-in-class interior volume and choice of seat configurations, including a passenger seat that folds flat. Jeep says the Renegade is ready for exploring new trails or heading out of town – and don't forget to take doggy along. Pricing on the 2015 Jeep Renegade starts at $17,995.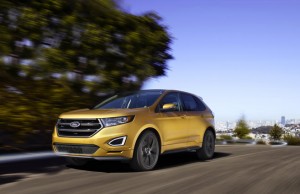 2015 Ford Edge – Prices begin at $28,100 for the redesigned 2015 Ford Edge 5-passenger midsize crossover SUV. The Edge rides and handles like a car, has a spacious and well-trimmed interior, lots of passenger and cargo space and many available technology features. Available driver-assist technology includes a 180-degree front camera, blind spot information system with cross-traffic alert, lane departure and lane keeping system, and adaptive cruise control. If you're distracted by your dog's barking while trying to navigate a parking spot, available active park assist can take over the parking duties while you control the Edge's shifting, accelerating and braking. The hands-free liftgate makes getting your canine companion in and out of the Edge effortless and quick.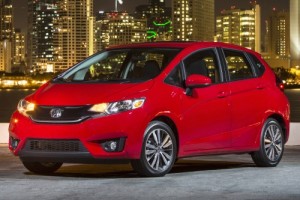 2015 Honda Fit – Redesigned for 2015, the ever-popular Honda Fit has more room inside for doggy and vehicle occupants. The subcompact Fit is versatile, fuel efficient, fun to drive, offers excellent visibility (for dogs and occupants), and has great cargo space for dogs to travel in. In fact, thanks to the Fit's Magic Seat, there's a roomy 53 cubic feet of cargo space. The quality of the materials (including leather seats) makes for a comfortable ride for dogs and dog owners. Pricing for the 2015 Honda Fit starts at $15,790.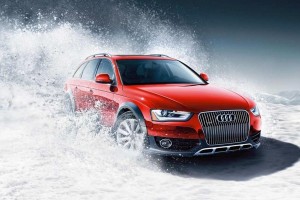 2015-2016 Audi allroad – Combining the traits of a sports wagon's handling with the off-road capability of a crossover SUV, the 2015-2016 Audi allroad is both a driver and passenger-friendly wagon and a dog-lover's dream. The allroad features standard all-wheel drive, all the better to navigate those off-the-beaten-path dirt trails on occasion, heading out there with Fido in tow. The lower center of gravity means it's easier for dogs to get in and out of the allroad as well. And the standard leather upholstery makes the allroad more comfortable and easier to clean up any doggy-related messes. The starting price for the 2016 Audi allroad is $42,700.
Search used cars for sale and find the best deals near you at iSeeCars.com.
To get a FREE iSeeCars VIN Report for a car, click here.