When you're looking for a car to buy, have you ever . . .
Spent hours online, going from website to website trying to find the car you want at a good price?
Felt a little overwhelmed by the huge amount of online car listings?
Wondered why some car ads don't give you enough relevant information?
Wasted your time reading every ad that caught your eye?
It can be pretty frustrating, right? We've been through the same thing, multiple times. And since we've felt this pain, we guessed that many of the 40 million annual car buyers have felt it too. We thought, "Wouldn't it be great if there was a 'Google for cars' where people can search all of the used cars for sale on the Internet, across local newspapers, dealerships, auctions, auto classifieds and all of the sites that publish car listings?"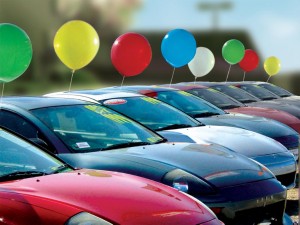 Being the entrepreneurs and programmers that we are, we decided to create a smarter search engine for used cars — a site that focuses on making the process a lot easier and quicker for people who want to buy cars. The "smarter" part reflects one of our main goals: to help empower car buyers by providing relevant information, analysis and guidance.
We're excited to introduce the beta version of iSeeCars.com, which covers the Boston and New York areas. And we'll be launching in other cities and regions soon.
iSeeCars.com is a revolutionary new way to search for used cars online. It was conceived and developed by experienced PhDs, coders and entrepreneurs educated at Harvard, the Indian Institute of Technology, Peking University and Princeton.
We'll be continually making improvements and changes to make the site better. So if you have any suggestions or comments, we'd love to hear from you because we want to make iSeeCars the best possible search engine for you, the car buyer.
You can start your smarter car search here. Thanks for checking out our new site!
Search used cars for sale and find the best deals near you at iSeeCars.com.
To get a FREE iSeeCars VIN Report for a car, click here.