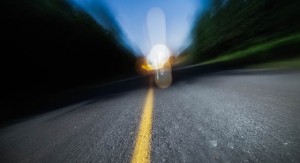 t's no secret that attitudes in America are changing about marijuana use. After four states and Washington, D.C. approved the recreational use of marijuana and a recent Rasmussen poll shows that 48 percent of likely U.S. voters favor legalization of pot in their state, there's still some disconnect. Nebraska and Oklahoma are suing Colorado over the Rocky Mountain State's marijuana laws. But drugged driving also includes driving under the influence of prescription drugs and other illicit drugs. So the question is: are you dazed and confused or unfazed about drugged driving?
Furthermore, how much do you really know about what drugged driving is?
According to new research from the AAA Foundation for Traffic Safety, 85 percent of Americans support marijuana-impairment laws. So much for Americans being permissive about others using pot and then driving. The fact remains, however, that while there's apparently widespread support for tougher laws against driving impaired due to drugs, there's no uniform standard about what constitutes impaired levels.
In a press release, Peter Kissinger, President and CEO of the AAA Foundation for Traffic Safety addresses some startling statistics. While sixteen states forbid any presence of prohibited drugs and five others have specific limits for marijuana, there's a distinct lack of uniformity. "It's no surprise we found that more than half of American drivers are unaware of the laws that exist in their state," Kissinger said.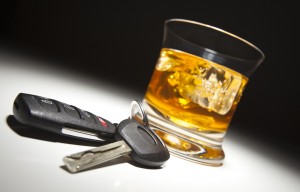 Alcohol vs. Drug Use and Driving
According to the survey, two-thirds of Americans feel that those who drive after drinking pose a "very serious" threat to their personal safety, when it comes to drug use, just over half feel that way.
Here's another shocker: One in six Americans feel that, where they live, it's OK to drive one hour after using marijuana.
Why is this concerning? Kissinger points out that research from the federal government shows that marijuana can impair driving performance for up to 3 hours. Symptoms of marijuana impairment behind the wheel include decreased car handling performance, increased reaction time and sleepiness, all highly dangerous for a driver who should be focused on driving.
More than four in five drivers surveyed support a law making it illegal to drive with a certain amount of marijuana in their system, but 54 percent (more than half) didn't know if their state had such a law.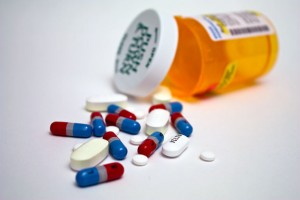 What About Prescription Drug Use?
Here the findings are perhaps just as unsettling. Just over 25 percent feel use of prescription drugs and driving provides a "very serious" threat to their personal safety. This is despite the fact that certain drugs, including over-the-counter cough medications, can result in driver impairment similar to that from alcohol.
Some cold and allergy OTC medications have the same effect as being over the legal limit (0.08) blood alcohol content (BAC). And crash risk increases up to 41 percent for certain antidepressants. In fact, prescription drugs were found in 46.5 percent of drugged drivers involved in fatal crashes. This percentage has steadily increased since 2005.
As for how prescription drugs can impair driving, they may:
Make it difficult to stay awake and alert
Cause difficulty maintaining vehicle control
Make it tough to concentrate on the road
Result in changes in demeanor
Check Your Drugs
Granted, some people need to take prescription medications for certain conditions. But should you drive after taking them? In the last decade, the number of Americans taking one prescription drug increased 10 percent while taking multiple prescription drugs increased by 20 percent. Yet the number using five or more prescriptions increased an astounding 70 percent.
Don't be confused about drugged driving when it comes to using prescriptions. The AAA Foundation has a free, interactive tool, called RoadwiseRX that you can use to check your medications and what effects on your driving they may create. The tool includes prescription as well as OTC medications.
Search used cars for sale and find the best deals near you at iSeeCars.com.
To get a FREE iSeeCars VIN Report for a car, click here.