It's time to throw another premier luxury matchup together and see who comes out on top as we pit the 2010-2011 Audi S4 against the 2010-2011 BMW M3. The M3 has gone through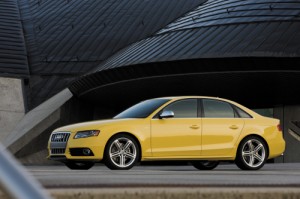 several changes since its inception in 1986. It has become sleeker, narrowing down and elongating from its original boxed form. It has also expanded to become available in coupe, sedan, and convertible body styles. The S4's changes have been much more subtle body-wise, but Audi has spent several years working on powertrain and performance. After checking Car and Driver, Consumer Reports, Edmunds, and Motor Trend, we've found what those changes mean for the value of both of these new models.
Powertrain: The S4 comes standard with a 3.0L supercharged V6 that doesn't beat the 4.0L V8 equipped in the M3 in horsepower but does overmatch it in torque. This may be due to Audi's AWD drive system, which comes standard on the S4. The M3 offers rear-wheel drive only. Along with the added torque and AWD, the S4 also wins out in fuel efficiency, estimated at 18/27 mpg (city/highway) compared to 14/20 mpg from the Beamer. A six-speed manual transmission comes standard on both models with either model also offering a paddle-shifting automatic.
Winner: Audi S4
Braking/Safety/Handling: The S4 aced the crash tests across the board. The M3 didn't do quite as well, garnering only four stars for frontal impact in both driver and passenger tests.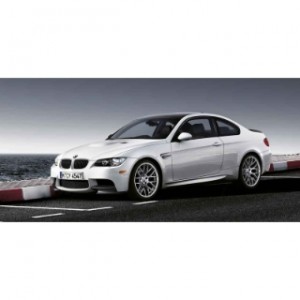 Braking is a strong point on both vehicles. The BMW came to a stop from 60 mph in an extremely short 100 feet, one of the shortest distances recorded for any vehicle. The Audi utilizes the Active Braking Guard feature which is a collision detection system. The M3 is a very heavy vehicle but handles much lighter than its weight. On the other hand, the S4 is one of the best handling vehicles on the road, utilizing a tenacious AWD system and adjustable sport suspension.
Winner: Audi S4
Cargo/Hauling: Both vehicles offer 12 cubic feet of trunk space, rather small for this type of vehicle. The real test of these two is the interior storage space. The S4 features a very roomy cabin and plenty of storage options for easy accessibility. Curiously, the M3 is lacking in storage spaces one would typically find in a luxury automobile. There is a lack of driver's bins for storage of cell phones, sunglasses, wallets, etc.
Winner: Audi S4
Comfort/Interior: The BMW offers some of the most comfortable seats available but the lack of rear-passenger space can be a significant deterrent for buyers who are looking to carpool or use the vehicle for long journeys. However, build quality and materials are both excellent. The S4 features one of the nicest cabins Audi has available. The seats are both supportive and comfortable while the layout is attractive and user-friendly. The cabin is roomy enough to easily seat four adults comfortably.
Winner: Audi S4
Amenities/Options: The list of options available on both models is commensurate with any luxury automobile on the market. This category really comes down to a comparison between Audi's Drive Select System and BMW's iDrive. Both displays have seen vast improvements in recent years and both offer a bevy of options to not only control such features as the sound system and Bluetooth, but the overall driving experience as well. Suspension, throttle response, and steering can all be controlled through these systems. This one is really too close to call as it comes down to personal preference.
Winner: Tie
Value for the $: The Audi starts off significantly lower then the BMW. Base MSRP for the S4 is $45,900 and only reaches $47,300 if you opt for the second, and only other available, trim choice. The M3 starts at $55,400 and can climb to $67,050 if you opt for the convertible.
Winner: Unless you're dead-set on owning a convertible, an option the S4 is lacking, you'll want to go with the Audi on this one. It beats out the Beamer in nearly every category and costs less as well.
Search used cars for sale and find the best deals near you at iSeeCars.com.
To get a FREE iSeeCars VIN Report for a car, click here.