There's lots of great news in this collection of recent news stories – just in case you missed any of them.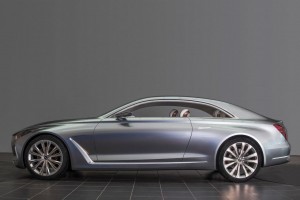 Hyundai Debuts Vision G Concept Coupe
Hyundai unveiled its vision of what the Korean automaker's future luxury products will offer in terms of dramatic styling, performance and features. The first reveal of the Hyundai Vision G Concept Coupe was to a select group of media at the Los Angeles County Museum of Art (LACMA), while the second took place at the Pebble Beach Concours d'Elegance in Monterey, California August 16. At the heart of the Vision G Concept Coupe is the 420-horsepower 5.0-liter Tau V8 engine. The Tau engine family has made the Ward's Ten Best Engines list for three times. Hyundai says that the Vision G, despite being purposefully understated, provides "respectful luxury" with technology that automatically opens the door as if being opened by a valet – a feature the automaker says is a nod to the "self-sufficiency of the driver."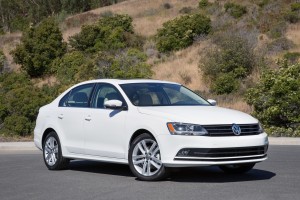 2016 Volkswagen Golf, Jetta Receive IIHS Top Safety+ Rating 
Due in showrooms this month, the 2016 Volkswagen Golf and Jetta models already have another stellar selling attribute: Each boasts the prestigious top safety rating from the Insurance Institute for Highway Safety (IIHS), the Top Safety Pick+. Included are the 2016 Volkswagen Golf four-door, Golf SportWagen, Golf GTI four-door and Jetta, when equipped with optional Forward Collision Warning and Autonomous Emergency Braking (front assist) system (part of the Driver Assistance Package).  The Driver Assistance Package on select Golf models also includes Lane Departure Warning, Adaptive Cruise Control, and Blind Spot Monitor with Rear Traffic Alert, Park Distance Control and Parking Steering Assistant. On Jetta, the package also includes Adaptive Cruise Control.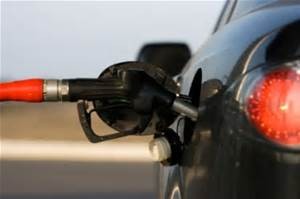 Most Expensive States To Drive A Car 
A study by 24/7 Wall St published in July 2015 reveals the most expensive states to drive a car. The results are based on gas expenditures, repairs and maintenance, and insurance premiums. The top 10 most expensive states to drive a car include: Michigan, Mississippi, North Dakota, California, Maryland, West Virginia, Wyoming, Louisiana, Texas and Georgia. Total operating cost in Michigan is $4,678. Average annual insurance premium is $2,476 (the highest in the U.S.), while average gas price is $2.82 (13th highest). Number 10 most expensive state Georgia has a total operating cost of $3,987, with average annual insurance premium at $1,519 (13th highest) and average price of gas at $2.65.
Plenty Of Dream Rides At The Woodward Dream Cruise 
The annual Woodward Dream Cruise in Detroit this year brought out record numbers: one million-plus car lovers there to enjoy the sights and sounds of exotic cars, hot rods, more than 40,000 classic cars, all-new models and the pageantry and excitement that only a 27-mile cruise from Pontiac to Ferndale could provide. Among the highlights: Chevrolet used the occasion to show off the all-new 2016 Chevrolet Camaro, 150 couples renewed their vows in their classic cars at a ceremony staged by Hagerty, the world's leading insurance provider for classic cars, trucks and motorcycles. Dodge showed off the 2016 Challenger and Charger in Plum Crazy.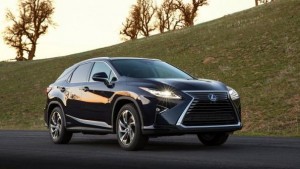 2016 Lexus RX – Will It Be a 3-Row Crossover? 
Is a Lexus RX 3-row crossover soon to become a reality? The 2016 RX coming out this November may tell the tale. As reported in WardsAuto August 13, 2015, Lexus has long been contemplating a three-row RX or another three-row crossover. With the next-generation 2016 RX, which shares the same platform with the Toyota Highlander (which has an available third row), Lexus might just put this idea into play. Jeff Bracken, Lexus senior vice president in the U.S. told WardsAuto in an interview that dealers see an opportunity for a three-row RX. Even though many consumers may not use a third row in a midsize crossover, they apparently like the idea of it. And the last time the Lexus RX was all-new was 2009, so the time is not only right for a redesign, but also the opportunity to slot in that coveted third row.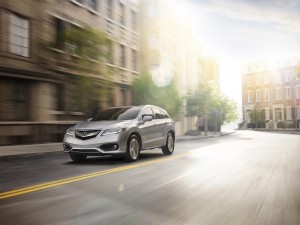 Acura Scores Across the Board With Government Top Safety Rating 
Safety is an important consideration for car buyers and automakers that can tout achieving an overall 5-star safety rating from the National Highway Traffic Safety Administration (NHTSA) have a positive message to market. With the NHTSA's recognition of the refreshed 2016 Acura RDX luxury small SUV earning a 5-star overall safety rating, the entire Acura lineup boasts 5-star ratings. This marks the sixth time in Acura history that the Japanese automaker has earned the top safety rating across the model line. That's more than any other brand. Helping ensure safety, the brand's Acura Watch™ suite of safety technologies is available across the lineup (and standard on the Advance package). Acura Watch™ includes: collision mitigation braking system, lane keeping assist system, adaptive cruise control and blind spot information.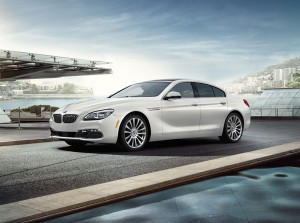 Owner Satisfaction With New Car Purchases Down 3.7 Percent From Last Year 
While new vehicle sales are booming, the results of the American Customer Satisfaction Index (ACSI) just out show that consumers are less than completely satisfied with their new vehicle purchases. Of 27 brands ACSI tracks, 15 lost ground. Only two, Acura and BMW (up 8 percent and 3 percent, respectively) gained. What's behind the customer displeasure?  A record high number of nearly 64 million recalls last year is one reason. Sticker shock is another. Along with having to pay higher prices, consumers expect higher quality – and don't like it when their vehicle doesn't deliver. Among luxury makes, Lexus took the top spot in new owner customer satisfaction from Mercedes-Benz this year.
Search used cars for sale and find the best deals near you at iSeeCars.com.
To get a FREE iSeeCars VIN Report for a car, click here.