The trend in holding onto our vehicles as long as they still have wheels and can be driven seems to be continuing. The latest report on vehicle age from IHS Automotive reveals that the average age of cars and light trucks on the road today is 11.5 years. That's up slightly from the year before.
Interestingly, the IHS Automotive report indicates that the average age will continue to inch upward: to 11.6 years in 2016 and 11.7 (but not until 2018).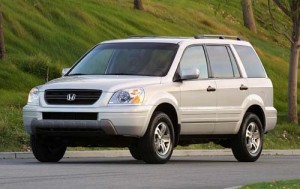 Why Are Americans Holding Onto Their Vehicles? 
A number of factors could be at work here, not the least of which is the fact that automakers are building better quality vehicles that are designed to last. We're keeping our new vehicles an average of 77.8 months – which works out to about 26 months longer than motorists held onto new vehicles in 2006. As for used vehicles, we hold onto them 63 months, on average, up 25 months longer.
Because of the improving quality of vehicles and the fact that consumers are keeping them longer, IHS Automotive forecasts that 12-year+ vehicles will keep on growing, increasing 15 percent by the year 2020.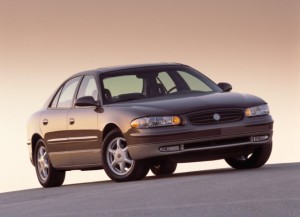 Another could be that if it still works, why get rid of it? That's practicality, a trait that's uniquely and distinctively American, in our view.
Included in the IHS Automotive report is the statistic that fewer vehicles are being scrapped. Just over 11 million vehicles were scrapped in a period of 12-months analyzed. That's down significantly from the record number of more than 14 million light vehicles scrapped in 2012.
Let's not forget that the economy has taken tremendous hits since 2009 and we're only now beginning to show signs of recovery. When economic tough times are in effect, no one wants to take the risk of going into debt for a new or replacement used car unless absolutely necessary. The automotive industry will keep going at a good rate, largely due to the strengthening of the U.S. economy, pent-up demand, consumer willingness to re-enter the market, and just plain desire on the part of vehicle owners to trade up, trade in, or add to the number of vehicles in the family fleet.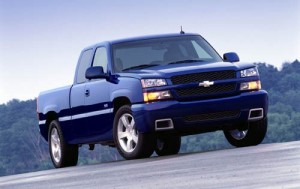 How Old Is Your Vehicle?
Although this is no scientific poll, we're curious as to how old your daily driver is? Do you have at least one car, crossover, SUV, minivan or light-duty vehicle in your garage that's approaching or at 11.5 years old? If so, what are the reasons you've held onto it for so long? What make/model/year is it?
If not, what compelled you to buy a newer one? And if you turned in an older model, what one was that and what did you purchase or lease to replace it?
One final question that may spark some interest is this: Do you see yourself eventually buying or leasing a hybrid, a pure electric, a hydrogen-powered or other alternative fuel vehicle? What would be the most important motivating factor for you to do so?
Search used cars for sale and find the best deals near you at iSeeCars.com.
To get a FREE iSeeCars VIN Report for a car, click here.