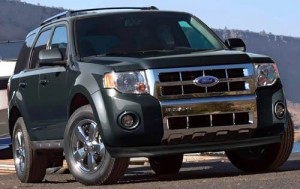 In the category of dubious distinction, any list that shows the most-stolen vehicles has to give pause – especially if you are the unlucky owner whose vehicle is snatched. Whether by an organized car theft ring or a casual thief, losing your personal possession this way is just a headache you'd much rather avoid.
For those of you who own one of these top 10 most-stolen SUVs, our condolences. Even if you haven't had your own SUV stolen, it's likely that the rates you pay for insurance may have ticked up a notch due to theft rates. This is something insurers take into consideration when setting rates, although other factors – like being a good driver, no claims history, taking advantage of many available discounts, where you live, your age, credit score and other factors may offset it.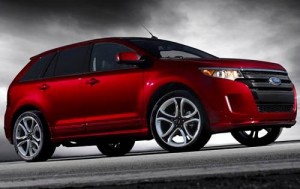 Report Highlights
Where does the data come from? The folks at the National Insurance Crime Bureau (NICB) collected data on SUVs and crossovers from the 2011 through 2013 model years. Highlights of the report include the fact that 21,721 SUVs and crossovers were stolen in the U.S. between January 1, 2010 and December 31, 2013.
California had the highest number of thefts by state (3,531).
Next, in order of thefts: Florida (1,897); Michigan (1,834); Texas (1,686); New York (1,577)
Compact crossovers had the highest number of thefts by class, but the most unrecovered was the expensive premium SUV.
What's compelling and rather disturbing at the same time is that Ford nabbed the top three spots for most-stolen vehicle during this time period. Whether this is due to the numbers of such vehicles on the road or their popularity with consumers (and thieves) is not clear, but it does give owners something to think about.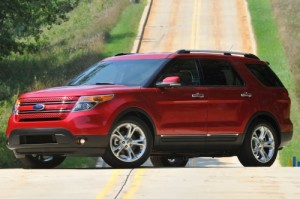 Top 10 Most-Stolen List
10. Chevrolet Equinox – compact crossover – 648 thefts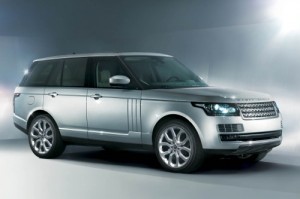 Most Unrecovered SUV/CUV Thefts
What about those SUVs and crossovers that are the most unrecovered? Here the list is quite a bit different than the most-stolen list. Although there are a few that made both lists, what's notable here is the number of more expensive makes/models.
Jeep Wrangler – SUV – 633 thefts, 176 unrecovered (28%)
Jeep Grand Cherokee – SUV – 912 thefts, 153 unrecovered (17%)
Cadillac Escalade – SUV – 486 thefts, 144 unrecovered (30%)
Land Rover Range Rover/Range Rover Sport – 390 thefts, 140 unrecovered (36%)
Mercedes-Benz GL-Class – SUV – 323 thefts, 119 unrecovered (37%)
Chevrolet Tahoe – SUV – 647 thefts, 112 unrecovered (17%)
Nissan Rogue – crossover – 695 thefts, 87 unrecovered (13%)
Ford Explorer – crossover – 958 thefts, 80 unrecovered (8%)
Toyota RAV4 – crossover – 665 thefts, 76 unrecovered (11%)
10. Ford Escape – crossover – 1,421 thefts, 76 unrecovered (5%)
11. Honda Pilot – crossover – 465 thefts, 76 unrecovered (16%)
Search used cars for sale and find the best deals near you at iSeeCars.com.
To get a FREE iSeeCars VIN Report for a car, click here.