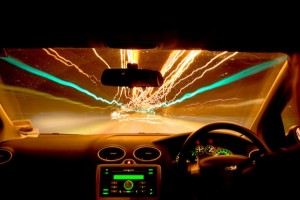 It's no secret that cars and music go together well – maybe that's one of the reasons automakers decided to put radios in vehicles in the first place. Driving along the open road or highway, climbing over rocks during an off-road excursion, logging time over two-tracks en route to a hideaway cabin, or just parked at a romantic spot with your main squeeze, who can resist the allure of a well-timed song? There are, however, some songs with cars in the title that stand the test of time. Here are our picks for the best 10 songs about cars.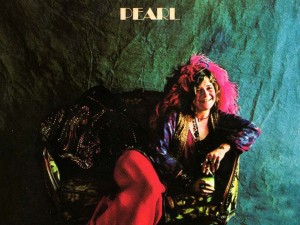 "Mercedes-Benz" – Artist: Janis Joplin; Album: "Pearl" – With her raspy, gravelly voice, Janis Joplin sang "Mercedes-Benz" acapella on this track just three days before her untimely death in October 4, 1970. "Oh, Lord, won't you buy me a Mercedes-Benz" still rings in my ears.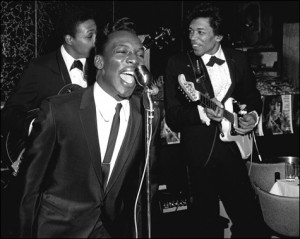 "Mustang Sally" – Artist: Wilson Pickett; Album: "The Wicked Pickett" –Reportedly called "Mustang Mama" before Motown artist Aretha Franklin recommended the name change, "Mustang Sally" was performed by Wilson Pickett in 1966 and endures today as fresh as ever. Mustang Sally drives all over town in a car that's designed to attract attention. Who can resist belting out this song as you cruise down the highway? Or, more specifically, if you happen to own and drive a 1965 Ford Mustang.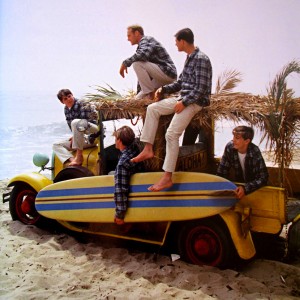 "409" – Artist: The Beach Boys; Album: "Surfin' Safari" – Composed by Brian Wilson, Gary Usher and Mike Love, "409" is reportedly fueled by Usher's obsession with fast cars. The Beach Boys, primarily known as a surf group, established themselves as a hot rod pop group with "409," and the car revving sound effects on the recording were made by the group themselves.
"Little Deuce Coupe" – Artist: The Beach Boys; Album: "Little Deuce Coupe" – Written by Brian Wilson and Roger Christian, "Little Deuce Coupe" originally appeared as the b-side to The Beach Boy's 1963 single, "Surfer Girl." The song later appeared as the title track on the album of the same name, "Little Deuce Coupe." The song is about the 1932 Ford Model B, purportedly Wilson's favorite car.
"Little GTO" – Artist: Ronny & the Daytonas; Album: "Best of Ronny & the Daytonas" – An American rock group band of the 1960s, Ronny & the Daytonas recorded their most memorable song, "Little GTO" and music history was made. "Little GTO, you're really lookin' fine; three deuces and a four-speed and a 389…" This won the band a certified gold record and top-of-the-charts listing for several weeks.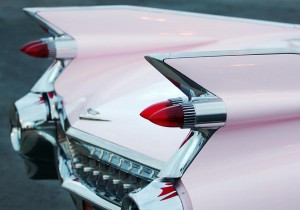 "Pink Cadillac" – Artist: Bruce Springsteen; Album: "Dancing in the Dark" – This song appeared as the non-album b-side of "Dancing in the Dark" in 1984 and later on "18 Tracks." "Pink Cadillac" appeared for 14 weeks on the Billboard Top Tracks chart and became a prominent concert song during Bruce Springsteen's "Born in the U.S.A." concert tour of 1984-1985.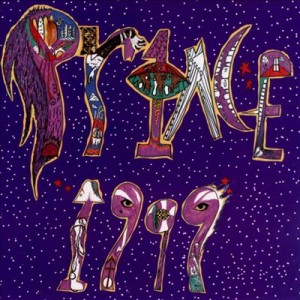 "Little Red Corvette" – Artist: Prince; Album: "1999" – Released in 1983 as a single from the album "1999," American musician Prince's recording of "Little Red Corvette" was destined to become the artist's first to reach the top 10 in the U.S. Who can't recall these words: "Little red Corvette, baby you're much too fast; Little red Corvette, you need a love that's gonna' last…"
"Camaro" – Artist: Kings of Leon; Album: "Because of the Times" – Another song that tells the story of a woman who gets her kicks flaunting her car, a new Camaro, to her man, "Camaro" is the standout hit from the Kings of Leon's third album, "Because of the Times."
"Brand New Cadillac" – Artist: The Clash; Album: "London Calling" – "My baby drove up in a brand-new Cadillac…" This 1979 song is about a women flaunting her new Cadillac in front of her man, just before she leaves him to wonder what just happened. Frontman Joe Strummer's electric guitar expertise really gives this song legs.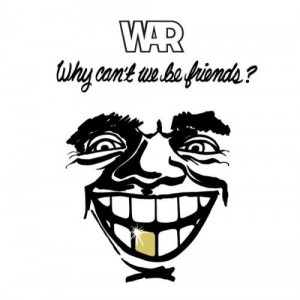 "Low Rider" – Artist: War; Album: "Why Can't We Be Friends?" – "All my friends know the low rider; The low rider is a little higher; Low rider drives a little slower; Low rider is a real goer…" The song "Low Rider," from War's album "Why Can't We Be Friends" was released in 1975. It has since become a pop culture staple, appearing in numerous films glorifying hot rod and low-rider cars, smoking dope and cruising around town.
Honorable Mentions
Of course, there are so many songs about cars and driving – although they don't have a car name in the title – that a few deserve honorable mention. Here are some of our favorites, in no particular order:
"Dead Man's Curve" by Jan & Dean
"American Pie" by Don McLean
"On the Road Again" by Willie Nelson
"Free Ride" by The Edgar Winter Group
"I'm in Love With My Car" by Queen
"I Can't Drive 55" by Sammie Hagar
"Car Song" by Woodie Guthrie
"Radar Love" by Golden Earring
"Life is a Highway" by Tom Cochrane
"Get Outta My Dreams, Get Into My Car" by Billy Ocean
"One Piece at a Time" by Johnny Cash
"Cars" by Gary Numan
"Passenger Side" by Wilco
"Long May You Run" by Neil Young with Stephen Stills
"Car Wash" by Rose Royce
"Kickstart My Heart" by Motley Crue
"Get in My Car" by Usher (a new song, 2016)
Did we forget some? What are your favorite car songs? Not just songs you love playing in the car, but songs that are about a car or the thrill of driving. We'd love to hear
Search used cars for sale and find the best deals near you at iSeeCars.com.
To get a FREE iSeeCars VIN Report for a car, click here.