It's a beautiful thing to drive along on a gorgeous sunny day with your loved one beside you in a peppy little, cozy two-seat automobile. Whether your loved one be your spouse, significant other, child, or even your dog, nothing beats the feel of breeze in your hair and power at your fingertips. Most men begin searching for the best 2-seat car at a very early age. Something about a 2-seater screams seduction. They're horrible for long trips, have absolutely zero towing capacity, and make no sense as family vehicles. They're just straight-up fun to drive. They're always described with words like sporty, zippy, peppy, lively, animated, and spirited. One thing is for sure, they possess a certain allure; they appeal to the romantic race car driver in all of us. Who's making the best 2-seater cars out there? Let's find out.
Available in a variety of trim options – 10 total – all coming with 158 HP 2.0L 4-cylinder engine, the MX-5 Miata sets the standard for affordable sport coupes. This convertible speedster will get 22/28mpg (city/highway) and comes in both automatic and 5-speed manual transmissions. If you're in an area that suffers several months of severe weather, this may not be the best choice for you as it will be extremely hard on the soft top. But at a base price slightly over $23K, it's an inexpensive alternative to several luxury coupes.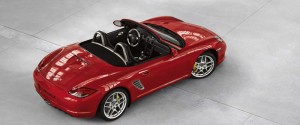 When it comes to 2-seat coupes, Porsche set the standard in the beginning. The Boxster will not only give great handling and a smooth ride, it's one of the most muscular of its class, sporting either a 2.9L or 3.4L 6-cylinder engine, both giving near the same fuel efficiency at 19/27mpg and 19/26mpg, respectively. Also a convertible, it comes with a standard 6-speed transmission with overdrive. It also sports a better-than-average warranty at 4 years/ 50,000 miles. This one appeals to the little boy in every man.
2-seater coupes are known for their power and the Z4 is no exception. The 3.0L 6-cylinder engine pumps out 255 horsepower at 6600 rpm. Also a convertible, it's a BMW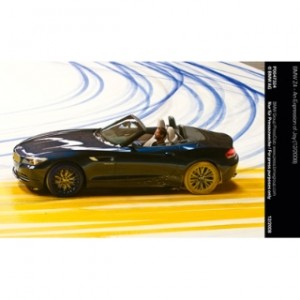 so expect luxury. From the dual heated power mirrors to the self-leveling headlights, you'll feel much more than speed from the Z4. The one knock against it is the price. If you're going to buy one, buy it outright and don't lease. The resale value on BMWs will make it worth it, as will the drive.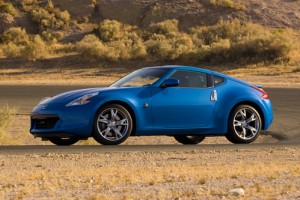 The price tag and the variety of options available with the 370Z alone make it worth taking a look at. You'll also want to keep an eye on your speedometer when driving as this one puts out over 330 horsepower with its 3.7L V6 engine. The 370Z, starting at a shade over $30K, would probably be at the top of the list were it not for a smaller cabin space than most coupes. Despite its lack of leg room, Nissan has a winner here. Available as a convertible and a hardtop, the 370Z is the perfect fit for any climate, making it the best choice for many northern-climate speed demons.
Click here to see all 2 seater cars list.
Search used cars for sale and find the best deals near you at iSeeCars.com.
To get a FREE iSeeCars VIN Report for a car, click here.