What's the sense in buying a luxury car if you're not going to have the best of comforts to go along with it? For tall people this is a very important question. After all, if you're going to spend the kind of money a luxury car demands, you're going to want the type of comfort that money can buy. For those of you who dwell in the six-foot-plus range, here is the list of best 2012 luxury cars for tall people, as researched at Consumer Reports, Edmunds, Motor Trend, Car and Driver, and J.D. Power & Associates.
1. 2012 Mercedes-Benz E-Class        New Model MSRP: $50,490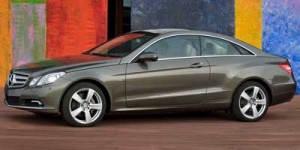 The E-Class is rated as the Number One large luxury car in the world right now. It is at the top of its game. Critics love the high materials quality, and the optional Bluetec diesel that comes with the E350 is a loved favorite among consumers. No matter what version of the E-class you choose you'll be getting one of the most reliable, luxurious vehicles made today. All of the internal electronic gizmos are said to be rather quirky at times, but there is little else negative that can be said for this one.
2. 2012 Acura TL        New Model MSRP: $35,705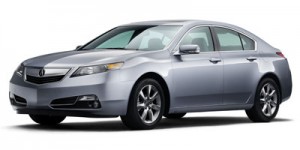 The Acura TL provides enough comfort to be a daily commuter, but still provides enough of a thrill to be a great weekend cruiser as well. Although the styling comes into question by a few consumers, there is a generous assortment of electronic features within a very aggressive luxury sedan. "Those looking for a refined ride, a spacious cabin and a full helping of the latest bells and whistles will be well served by the base model TL, a strong competitor to the likes of the Buick LaCrosse, Hyundai Genesis and Lexus ES 350."
3. 2012 Buick LaCrosse        New Model MSRP: $30,170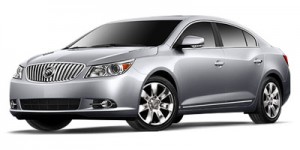 An American manufacturer jumps into the list here, and not surprisingly so considering the need for additional space we Americans tend to possess. The LaCrosse provides it all. Not only does it provide ample head- and legroom for the driver and front passenger, this Buick is one of the few on this list that can provide nearly as much spacious comfort in the rear as there is in the front. The eAssist feature is a great option and adds an additional six miles per gallon in both city and highway mileage.
4. 2012 Lexus LS 460        New Model MSRP: $67,630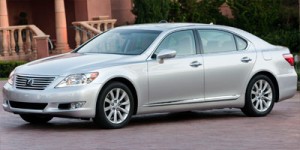 The Lexus doesn't fall to Number Four because it's a bad choice for tall people; it simply possesses the price tag that makes it nearly warrant a second mortgage. Still, if you've got the dough to splurge, this is exactly where you'll want to do it. "If you equate luxury with isolation and peace, then the LS460 may be the sedan for you. Impeccable build quality and a driving experience that is more like a riding experience are guaranteed." The ride is smooth and comfortable, but it does get outperformed in handling by certain competitors.
5. 2012 Hyundai Genesis        New Model MSRP: $34,200
If you're looking for value it may not get any better than the Genesis. It has an interior that is comparable with luxury rivals costing twice the amount, and it is an IIHS Top Safety pick once again this year. The eight-speed transmission is smooth and transitions nicely; it is coupled best with the 5.0L V8 engine, though the V6 does provide ample power. The interior space should leave most drivers pleased. Unless your name is Shaquille you should have plenty of room to stretch out comfortably.
Search used cars for sale and find the best deals near you at iSeeCars.com.
To get a FREE iSeeCars VIN Report for a car, click here.