The one deterrent to buying a sports car for those who range above six-foot tall is the fact that most sports cars are only a shade above six feet long. It can be rather difficult to pilot a nimble sports machine through a hairpin turn when your own knees keep hitting you in the chin. Thankfully, there are still those manufacturers who believe in the comforts of legroom for the driver when designing a sports car. After checking the reviews at Consumer Reports, Edmunds, Motor Trend, Car and Driver, and J.D. Power & Associates, we've come up with the best 2012 sports cars for tall people.
1. 2012 Dodge Challenger        New Model MSRP: $24,995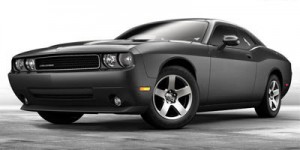 "Though it's played third fiddle to the Ford Mustang and Chevy Camaro in comparison tests, the Challenger is still an appealing reincarnation of the '70s original. It's big and heavy, but its muscle-car presence is undeniable." In truth, if this were a list of the strictly the best muscle cars, the Mustang would best the Challenger this time. However, since we're talking about interior space, Ford's going to come up a bit shy here. Interior style is retro of its '70s counterparts, but space and comfort are as modern as it gets.
2. 2012 Ford Mustang        New Model MSRP: $22,200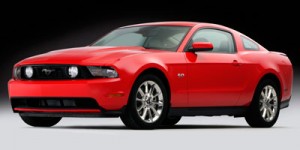 Just because it doesn't take the top spot doesn't mean the Mustang doesn't possess a roomy interior. While the back seat isn't the best area to look for that spaciousness, the rear seat is fairly soft. The front seats are supportive and adjustment is fairly simple. The one drawback to the interior is that the materials quality is lower than many have come to expect from the American giant. There are also reviewers who are not in love with the exterior style changes; the trimming of the rear end is one example. It still offers that old muscle-car experience every time it touches the road though.
3. 2012 Cadillac CTS        New Model MSRP: $38,715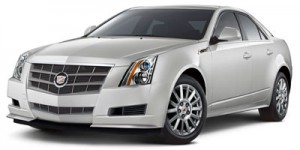 Most people won't think sporty when they see the Cadillac brand here, but others will remember the CTS-V as being the sports behemoth that makes muscle cars seem like horse-and-buggies. Take nothing for granted here; the CTS is a load of fun to drive, no matter what height you are. However, if you are on the tall side fear not. The interior is both roomy and decked out in luxurious high-end goodies. "Though it now enters its fourth year of production since a full redesign, the 2012 Cadillac CTS sedan continues to make a strong case for itself as a solid choice for an entry-level luxury sport sedan."
4. 2012 BMW 3 Series        New Model MSRP: $38,700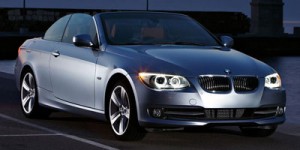 The exterior styling is changed for this year and critics do not seem to appreciate it. Tall people, however, will love it thanks to the fact that it increased the legroom in the rear seat. Read any performance review over the past five years and you'll get an idea of the abilities of the new model 3 Series. It hasn't changed a great deal in performance, but it did add a new turbocharged four-cylinder engine and eight-speed automatic transmission. Neither one bring performance down one bit.
5. 2012 Mercedes-Benz C-Class        New Model MSRP: $37,220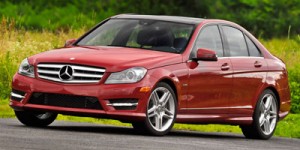 "With this latest C-class, Mercedes has addressed the small sedan's major interior deficiencies and added a couple of compelling engine choices." The interior is now not only roomy and comfortable, it is luxurious and functional. The rear seat is a bit smaller than most would like, so tall people should avoid sitting in the back whenever possible; but that's probably not far from the norm anyhow.
Search used cars for sale and find the best deals near you at iSeeCars.com.
To get a FREE iSeeCars VIN Report for a car, click here.