One of the main concerns that engineers focus on in the design of automobiles is head- and legroom. This is especially true in SUVs, since the sport-utility was originally designed specifically for that one simple aspect – more space. On the other hand, with the advent of crossover SUVs, it seems the head- and legroom factors have moved a little further down on the priority list. Since there are still those who consider these comfort features important, here are the best 2012 SUVs for tall people, as researched at Consumer Reports, Edmunds, Motor Trend, Car and Driver, and J.D. Power & Associates.
1. 2012 Mercedes-Benz GL        New Model MSRP: $61,570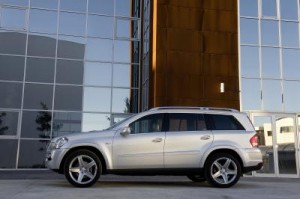 It possesses the moves of a much smaller SUV, as well as a respectable towing capacity, but don't look for anything small inside this luxury SUV. It offers a more than respectable amount of headroom as well as plenty of legroom in the first and second rows. The main drawback is that Mercedes likes to overcharge for options that competitors make standard. However, it is still a Benz and provides all the comforts, conveniences, and luxuries that come with a Mercedes.
2. 2012 Chevrolet Suburban        New Model MSRP: $41,995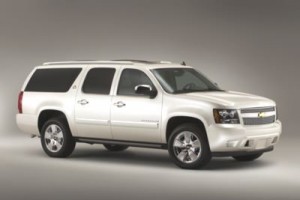 When it comes to large SUVs, they don't get a whole lot bigger than the Suburban. That makes one of the best choices for you taller folk, since it is ample on both head- and legroom. "In fact, with an overall length of well over eighteen feet and an interior capacity of nearly 138 cubic feet, the Suburban can carry more people — a maximum of nine — and more cargo than any other sport-utility for sale in America." (Automobile Magazine) The third-row seat does lack some of the comfort of the front two rows though.
3. 2012 Ford Expedition        New Model MSRP: $36,530
"The (front) seats are soft and comfortable, with enough seat travel up front to accommodate passengers from 4'11" to 6'4″ tall." The rear seats offer much of the same comforts, especially in the third row where passengers and testers rave about the comfort and spaciousness of the third-row seating. It is ample for two adults, but squeezing three in is only recommended on short trips. The ride is both smooth and stable, but not lacking on power or performance.
4. 2012 Infiniti QX56        New Model MSRP: $59,200
One look at the bulky, boxy exterior of the QX56 should widen the smile on the face of any tall person shopping for a spacious SUV. "Reviewers say that the 2012 Infiniti QX56 has one of the nicest interiors in the class, with a third row that's comfortable even for adults and a long list of high-tech features." Everything inside this one is large. Whether you're hauling cargo or people won't matter, you'll be experiencing a wealth of luxury and space.
5. 2012 Toyota Sequoia        New Model MSRP: $40,930
"This large SUV holds its own against most rivals in every measure except dashboard convenience and cargo space behind the 3rd-row seat. Those demerits are softened by an otherwise inviting cabin and an overall size that makes close-quarters maneuvering easier than with most in this class." Not only is it great on head- and legroom, it offers a maximum cargo capacity of 120.1 cubic feet. That's better than nearly every large competitor available, except the Chevy Suburban.
Search used cars for sale and find the best deals near you at iSeeCars.com.
To get a FREE iSeeCars VIN Report for a car, click here.