Drivers and their passengers who are six feet tall or greater know that it's not much fun trying to cram their height into many cars that otherwise fit all their needs. Style, fuel economy, safety features and amenities may not be enough to compensate for having to hunch over or have your head grazing the roof liner. In addition, if legroom isn't sufficient for those whose height is more in the legs than the torso, the car simply won't do.
The solution, if you're in the market for a new vehicle, is to check out the cars with good headroom and leg room, as well as those offering adjustable seat travel and height, longer seat cushions, adjustable pedals, and tilt and telescoping steering wheels. Which are the best 2013 cars for tall people? Check out these six.
2013 Chevrolet Cruze – As an affordable small car, the 2013 Chevrolet Cruze, in the opinion of several reviewers, has an impressive amount of front and rear passenger space for the class. Consumer Guide remarks that the Cruze has excellent shoulder room and "Six-footers have plenty of headroom, even with the optional sunroof." In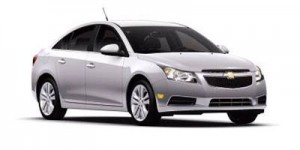 addition, "generous fore and aft seat travel" and standard tilt and telescopic steering wheel make it easy to find a comfortable driving position.
2013 Honda Accord – The all-new for 2013 Honda Accord midsize sedan pays special attention to the interior, which benefits tall people greatly. As MarketWatch points out: "The new seats seem abundantly comfortable, and there is ample room for tall folks both front and rear, despite the fact that the new Accord is about 3 inches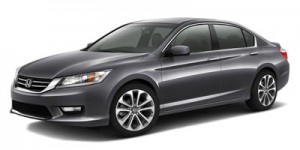 shorter than the old model." Motor Trend says the front seats are roomy, "while the rear seat area is positively cavernous."
2013 Nissan Altima – Quality materials, comfortable seats and roomy cabin – these are three highlights of the interior of the redesigned 2013 Nissan Altima midsize sedan. Inside Line notes that front leg- and shoulder room are "up slightly," while rear seats have nearly an inch of added legroom, although "head and foot room are a little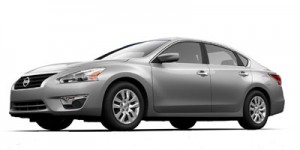 tight." About that rear seat Cars.com observes that, "Even with the front seat positioned for a 6-foot-tall driver, there's enough space in back for a 6-foot-tall passenger to ride comfortably."
2013 Subaru Impreza – The five-passenger 2013 Subaru Impreza compact sedan stands out due to its comfortable seats and excellent passenger space. Consumer Guide says the airy interior is a strong point and "Even larger folks should feel comfortable up front. Generous fore-aft seat travel will have 6-footers sliding the seat forward a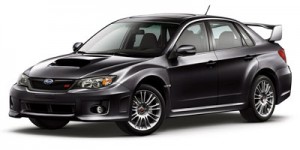 bit."  Edmunds remarks on the comfortable front seats and says that "the rear seat is one of the roomiest in the segment."
2013 Toyota Avalon – The redesigned 2013 Toyota Avalon large sedan offers a vastly improved interior, so much so that it is considered one of the most upscale in its class. But taller drivers will appreciate the power adjustable front seats and steering wheel. Kelley Blue Book comments: "In terms of comfort, the front seats are more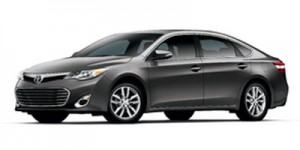 supportive than in years past, while rear seat passengers are treated to an abundance of legroom and headroom."
2013 Volkswagen Passat – With its upscale cabin and especially roomy back seats, the 2013 Volkswagen Passat midsize sedan offers tall drivers and passengers a great deal of comfort. Consumer Guide observes that while there's good headroom and leg room for front seat occupants, "some taller drivers might wish the bottom cushion was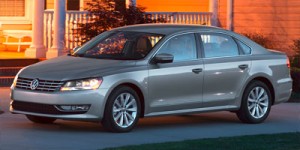 a little longer for better thigh support." Standard manual tilt and telescopic steering wheel allows drivers to tailor their driving position. The Passat is easy to get in and out of, and outward visibility is good. Cars.com says, "This is the kind of car four tall adults could take on a long road trip and arrive no worse for wear – even those sitting in back."
To read about other cars for tall people, go to Best 2012 Cars for Tall People | iSeeCars, Best 2012 Luxury Cars for Tall People | iSeeCars, Best Tall People Cars | iSeeCars, Best 2012 Sports Cars for Tall People | iSeeCars, Best 2012 Sedans for Tall People | iSeeCars, Best 2013 SUVs For Tall People | iSeeCars
Search used cars for sale and find the best deals near you at iSeeCars.com.
To get a FREE iSeeCars VIN Report for a car, click here.